Quick and Easy Philly Cheesesteak Sandwiches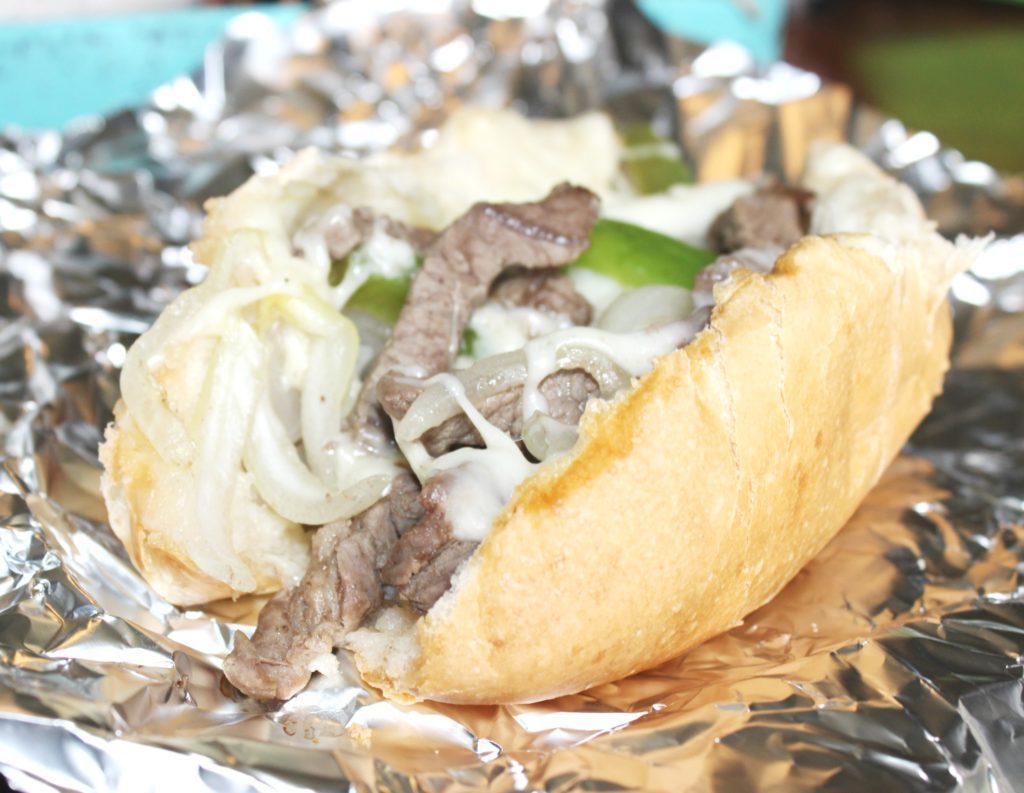 If you are looking for an easy philly cheesesteak sandwiches recipe, you have come to the right place! Now I have never been to Philly, and I know my sandwich will never compare to the famous sandwiches they serve up! These are my take on a philly sandwich, and I think you will enjoy it. I love the rich pepper an onion paired with the steak and cheese. Now we dip ours in mayo or I make au jus for it, but you can eat it plain if you prefer.
Flexible Chopping Board for Professional Chefs | Color coded & Extra Thick | Silicone Grip for anti-sliding | Anti-microbial- 99% Germ-resistant by Monster Kitchen

Okay since I have made these, I found something I wanted to share with you all! They are these silicone cutting mats! They are an anti-slip and Anti-microbial- 99% Germ-resistant! How they are made means they offer a built-in defense properties that inhibit the growth of stain- and odor-causing bacteria, mold and mildew, thus always at work to keep the mats bacteria-free between cleanings. They have a little picture on the side so you can use the color for certain foods. Like green is veggies, red is beef, and so on!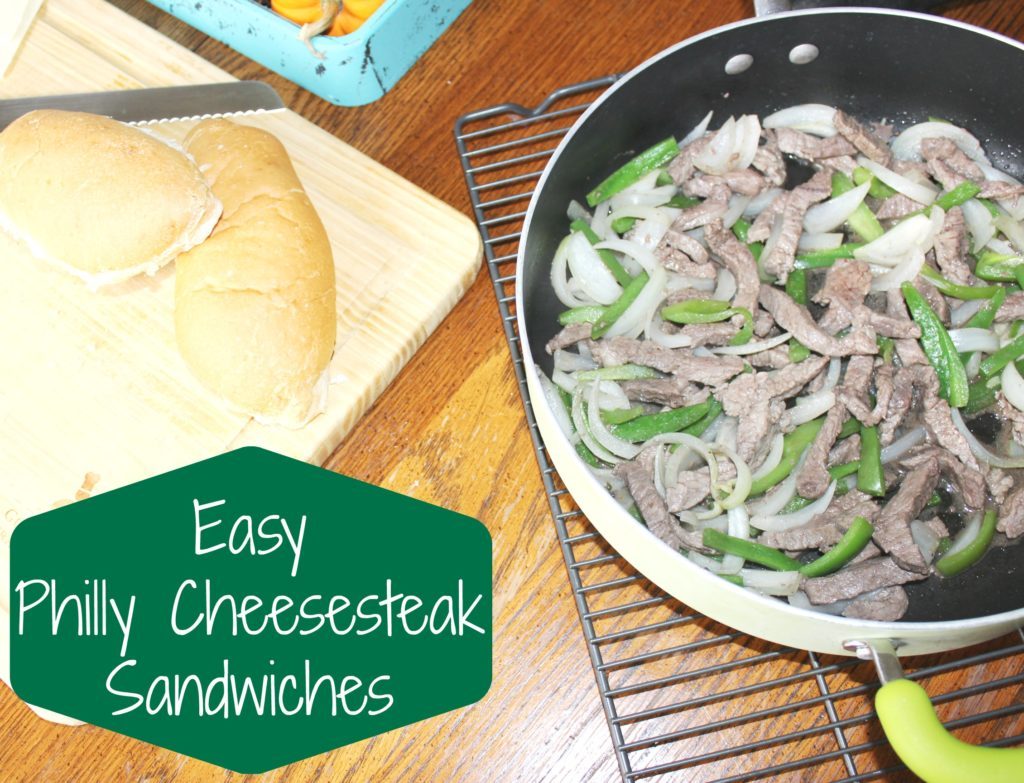 I picked up these hoagie rolls at our local store and they were perfect! They almost had a croissant taste to them, that was a really nice flavor pairing! You can make your own rolls or if you feel adventurous! For the ease of it, I bought mine!
You can make this recipe as large or small as you would like! It is perfect for just one or two people, or serve up a huge family, it is a very versatile recipe! You just make according to how many people are coming, and the flavors still come out perfect each time!
Easy Philly Cheesesteak Sandwiches Recipe
Ingredients
1 Medium-Large Steak (You can use any flat iron, Kc Strip, Ribeye)
1 Yellow onion
1 Large Green Bell Pepper
Salt and Pepper
Provolone Cheese (I bought a pack of slices)
1 tablespoon butter
3-4 hoagie rolls
Instructions
First off Preheat oven to 375 degrees. Next you want to season your meat well with salt and pepper. A 1 lb steak can make around 3-4 sandwiches if you are curious on what this will serve. Dice up your steak into thin strips and set aside.
Grab your onion and pepper and thinly slice these as well into strips.
In a non-stick pan add your 1 tablespoon butter to the pan on medium heat. Add your meat and let it start to brown. After about 5 minutes add in your onions and peppers. Salt and pepper to taste.
Cook until the meat is cooked through and the peppers and onions are a little tender.
Once cooked take your hoagie buns and cut in half and fill with the meat mixture. Top with 2 slices of provolone cheese. Do this until all your meat mixture is gone.
Wrap each sandwich tightly in aluminum foil, and place in a baking dish. Bake in the oven for 15-20 minutes.
Serve and enjoy
https://chicnsavvyreviews.net/easy-philly-cheesesteak-sandwiches-whip-busy-nights/
Philly Cheesesteak Sandwiches Made At Home!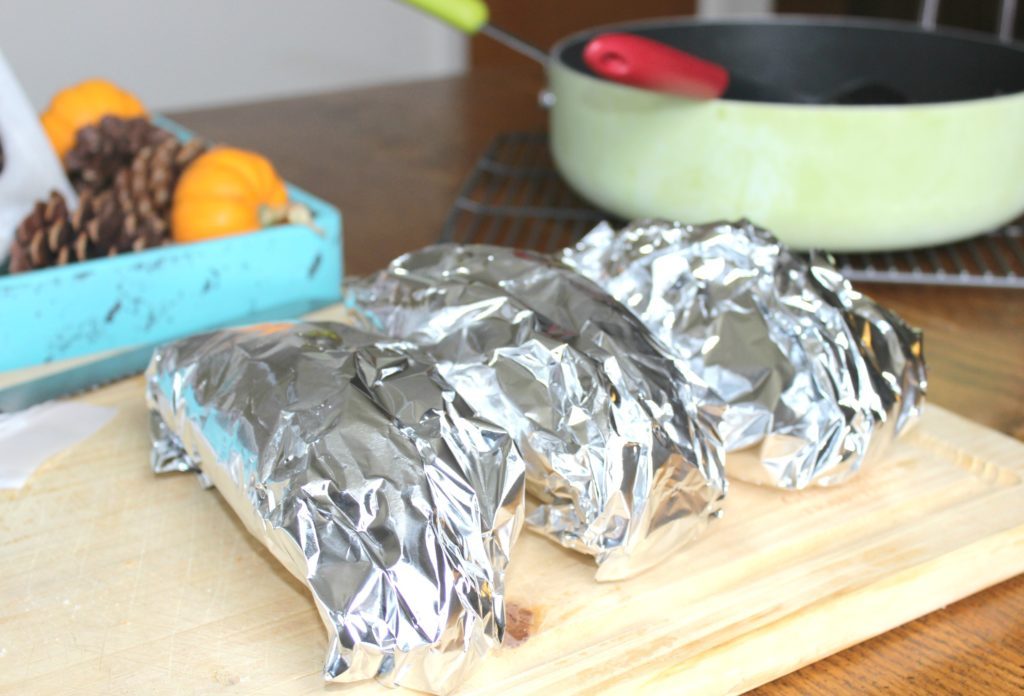 If you are curious about my pan, it is from the Rachael Ray
line, you can buy it by clicking here
. I have had these for quite a few years now and really love them! I love all the different colors you can choose from. I have a ton of her kitchen line products, and can't really complain!
So as you can see, not much to whipping up these beautiful sandwiches! They are easy and delicious, and that is how I love cooking! I want delicious wholesome meals that my family will enjoy, without spending hours in the kitchen!
LIFT Certified BPA-Free Reusable Microwavable Meal Prep Containers with Lids

You can make this even more of a time-saver by turning it into a freezer meal! Prepare a larger batch of the meat and veggies and freeze in meal-size portions. Then when you want a quick dinner, just defrost the mixture and pick up at step #5 of the recipe for a super quick dinner. I just bought this set of meal-prep containers last week and am loving them so far. The lids attach very securely and they are freezer, dishwasher and microwave safe! I did read a tip in a review that it is a good idea to make sure the lid is well vented (as in turned to the side or even taken off) to make sure it doesn't warp during microwaving and that is what I have been doing. They are such a convenient size!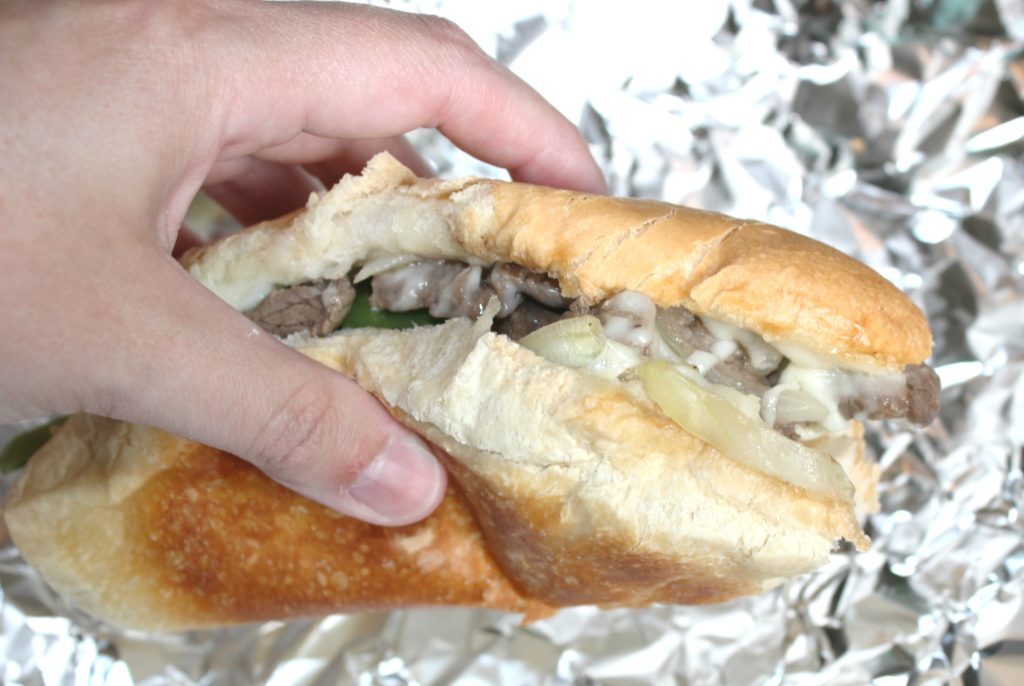 Clay is at such a fun age, I want to be able to spend time playing with him, instead of in the kitchen! But I also love cooking, so I have found a happy medium in my life right now!