Delicious Casserole with Beans, Ground Beef, and Bacon!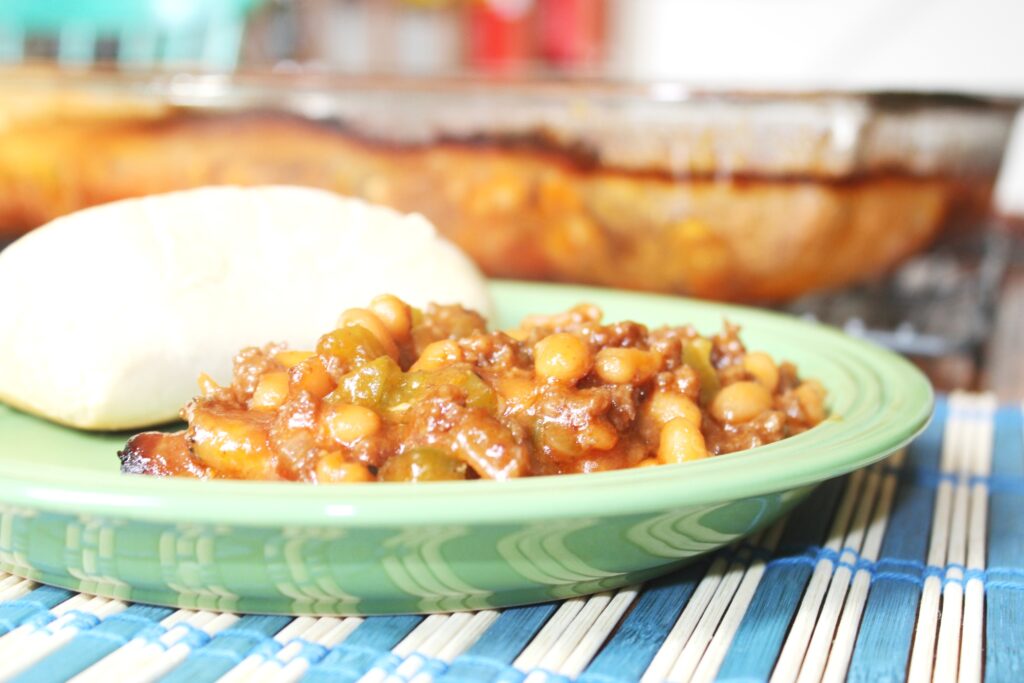 I am trying to venture out and create new recipes for us to enjoy, and I tried this baked bean casserole recipe earlier this week! I get tired of eating the same thing, it just isn't something I enjoy! I am trying to add new flavors to our menu and of course use more veggies in our cooking!
This baked bean casserole is heavenly, it has ground beef, bacon and beans, it is very hearty and is great for a side dish or the main course! It is very filling and the fiber from the beans is really nice! Adam loves beans so I try to add them into the menu when I can!
Trisha Yearwood has a recipe very similar, that I kind of took and tweaked to fit our family needs and what we had in the pantry! I get a lot of recipe inspiration from her as she really creates delicious meals. I tend to watch a lot of cooking shows during the day to find inspiration!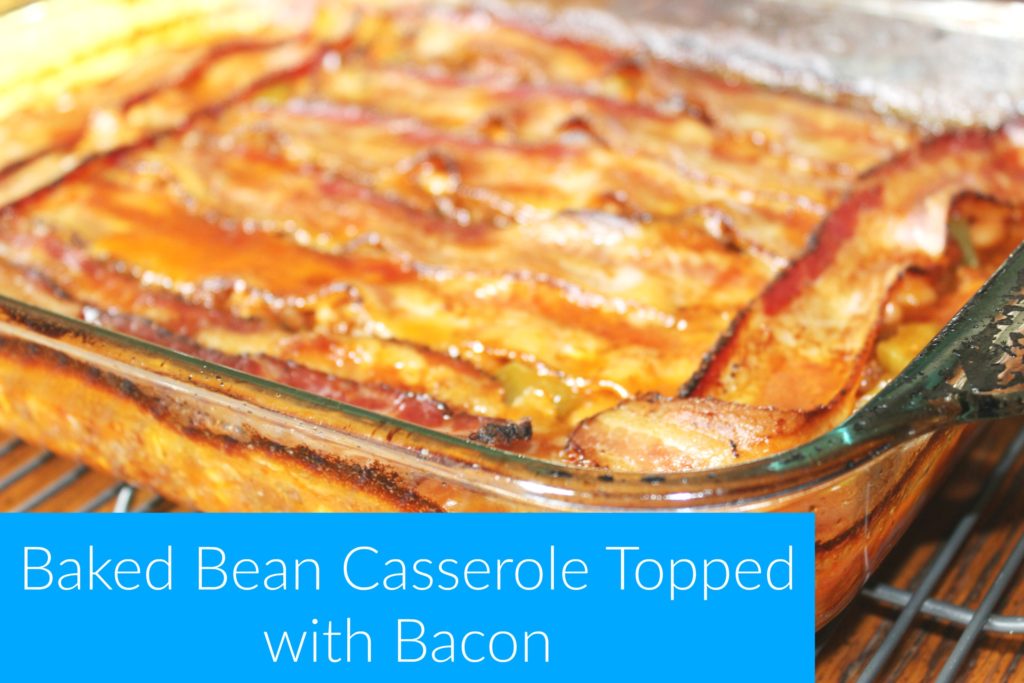 So let's get to the recipe shall we, so you can create this delicious creation and serve it to your loved ones! It is very quick to whip up, and takes a little time to bake but it is so worth it!
Baked Bean Casserole with Beef and Bacon! Crowd Pleaser!
Ingredients
1 lb ground beef
1 bell pepper
1 small yellow onion
1/2 cup ketchup
1/2 cup bbq sauce
1 tsp soy sauce
1 tbs brown sugar
2 cans of pork and beans
1 package of bacon (we used peppered but you can use whatever you prefer)
Instructions
Preheat your oven to 400 degrees. While it is warming up cook up your ground beef.
Then prep your veggies into small diced pieces.
Once your ground beef is close to done, toss in your veggies and finish cooking the beef.
In a small bowl, mix your ketchup, bbq sauce, soy sauce and brown sugar together and set aside.
Once the meat is all browned, toss in your sauce mixture and the beans.
Stir well and pour into a cake pan.
Cut your bacon into 4 pieces and spread it over the casserole. Just do one layer of the bacon all over the casserole.
Bake for 35-40 minutes or until the bacon is cooked and crispy.
https://chicnsavvyreviews.net/baked-bean-casserole-beef-bacon-crowd-pleaser/
The chunks of bell pepper paired with that peppered bacon and the beans is really amazing! Adam rated this recipe a 8 out of 10, it has all the things he loves! You could use this recipe as a side dish for a pot luck, as the main course (like we did) it is very versatile!
I know we will be using this recipe in our menu rotation for sure in the future!
Have you made this recipe before or something similar?!