If you love Olive Garden, you might want to check out this Copycat Olive Garden Spaghetti Sauce Recipe! This is really pretty simple to whip up, with minimal ingredients! You can create a delicious dish from the comfort of your home!
So if you are getting hungry like me, here is the recipe along with ingredients you will need! Enjoy this tasty meal!
Make your dinner complete when you also make this Copycat Olive Garden Breadsticks recipe!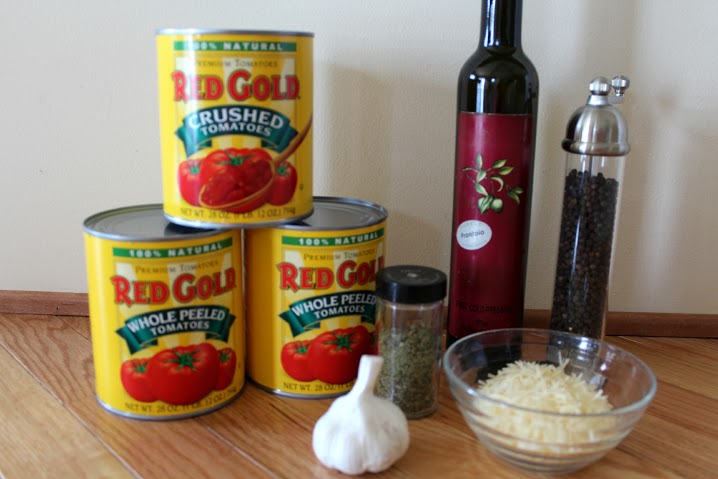 Note this recipe makes about 3-4 jars of sauce and it freezes great so whip up a batch
and save some it for a night you have no time to cook.
Ingredients:
 3 cans of Crushed Tomatoes (either regular or with basil, oregano and garlic) 28 oz.
sized cans OR 12-15 fresh tomatoes (peeled, chopped and blended in a food
processor)
 4 cloves of garlic
 4 Tablespoons of dried basil
 1 ½ tsp of Black pepper
 1 -2 TBSP of Sugar (optional) – this takes out the bitterness and makes it a little sweet
 2 TSBP olive oil
 ⅓ cup of grated Parmesan or Romano Cheese
 Minced Green Peppers (optional)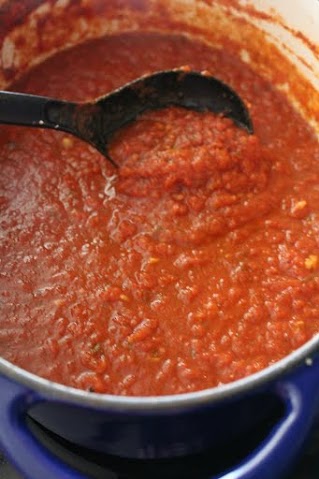 Directions:
1. Heat the olive oil in a 5+ qt. pot over medium heat, and add the chopped or pressed
garlic.
2. Heat for one to two minutes, making sure not to burn the garlic, then add all the
tomatoes, black pepper, basil and sugar. Stirring often, bring to a low boil.
3. Reduce heat to low and simmer for 2-3 hours stirring often.
4. For the first half of the simmer time, do so with the pot uncovered, then cover.
5. Add the cheese, stir in and simmer for an additional 5 minutes or so.
6. Enjoy!!
Hope if you make this recipe, that you and your family enjoy it!