Makes for a Great Dinner – Nice and Hearty

I made this chili cheese frito casserole last night, I had no idea what we have been missing! This is really pretty quick to whip up, and makes for a nice hearty meal!
Adam is a huge fan of frito chili cheese pies, so I thought this could be a recipe he would enjoy a lot. It doesn't taste fully like a classic frito chili pie/walking taco. I didn't want to give anyone the impression this is going to taste exactly like it. But it is similar on flavor and equally good.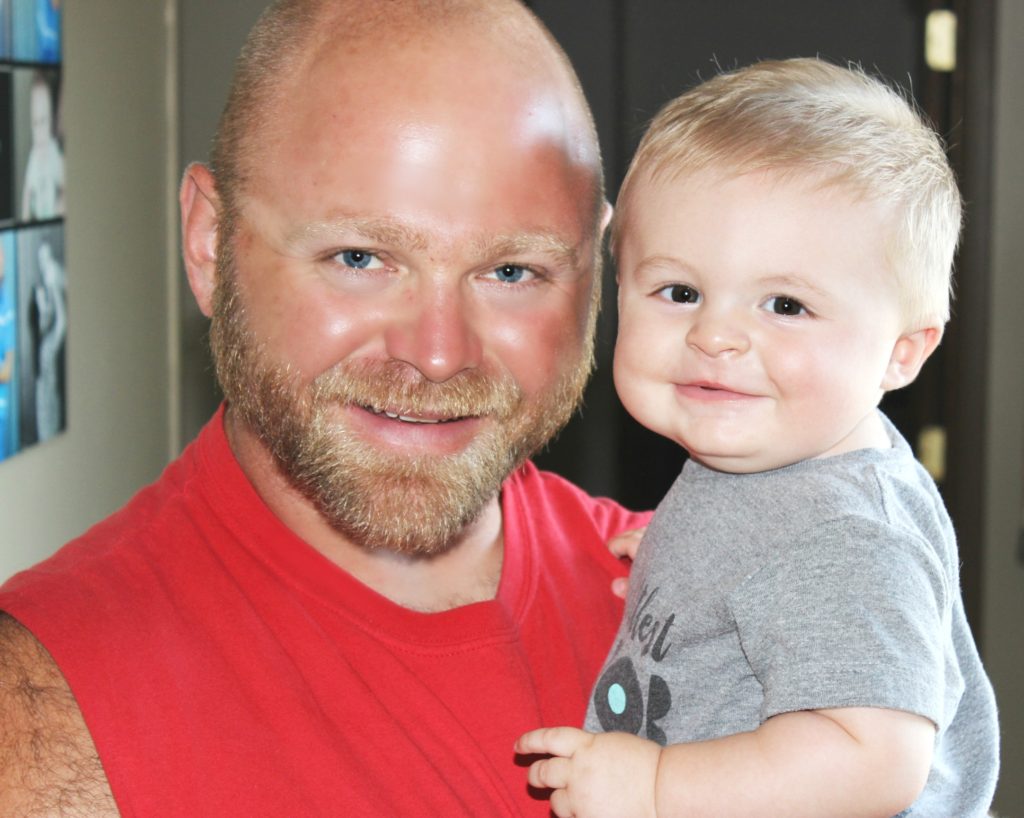 Adam had gotten off a little early yesterday so he was spending time with Clay and letting me get a few things done around the house and get supper around. I was taking pictures of supper for this post and Adam and Clay wanted to get in on the action and get a picture together! It turned out so good, you can truly see the love between these two!
I had told Adam this meal is easy enough that he might be able to cook it! Haha, he doesn't really cook at all except for the grill, so finding meals that are simple are right up his alley!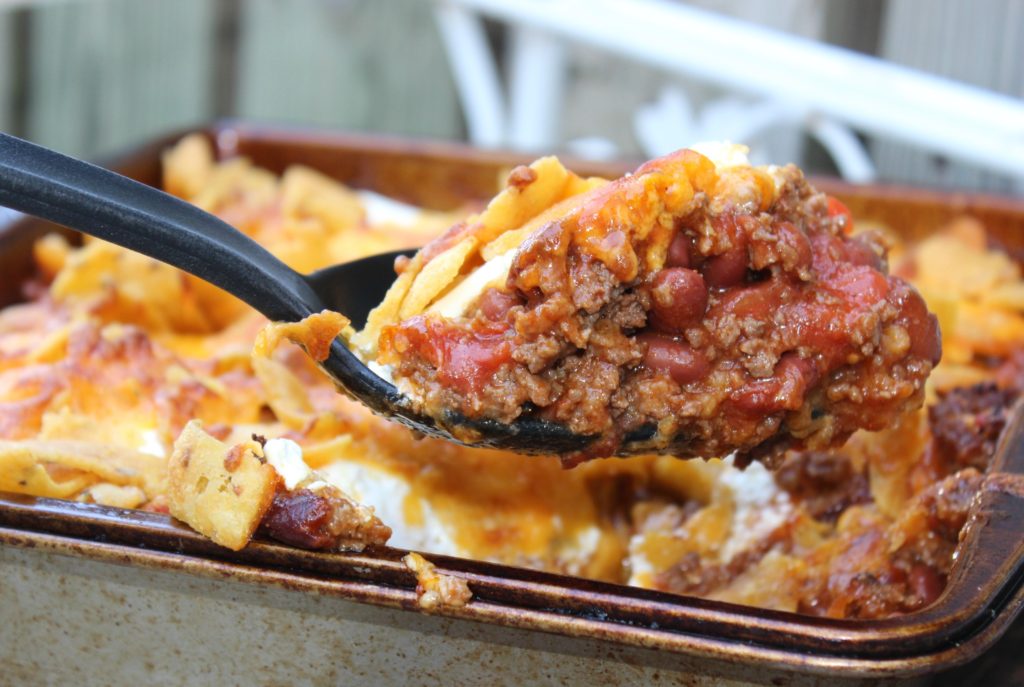 As you can see it is packed full of meat, beans, tomatoes, cheese and more. I love the layer of sour cream on top, it adds a really nice flavor to the mix! Plus it has two layers of chips, and you can always add more chips for the crunch you desire.
You can split this up and freeze half of the meat mixture to make for two different meals, but Adam loves his meat so we made it one jam packed hearty casserole!
Chili Cheese Frito Casserole Recipe
Chili Cheese Frito Casserole – Quick To Make and Scrumptious
Ingredients
1 lb hamburger
1 can diced tomatoes
1 can of chili beans
8 oz tomato sauce
2 cups shredded cheese
1 cup sour cream
1 bag of frito chips
1/2 packet of taco seasoning
diced onions (optional for topping)
Instructions
First off preheat the oven 350 degrees.
Next spray a 9x9 pan with cooking spray.
In a pan cook and ground up the hamburger, once that is all done toss in your tomatoes, tomato sauce, and chili beans. Also mix in 1/2 a packet of taco seasoning.
In the bottom of the pan, add a thin layer of frito chips. Then pour the mixture into the pan, and then spread 1 1/2 cups of shredded cheese on top of the meat mixture.
Bake in the oven for 25 minutes.
Take it out of the oven, spread the sour cream on top of the mixture, then top with more chips and the rest of the shredded cheese.
Bake an additonal 10 minutes to let the cheese get melted and browned a little.
Serve and enjoy! Feel free to top with onions if you would like for your tasting.
Notes
You do not need to use the whole bag of chips, just add a good layer for top and bottom to your liking.
https://chicnsavvyreviews.net/chili-cheese-frito-casserole/
If you make this recipe I hope you all enjoy it! We sure liked it and will for sure make it again in the future. I am always up for a good casserole!
What is your favorite casserole recipe?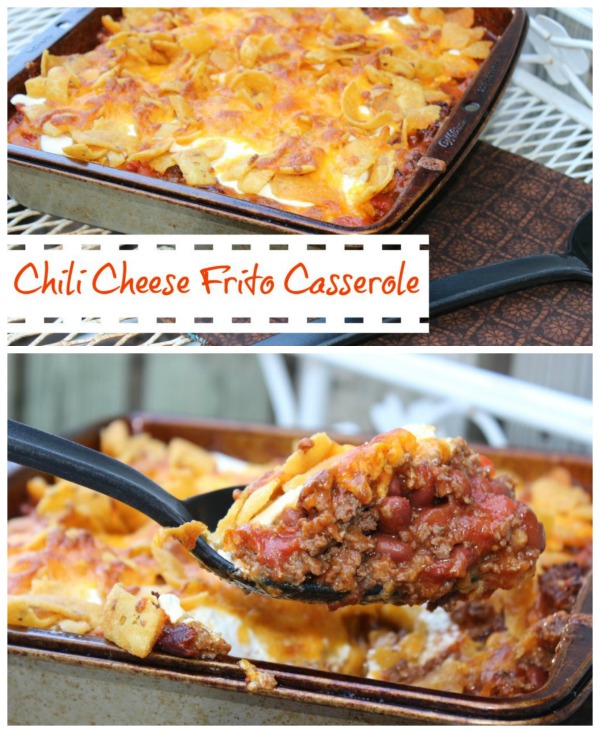 For another Frito-filled dinner option, try this Chili Cheese Frito Skillet Dinner recipe from Thrifty Jinxy!