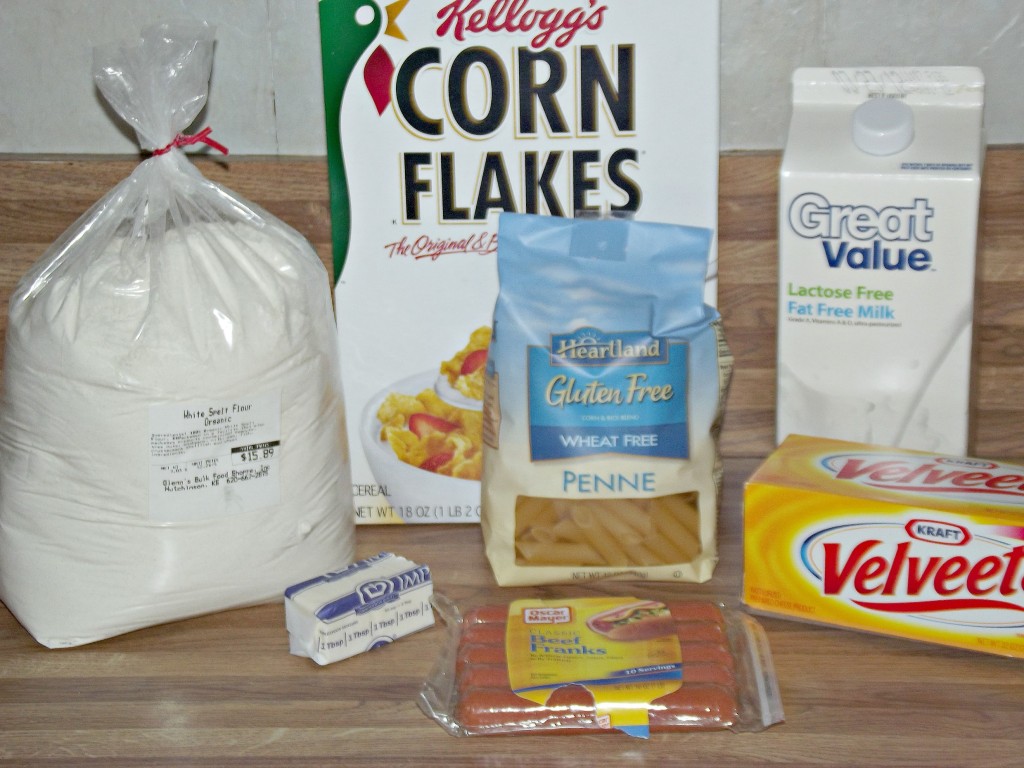 Here is a delicious recipe for homemade Mac & Cheese with Beef Franks! I used Spelt Flour in the recipe. You can however use regular flour if you choose too!
This is such a nice comfort food for me! I have a gluten intolerance so using Spelt is a mild flour that has minimal gluten in it. So I can handle eating it, is why I chose to cook with it!
Ingredients:
1/4 cup butter
1/4 cup flour (Spelt but can use regular)
1 cup milk
12 oz. velvetta (if you don't want super cheesy do 8 oz.)
1 bag of pasta ( I used Gluten-Free but you can use normal)
1/2 cup corn flakes
1/2 a package of beef franks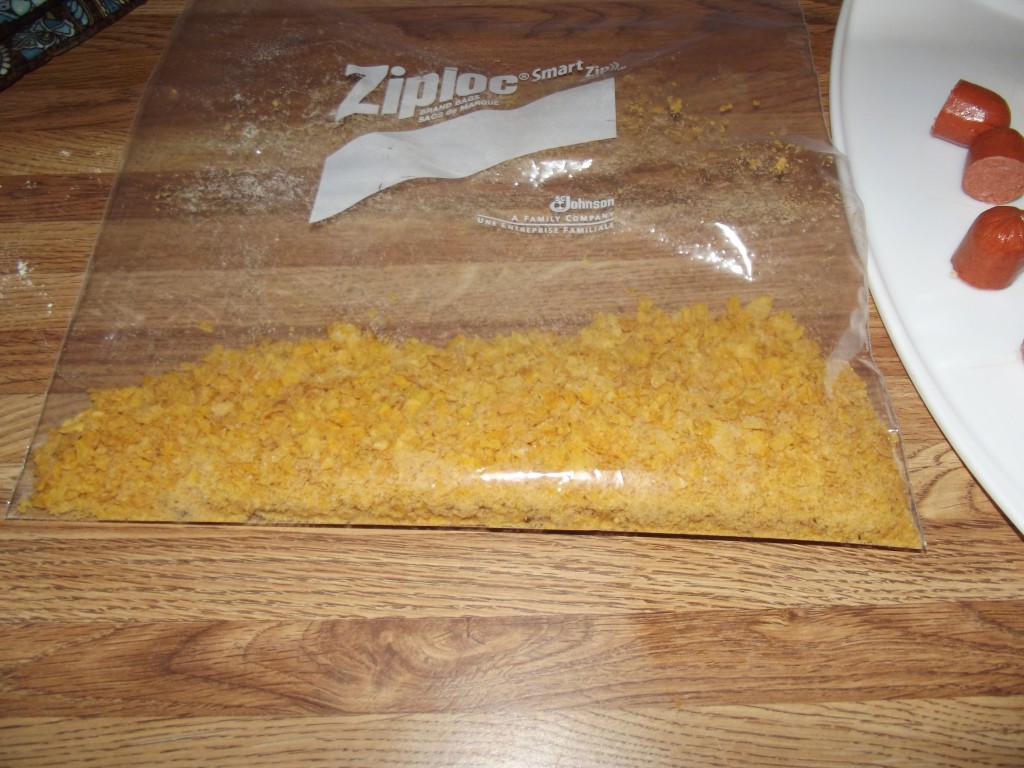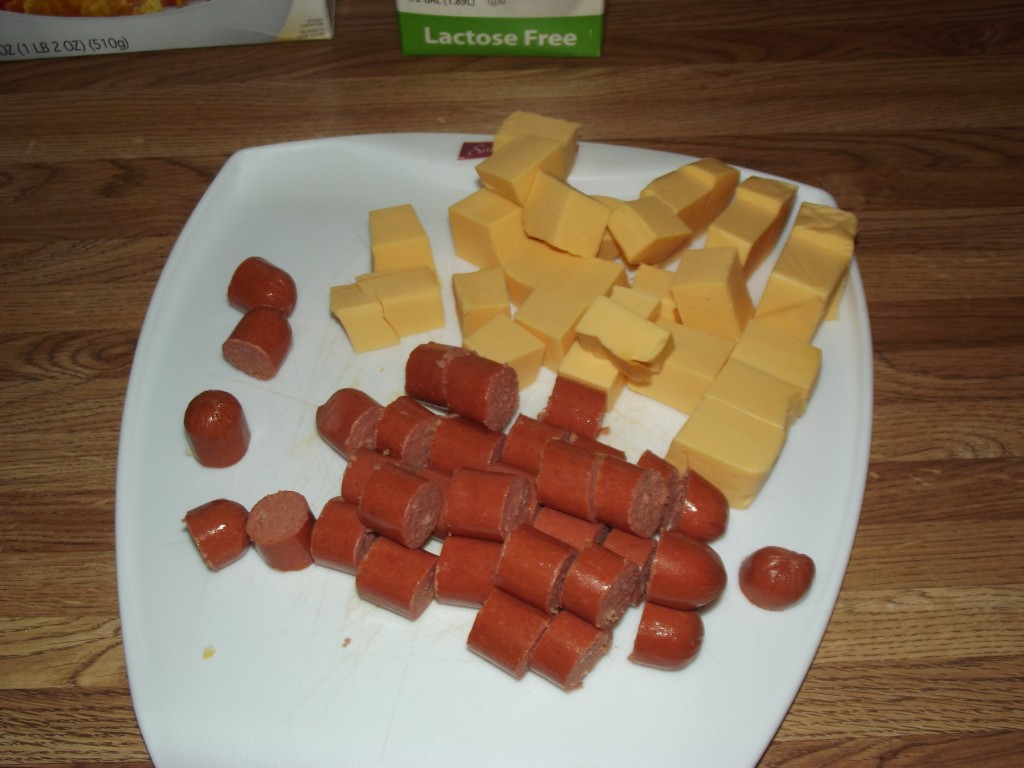 How to Make:
First Preheat Oven to 350 degrees fahrenheit. I diced up the Beef Franks and Velveeta Cheese. Then I put cornflakes in a ziploc and smashed them up. Also start cooking your pasta. Just get your water to boil, and then toss in your bag of pasta 🙂 Allow to cook until tender.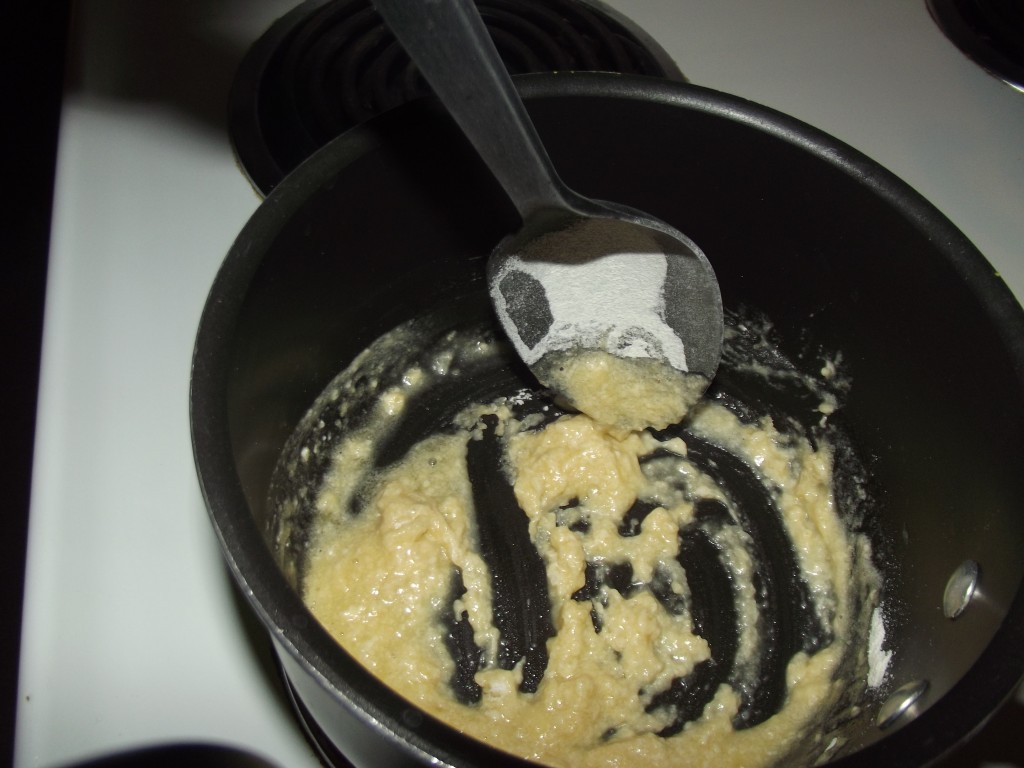 Then in the pan combine the butter and flour and once the butter melts, allow to cook for 2 minutes on medium heat. This helps get the flour taste out, and builds a nice think base for your mac n cheese!
Then add your milk to the mixture. Stir constantly, until the mixture becomes thicker like gravy. This will take a little while before it gets thick.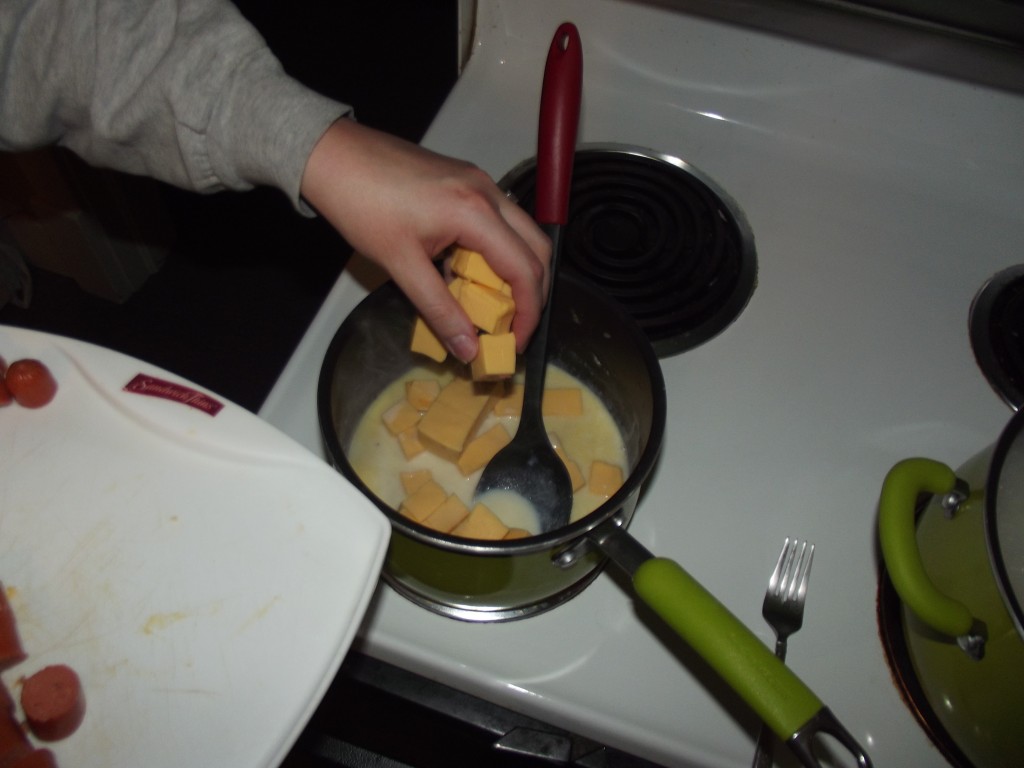 Once your mixture is thick toss in your cut up cheese, and still until creamy!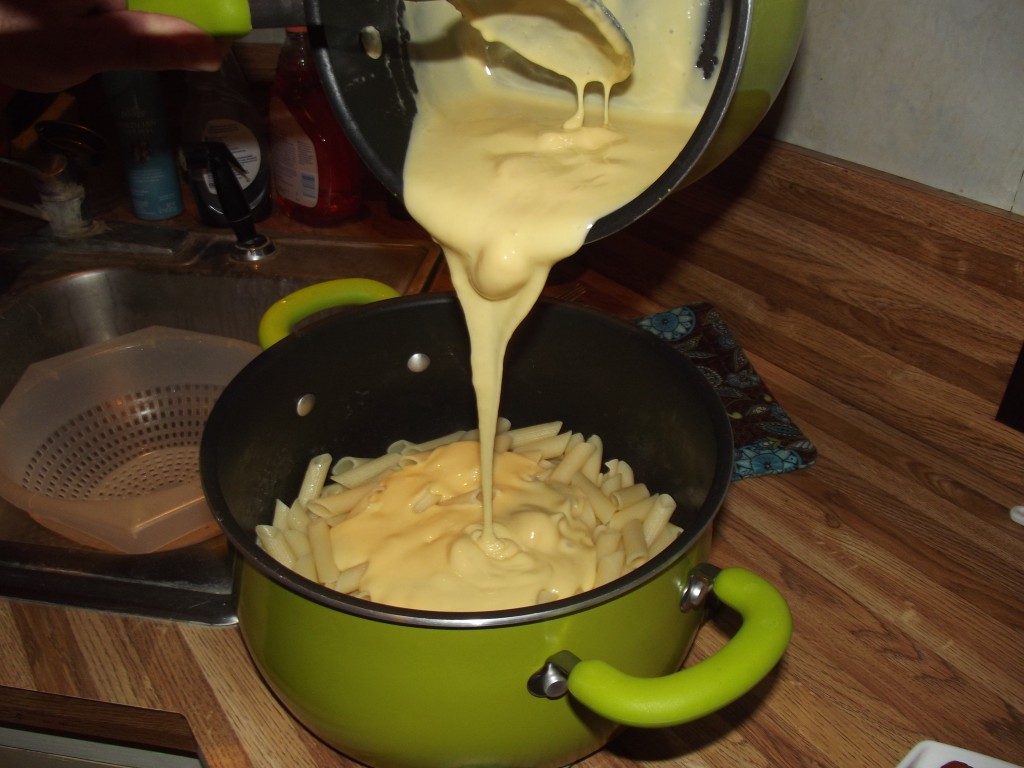 Around this time, I always check my pasta and it is normally done cooking. So I drain and toss back into the empty pan. Once pasta is drained, and cheese mixture is done. I pour them together and stir it up! Put your hot dogs in the mixture, and mix well 🙂
Then in a cake pan, spray with cooking spray and pour the mixture into the pan. Toss the crushed cornflakes over the top of the mac n cheese. Bake in a preheated over for 20 minutes or until the top is a nice golden brown!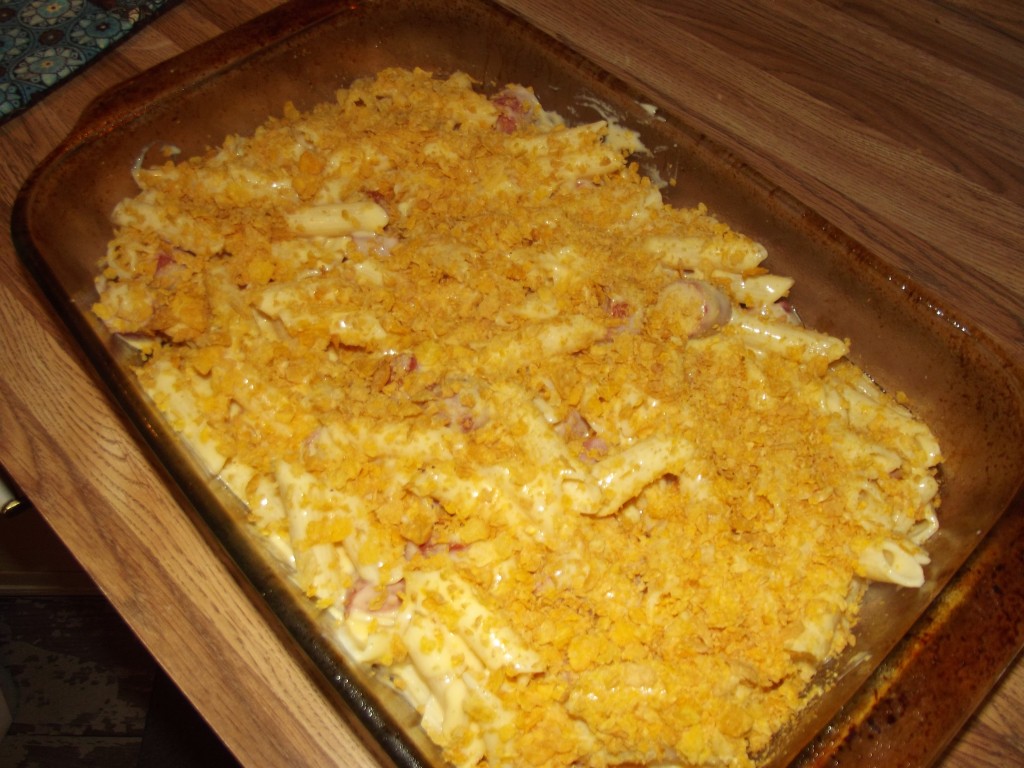 Toss in a bowl or plate and enjoy 🙂