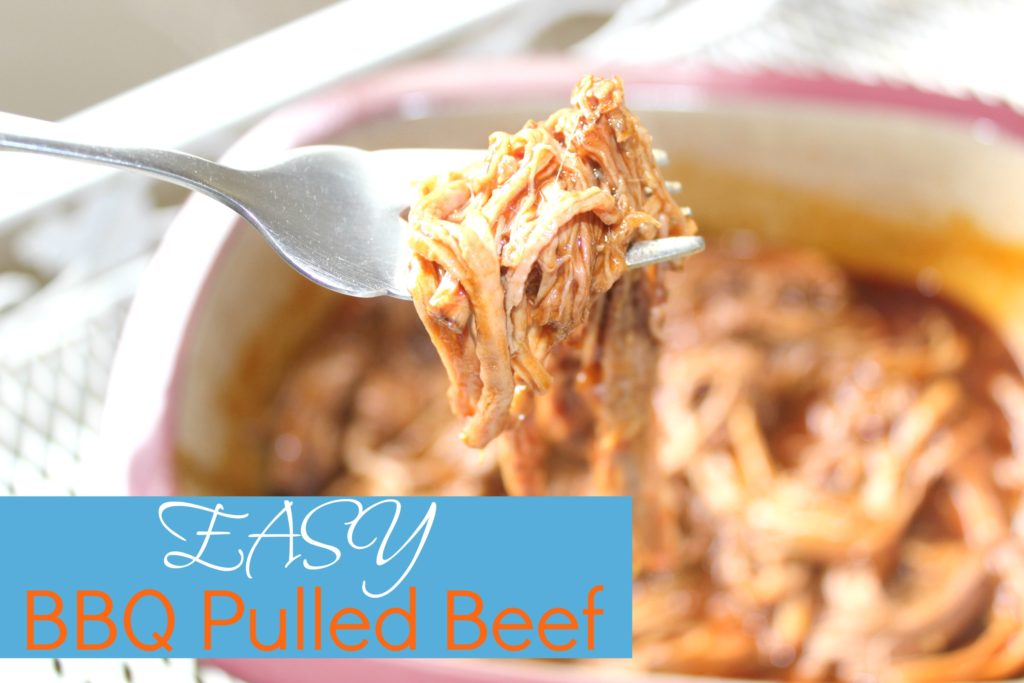 Here is a new recipe you might be interested to try out, it is BBQ Pulled Beef, that is easy to make! Anymore when it comes to cooking, I need something that is simple and not a lot of prep work! Clay is going through a growth leap where he wants constant attention, and he has to be right next to me. So to make a meal, the top requirement is easy to prep, and doesn't take to much work to cook! I would rather make quick meals, than not give Clay the attention he needs, I don't like it when he cries!
Obsessed with the Guy Fieri BBQ Sauce!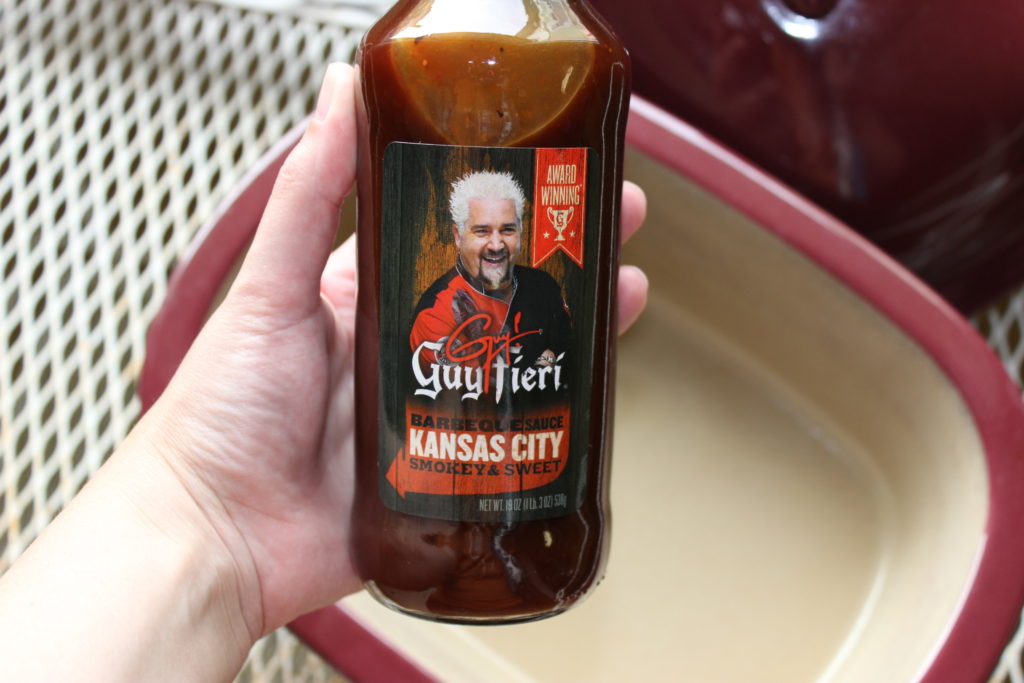 Okay before I begin, I want to talk about the Guy Fieri BBQ Sauce Kansas City flavor…. this stuff is beyond delicious! I tried the Carolina one, and I didn't care for it to much, but the Kansas City one is to die for! This is in no way sponsored, it is just a true love at first taste relationship! You can buy this online, or at most mass retail stores, I really recommend giving it a try!
We love the watching Diners Dives and Drives
, with him hosting it, so when I saw this in the store I knew we needed to give it a try! This sauce really is a perfect flavor combo for this recipe, so I really wanted to share it with you guys!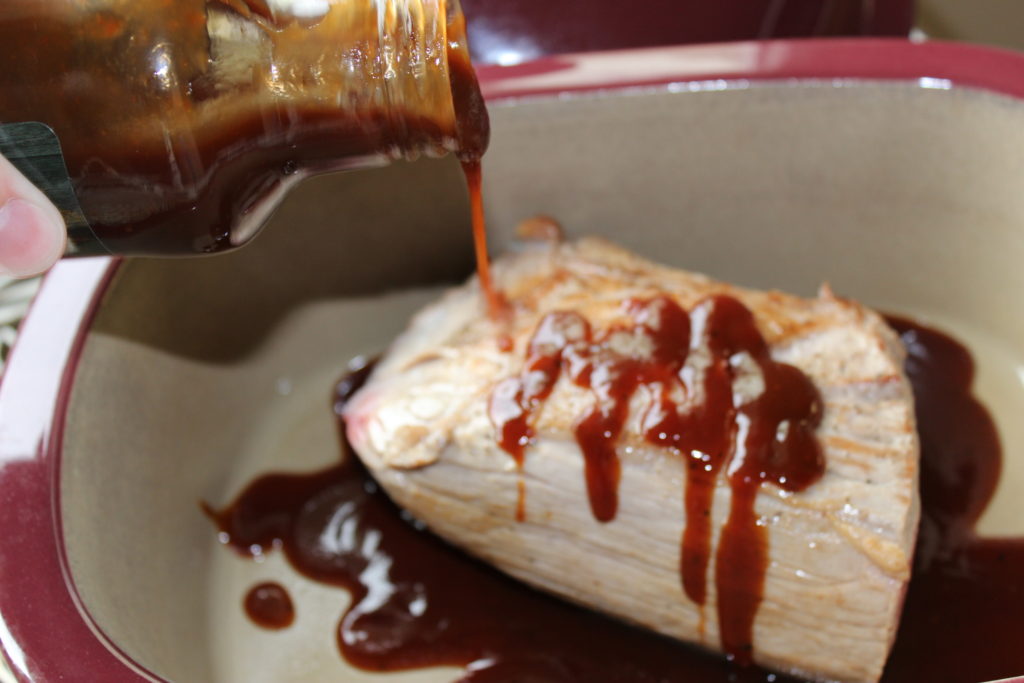 The one secret to this recipe is to sear the meat a little before you put in the oven. It adds a little bit of a different flavor to the roast, and also a different texture to meat, which makes it really tasty!!! After I sear both sides, I just pour around 1/2 the bottle of bbq sauce on top, and then toss in the oven to bake for the day!
BBQ Pulled Beef – 2 Ingredients!
Ingredients
1 beef roast (I buy whatever boneless roast that is on sale)
salt and pepper
Instructions
First off preheat your oven to 225 degrees.
While it is preheating, in a skillet or in a dutch oven, you will want to put a little cooking oil in the pan Medium-Medium Low heat; and let it heat up a little.
Take your beef roast and generously salt and pepper both sides of the roast (like 3 minutes each site), then once the oil in the pan is hot, place in pan and let it sear both sides of the roast.
You just want it to brown it a little, it is not meant to cook the roast at all, you just want to have it a little brown.
In a dutch oven or casserole dish with a lid, you will want to spray with cooking oil. Then add a thin layer of bbq sauce on the bottom of dish.
Once roast has browned a little, lay the roast on top of the bbq sauce. Next take some more bbq sauce and pour over the top of the roast to coat it. I use around 1/2 the bottle.
Cover the roast with the lid and bake in the oven for at least 7 hours.
Once it has cooked, take it out, and pull the meat apart, it should fall apart easily. Stir it around in the sauce in the pan, and serve!
https://chicnsavvyreviews.net/bbq-pulled-beef-cooked-oven/
It is best to cook in a dutch oven or a casserole dish that has a lid. It holds in the moisture and won't dry out your meat in the baking.

If you don't know what a dutch oven is, you can use it on the stove top, and then it can go directly to the oven. Where as a casserole dish can't be used on the stove top. I learned that a few years back, when I was watching a cooking show!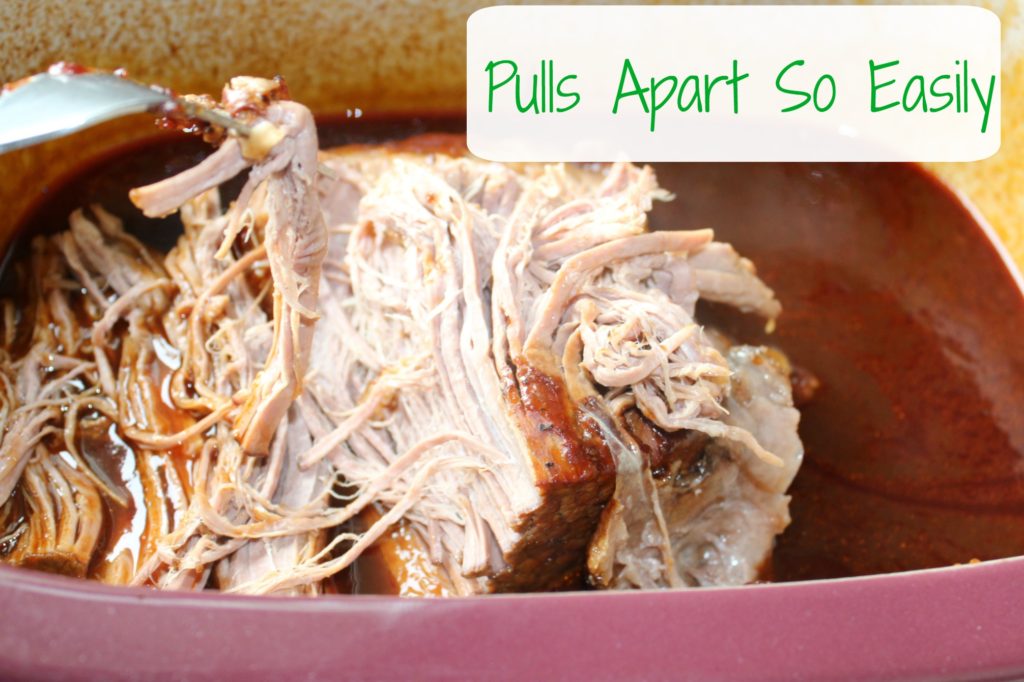 Once you pull the roast out of the oven, it will be very tender. Just grab a fork and it will just shred so easily. Then you use the bbq sauce in the bottom of the pan to soak the meat in to make it nice and flavored!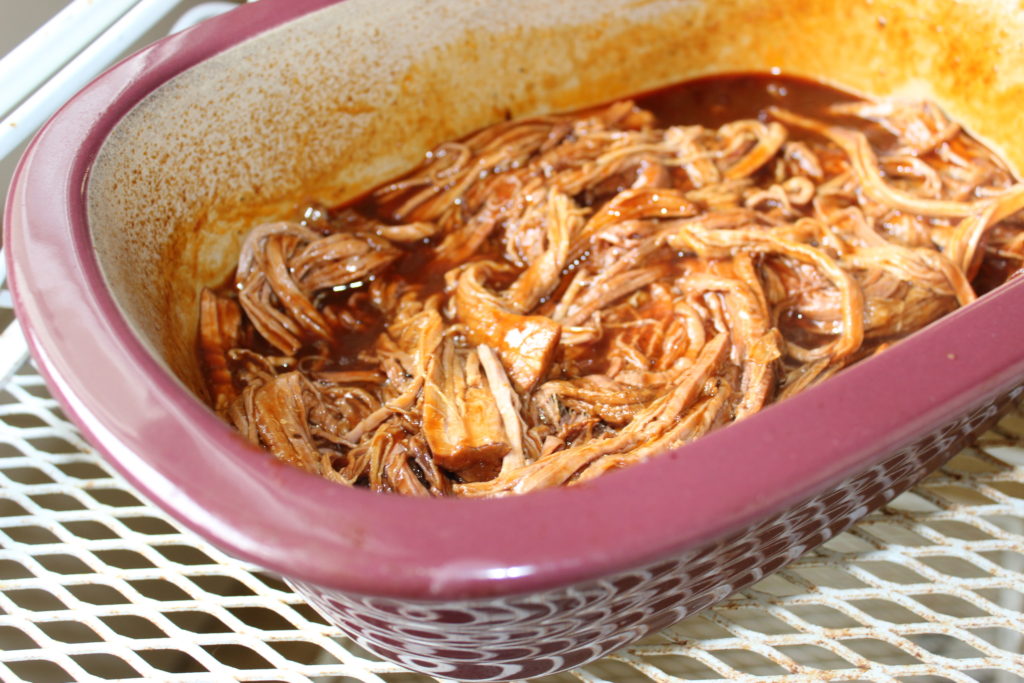 You can eat this plain, serve on a bun, or whatever your heart desires. It is really easy prep work and taste really yummy. You can cook this in a crock pot, it will just change the flavor some, and we just prefer it in the oven, as it gives it a new flavor. 
I hope you all enjoy this recipe, and make sure to check out some more recipes you might be interested in trying!