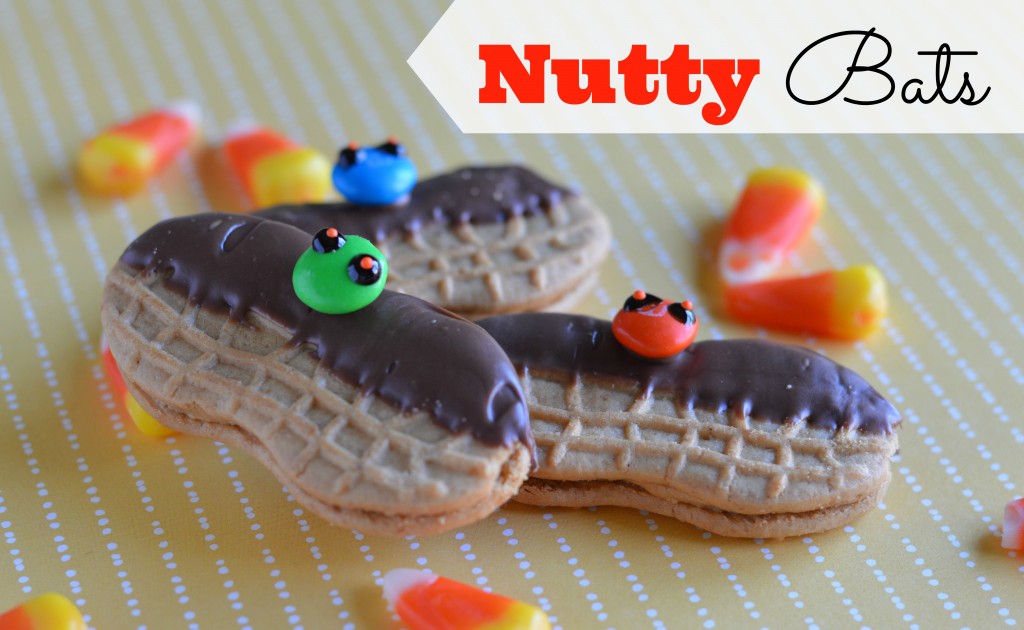 I can't believe October is almost over, this month has really flown by for me. I had my gallbladder removed on the 7th, and I have been down and out for a few weeks, so I am finally getting back into the swing of things. I thought I would share a fun treat you could have that your kids would be batty for!!! These are a tasty treat that would be great for after-school, parties, or just a snack! They are pretty easy to whip up as well, and you don't need many ingredients and best of all no baking required!
These Nutty Bats make great Halloween Treats, and they are pretty easy to make! So let me share what you will need and how to create these adorable sweets!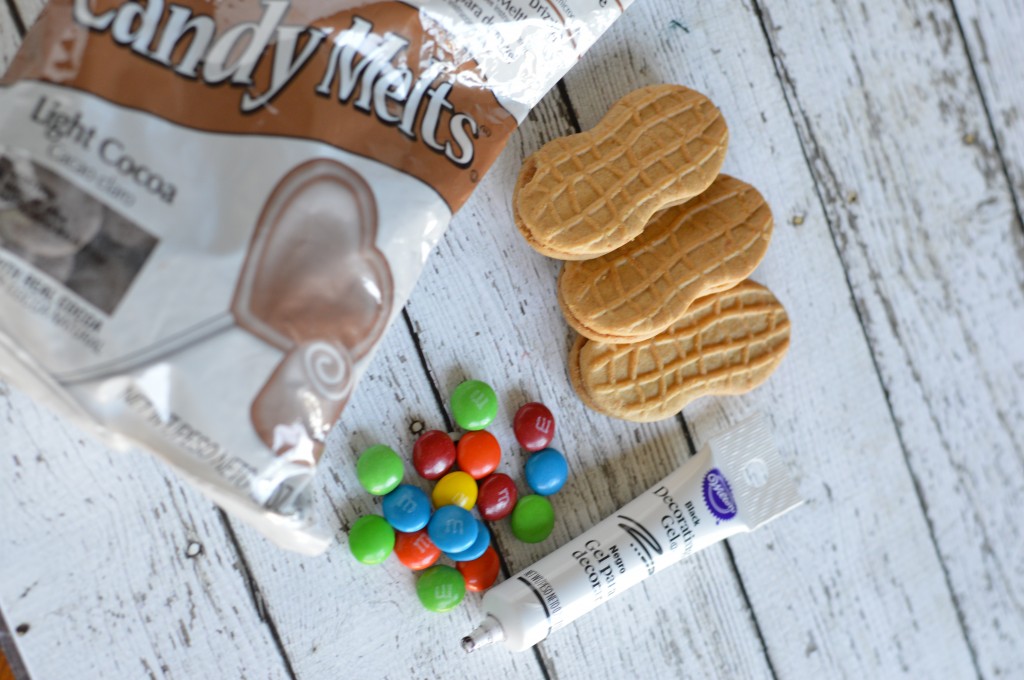 Ingredients:
1 package of Nutter Butter Cookies 
1 cup of melting milk chocolate 
1. First off start by laying out some wax paper. Then in a bowl microwave some chocolate at 15 second intervals, stirring between each heating. You want it to be smooth.

2. Next you want to dip the cookie half way into the chocolate. Set the cookie on the wax paper and then add the M&M's for eyes, and let the chocolate harden up.
3. Once the chocolate has to set, you will grab your icing, and put two dabs on the M&M's. Then grab a little sprinkle  and put in center of the eye. Then you are done!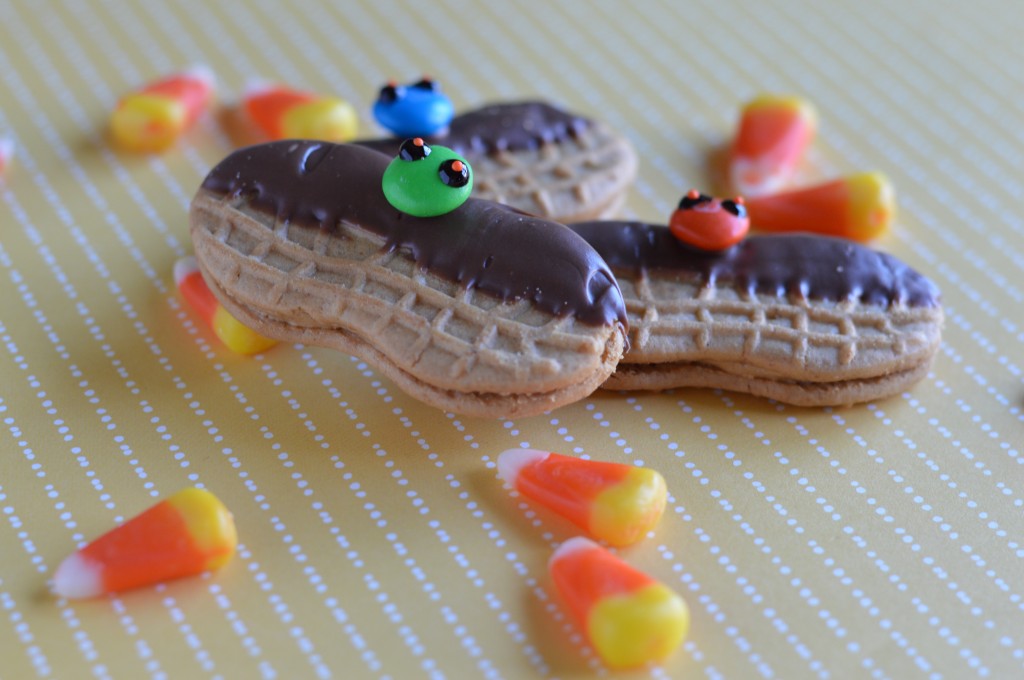 Like I said these are so easy to make, and not to mention super tasty!
This post may contain an affiliate link. Please see my
Disclosure Page
for More Information.