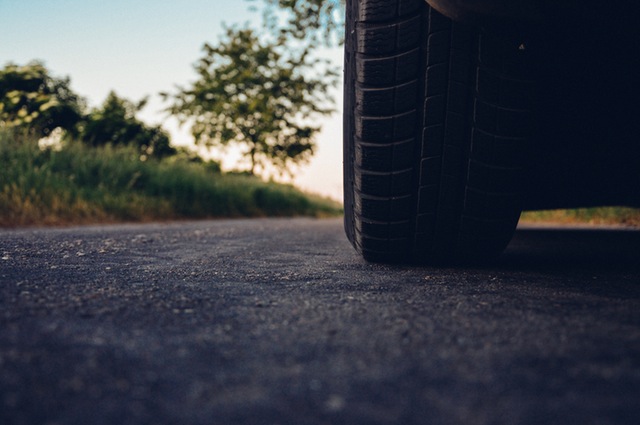 Did you know that your tires do more than keep your car rolling down the road? They can affect your gas mileage, they can affect comfort and they can affect the resale value of your car. They can also be very expensive which makes finding a deal on tires a necessity for more families. The next time you're looking to replace yours, use these tips to help you save your hard earned money. So how do you find deals on tires?! Well let me help!
Buy used – Most people won't consider buying used tires, but if they are bought from a reputable tire dealer, there isn't any worry with it. Used tires that are resold often come from cars that were sold and had their tires changed or cars that no longer run. Neither of these cases mean that the tires are bad. When looking for a deal on used tires, make sure that your dealer is a reputable reseller with a proven track record of providing great service. You'll also want to make sure that you double check the tire tread and make sure that the rim is in good condition as well. Purchasing your tires used can save you several hundred dollars since usually you can find a deal that will let you buy all 4 tires for under $200 versus $100+ per tire.
Buy locally – Another option for buying new or used tires cheap is to buy locally. Checking apps like OfferUp or LetGo and your local Facebook buy/sell/trade groups can be great places to save. You might find someone who has a surplus of the tire sizes you need or recently had theirs changed but now needs to find extra cash. A lot of small mom and pop tire centers will also advertise deals.
Search for coupons – If buying used tires isn't your thing, you can still save pretty significantly by finding a coupon. Pepboys and other tire places like them, often offer coupons that will save you money when you buy more than one tire or service. These coupons are usually money off of 2 or more tires, but if you're looking to replace all four that are on your car, they can be big savers. You'll also want to be watchful of coupons that you can combine to save on other services. These can be things like "buy 2 tires and save $10 on an oil change" types of coupons. Combined they can save you even more.
Use a Groupon – Groupon is great for more than a tasty meal or a fun activity. It can actually save you on things like new tires and/or oil changes. Keep your eyes open for vouchers that will save you as much as 50%, 60% or even more off of the tires that you need. If you can find one that doesn't prevent stacking, you can try to combine a voucher and a Groupon to help you save even more!
Big box tire centers – Finally, if you can't find a deal elsewhere, big box tire centers like Walmart can be a great place to save a little bit of money. You won't save a ton, but any savings is a good savings. Usually you can get a tire for around $100 each and while that certainly isn't the greatest price in the world, it is a much better price than a lot of other places.
Buy more – At most tire centers, buying a single tire is expensive, but if you can swing buying 2, 3 or even all four at the same time, you'll save. This might mean that you need to save up for your tires longer but in the long run, you'll save significantly.
Do the work yourself – When having your vehicle worked on, usually it isn't the parts that will cost the most. It is the cost of labor that jumps things sky high. To save yourself the most money, buy the tires then take them home to put on your car yourself. Doing the work yourself can save you hundreds each year and as long as you know what you're doing, won't cause any long lasting issues with your vehicle.
This post may contain an affiliate link. Please see my
Disclosure Page
for More Information.