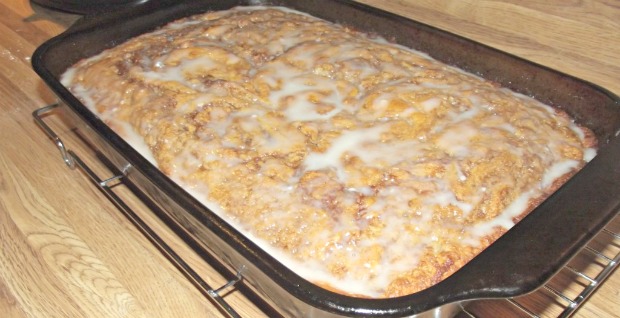 I was on Pinterest the other day, as usual ;-), and came across a cinnamon roll cake. I thought this is something I need to try out, and it was perfect because I was making chili that night!
I headed over to find out the exact recipe on how to make this over at Six Sister's Stuff. If you have never checked out their site, I suggest you do so. They have wonderful recipes and other great stuff for you to check out!!
I can't take credit for this recipe, although I must say it is an ingenious invention, and I wish I could have came up with this wonderful recipe! The Six Sister's Stuff, found this recipe in a cookbook, and had to test it out, so glad they did because it will be a favorite around our home!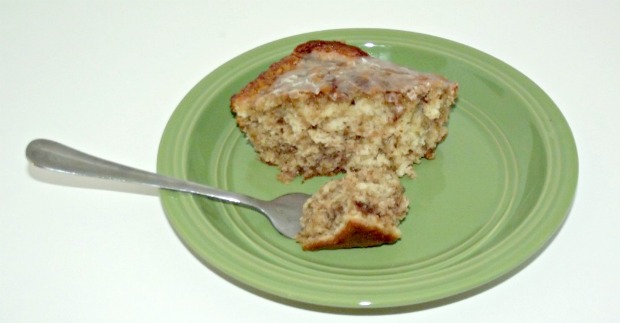 Cinnamon Roll Cake Recipe
Cake Ingredients:
3 cups flour
1/4 tsp salt
1 cup sugar
4 tsp baking powder
1 1/2 cup milk
2 eggs
2 tsp vanilla
4 Tbsp butter, melted
Cinnamon Sugar Mix:
2 sticks (1 cup) butter, softened
1 cup brown sugar
2 Tbsp flour
1 Tbsp cinnamon
2/3 cups nuts (optional)
Glaze:
2 cups powdered sugar
5 Tbsp milk
1 tsp vanilla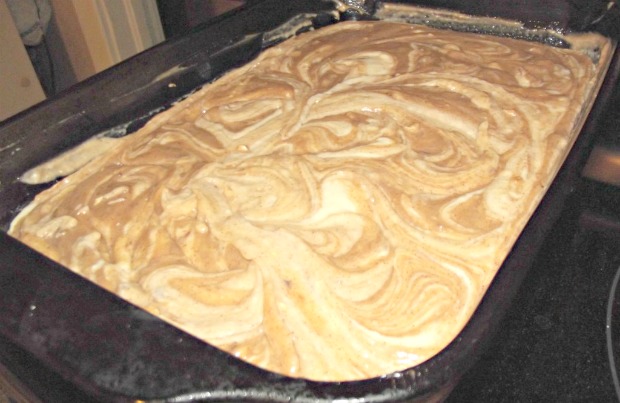 Directions:
Preheat oven to 350 degrees.
In stand-up mixer or electric mixer, you will want to mix up your flour, grandulated sugar, salt, and baking powder. Once you mix that up, then add in the milk, eggs, vanilla, and the 4 tbs butter. Make sure to use the ingredients called for in the cake ingredients. The other ingredients will be used later.
Once you have it well mixed and a bit creamy, pour into a greased 9×13 baking dish.
Then in a separate bowl, you will want to then mix all the ingredients for the cinnamon sugar mix. Once you have that mixed well, you will drop it evenly over the cake. Then take a nife and marble/swirl it over the cake like pictured above.
Bake in a preheated 350 degree oven for 25-30 minutes, until toothpick comes out clean in center of cake .
Once cake is done you will want to mix up the glaze ingredients. When well mixed drizzle over the warm cake. You can serve warm, or at room temperature!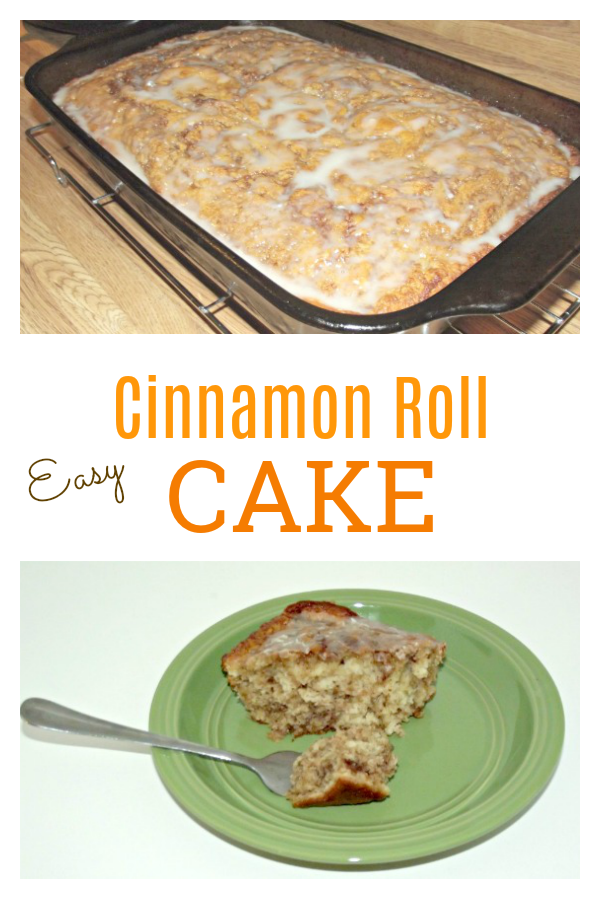 This cinnamon roll cake makes a great breakfast as well – that is what we have been doing with it! I put mine in the microwave for a few seconds, and it tastes like a warm cinnamon roll all over again!
[amd-yrecipe-recipe:43]