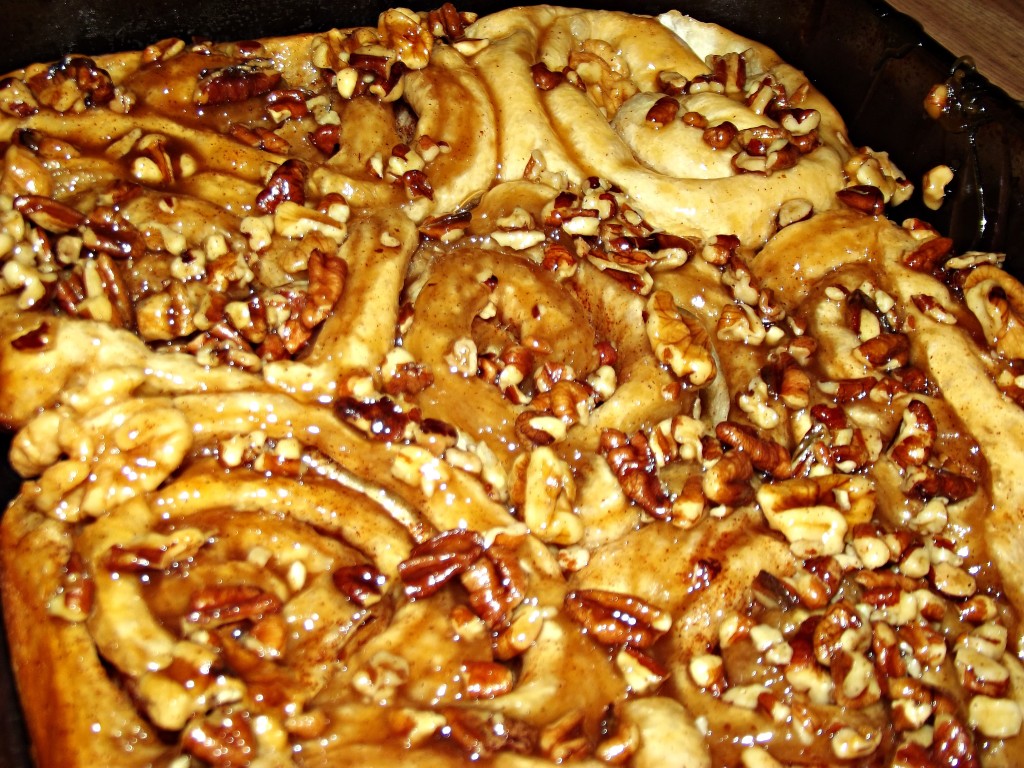 My husband loves cinnamon rolls, as I have never been a huge fan. So I try to make them from time to time, so he can enjoy them :-)! I was thinking on making some and then I started searching around for something a bit different.
I came across a recipe for caramel pecan rolls, and I thought they looked really good. I decided to change it up some, and I think they turned out so good. I used pecans and walnuts for a change, and I have to say I was very pleased!
To make it a bit easier I used frozen bread dough that I bought at the store. This saved me a bit of time so I didn't have to make the dough! So here is the recipe for these Caramel Pecan/Walnut Cinnamon Rolls.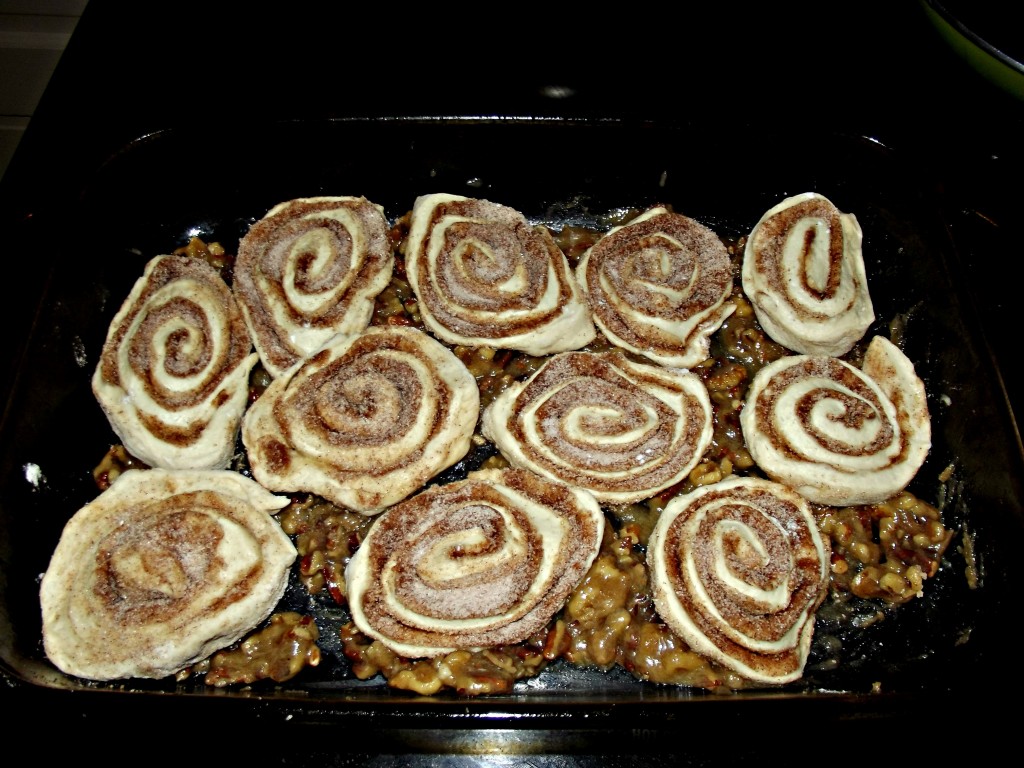 Then enjoy hot, or save for a later time. They taste great if you nuke them in the microwave right before eating! I hope you all enjoy these, I was very impressed with them! The flavor was great and for not loving cinnamon rolls I have to say I kinda loved these! The sweetness with the crunch of the nuts make them scrumptious to the last bite!
You are also welcome to skip out on both pecan and/or walnuts. Feel free to use just one, if you don't want to mix them both, or you don't have them both on hand! I thought it added a nice flavor having both, but it is not something you have to do!
Yield: 6 servings
Scrumptious Caramel Pecan/Walnut Cinnamon Rolls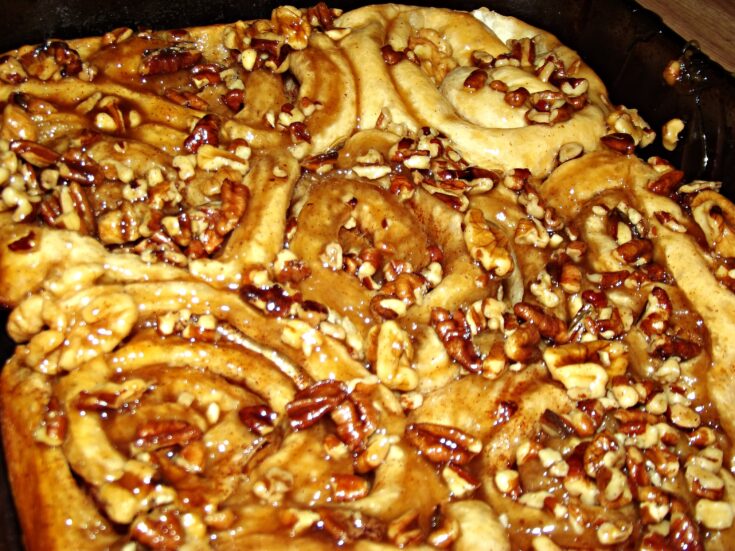 Ingredients
1 Frozen Bread Dough (allow to rise)
1/2 cup melted butter
3/4 cup brown sugar
2 tbsp. corn syrup
1/2 pecans
1/2 walnuts
1/2 cup sugar
2 tsp. cinnamon
Instructions
Allow your bread to rise. I just used a frozen loaf of bread I bought in the freezer section. This made it pretty easy, so I didn't have to mess with making dough!
Then in a bowl mix your melted butter, brown sugar, corn syrup, pecans, and walnuts. Then put them in a greased cake pan. Make sure to spread them out, it will look kind of splotchy but it will be enough once it cooks!
Next take the bread that has raised, and flatten it! You can do this by putting some flour on the counter for dusting and roll out the dough till it is flat and is is shaped close to a 15X9 inch rectangle.
Mix the white sugar and cinnamon in a bowl. Take that and sprinkle over the flattened bread. I then slowly rolled up the dough with the mixture on it, like you would for a cinnamon roll.
Cut the dough into thin layers and place on top of the nut mixture in pan. Once you place them all in your pan cover with a towel and allow it to rise for about an hour.
Turn oven to 375 degree's and bake for around 20-25 minutes. This will depend on your area and elevation and humidity. Once they are golden brown, you can take them out.
Here is the tricky part, you want to then flip your pan over on a cookie sheet or another cake pan so that the nut part will be on top. I used another cake pan but it is whatever you want. I let it cool for about 5 minutes first then I flipped them.
Nutrition Information:
Yield:
6
Serving Size:
1
Amount Per Serving:
Calories:

312
Total Fat:

16g
Saturated Fat:

10g
Trans Fat:

1g
Unsaturated Fat:

5g
Cholesterol:

41mg
Sodium:

133mg
Carbohydrates:

45g
Fiber:

0g
Sugar:

44g
Protein:

0g