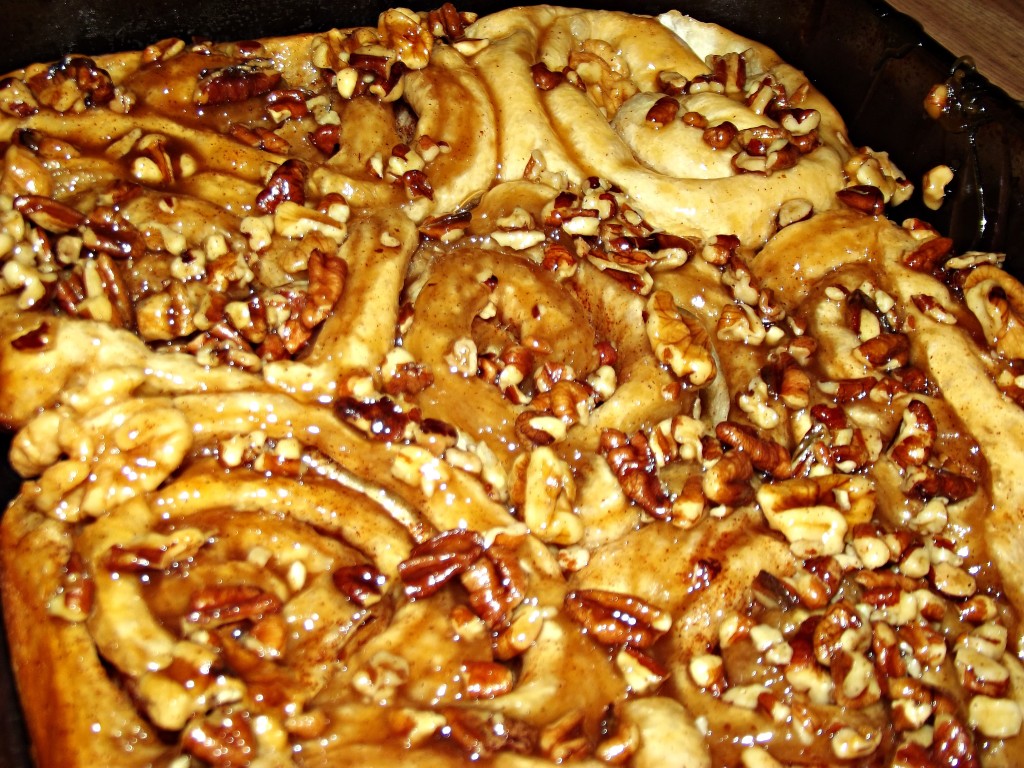 My husband loves cinnamon rolls, as I have never been a huge fan. So I try to make them from time to time, so he can enjoy them :-)! I was thinking on making some and then I started searching around for something a bit different. I came across a recipe for caramel pecan rolls, and I thought they looked really good. I decided to change it up some, and I think they turned out so good. I used pecans and walnuts for a change, and I have to say I was very pleased!
To make it a bit easier I used frozen bread dough that I bought at the store. This saved me a bit of time so I didn't have to make the dough! So here is the recipe for these Caramel Pecan/Walnut Cinnamon Rolls.
[amd-zlrecipe-recipe:17]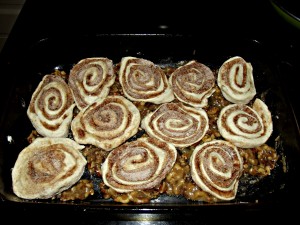 Then enjoy hot, or save for a later time. They taste great if you nuke them in the microwave right before eating!  I hope you all enjoy these, I was very impressed with them! The flavor was great and for not loving cinnamon rolls I have to say I kinda loved these! The sweetness with the crunch of the nuts make them scrumptious to the last bite! 
You are also welcome to skip out on both pecan and/or walnuts. Feel free to use just one, if you don't want to mix them both, or you don't have them both on hand! I thought it added a nice flavor having both, but it is not something you have to do!