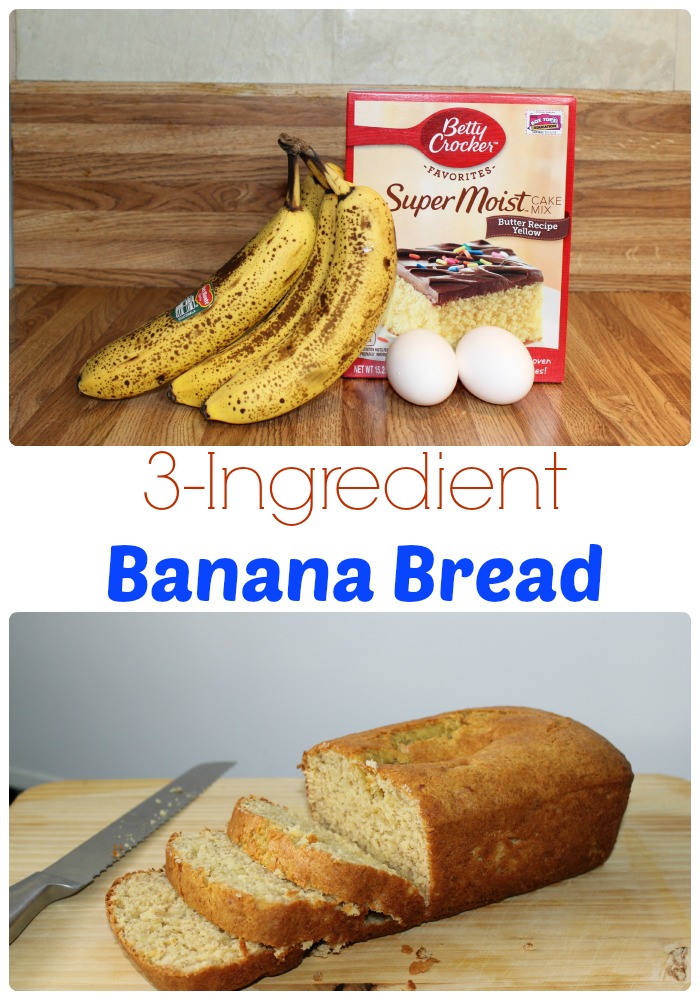 I am a HUGE fan of Banana bread, it is something I have always loved! I had bought some bananas and didn't get them all ate up and I thought, perfect timing for some banana bread. When skimming through Pinterest awhile back I saw this recipe. It is a 3 ingredient banana bread, so I didn't write it down as I knew I could remember how to make it! I have to say for using a store bought cake mix, this still taste like homemade banana bread. I will admit I was a bit leary of how it would taste, but I am pleasantly surprised!
When making banana bread I normally whip up this walnut banana bread, that is absolutely delicious!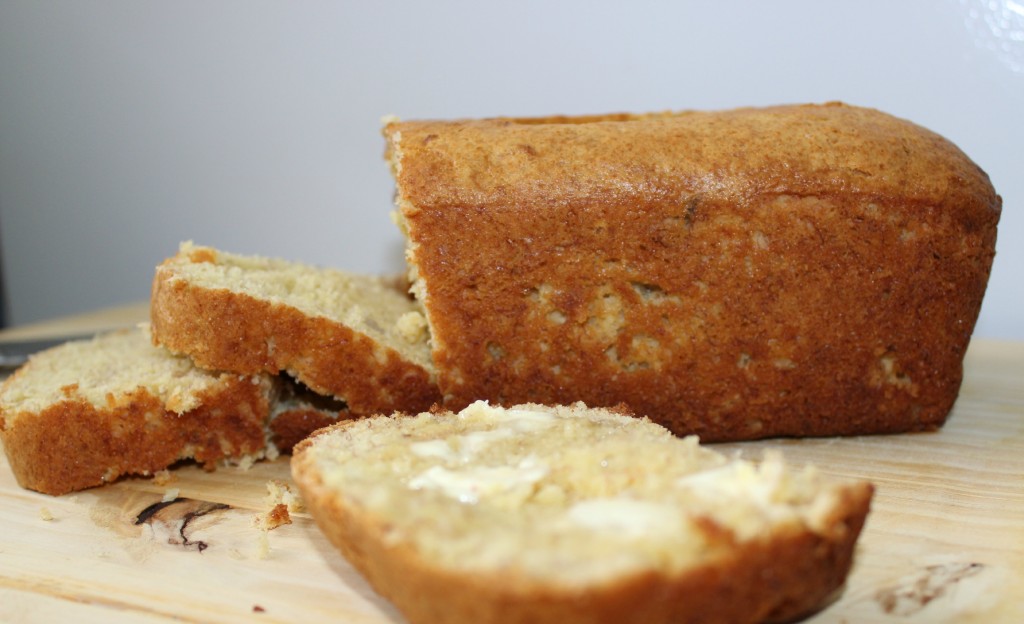 You can also decide to add nuts into the bread or even chocolate chips, granted it won't be 3 ingredient banana bread after that, but still super easy to make! I whipped out my KitchenAid Stand Mixer
and in minutes I had this ready to go in the oven, and before I knew it, fresh delicious bread waiting to be devoured!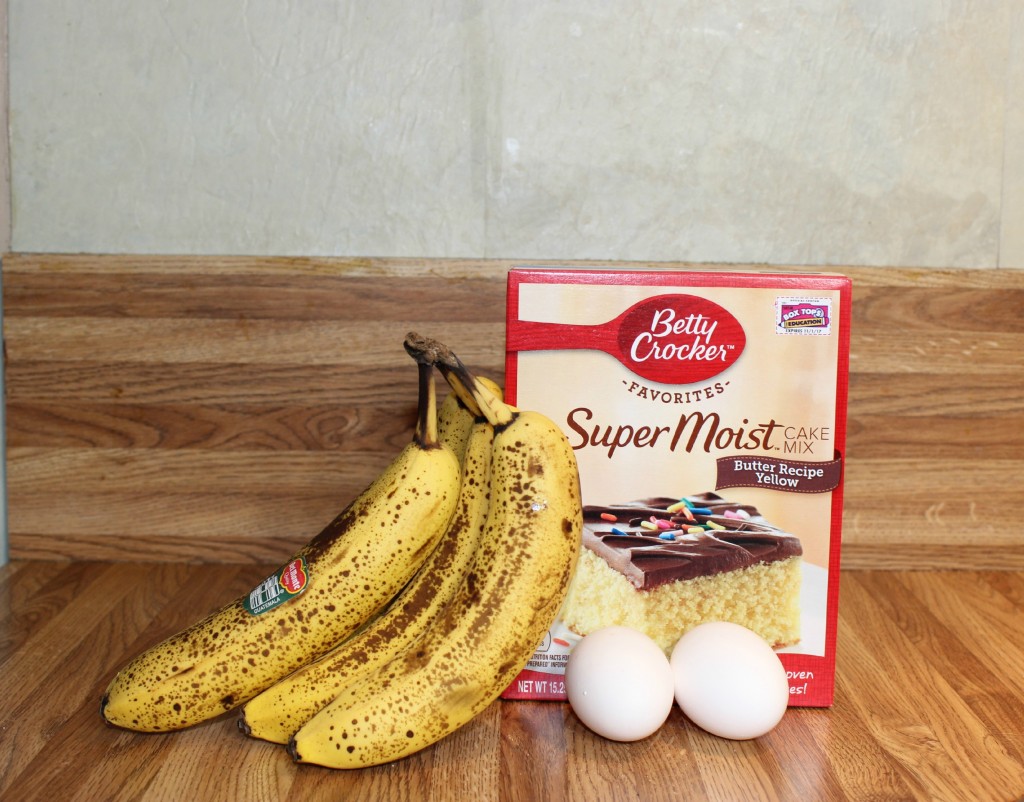 3 Ingredient Banana Bread – Super Affordable and Easy to Whip Up!

Ingredients
3-4 Ripe Bananas
1 Box of Yellow Cake Mix (whatever brand you prefer, I bought this cause it was on sale)
2 Eggs
Optional: You can add chocolate chips or nuts into bread if you want.
Instructions
Take your bananas and mash them up. I used myKitchenAid Stand Mixer but you can use a fork and smash them up really well.
Next add in your eggs and beat till well mixed.
Slowly add in the cake mix, and mix until well incorporated. Pour into a greased bread pan. This made one loaf for me, if you have smaller pans you could make two.
Bake at 350 degrees for 40-50 minutes. Depending on where you live and your oven the time may vary. So you need to watch that it is golden brown on top, and when you stick a toothpick in it comes out clean.
Note: You do not add the oil and other ingredients that it says on the back of the cake mix. It is truly just 3 ingredients like listed above.
https://chicnsavvyreviews.net/3-ingredient-banana-bread-super-affordable-and-easy-to-whip-up/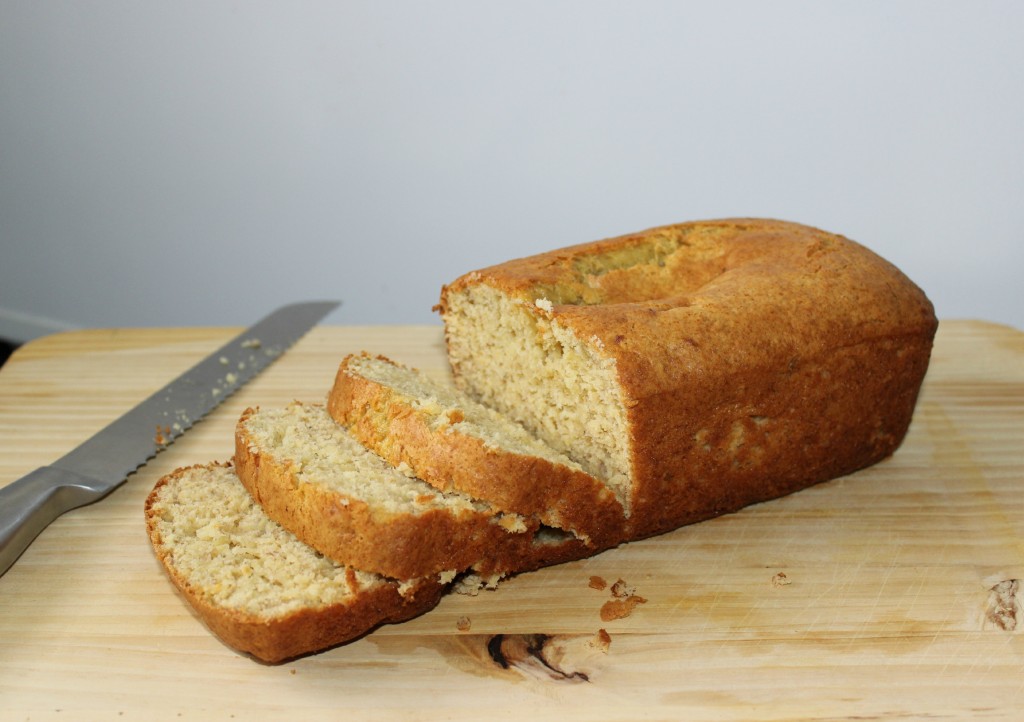 I hope you all enjoy this recipe! It is something to do when you don't have a ton of time or maybe all the ingredients on hand for banana bread! Next time I will add some nuts in it I think!
I was shocked at how much this tasted like homemade banana bread. I have made this numerous times and it is amazing every time!
Do you enjoy quick recipes like this to make that are easy and affordable?