Oh how I love anything pumpkin, it is one of my favorite things! I actually made these pumpkin cream cheese swirl muffins that are beyond heaven. Clay just gobbled them up so fast! I wanted to do more pumpkin so I made these oatmeal pumpkin chocolate chip cookies.
What I love about these cookies is the oatmeal paired with the pumpkin, it really is delicious! The oats really add a nice texture to the cookies. The chocolate chips are a good flavor addition, I debated putting them in and I am so glad that I did!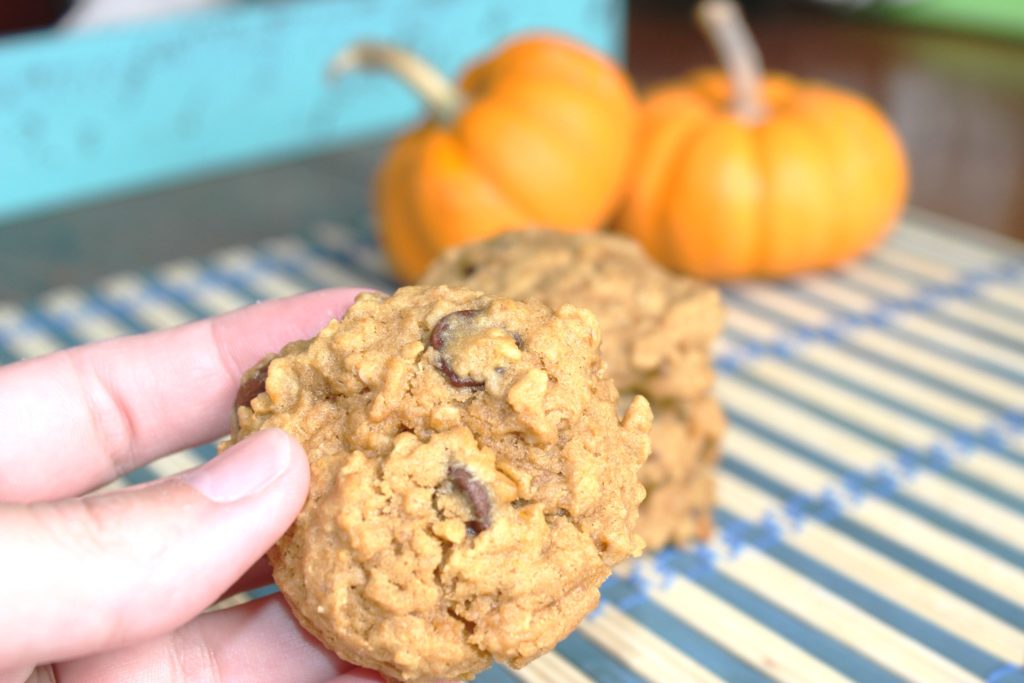 I used my cookie scoop so they are a little bit smaller in size, but you can always use a bigger scoop. They don't really spread much on the pan, which is nice. They are a nice thicker cookie which is what I prefer. I cook them a little less on time so they stay soft, but if you prefer a more crunchy cookie you can always bake a bit longer.
I thought these were pretty quick to whip up and bake. I made around 3 dozen cookies, mine were smaller in size. Depending on how big you make them will depend on how many it makes!
Pumpkin-Oat Chocolate Chip Cookies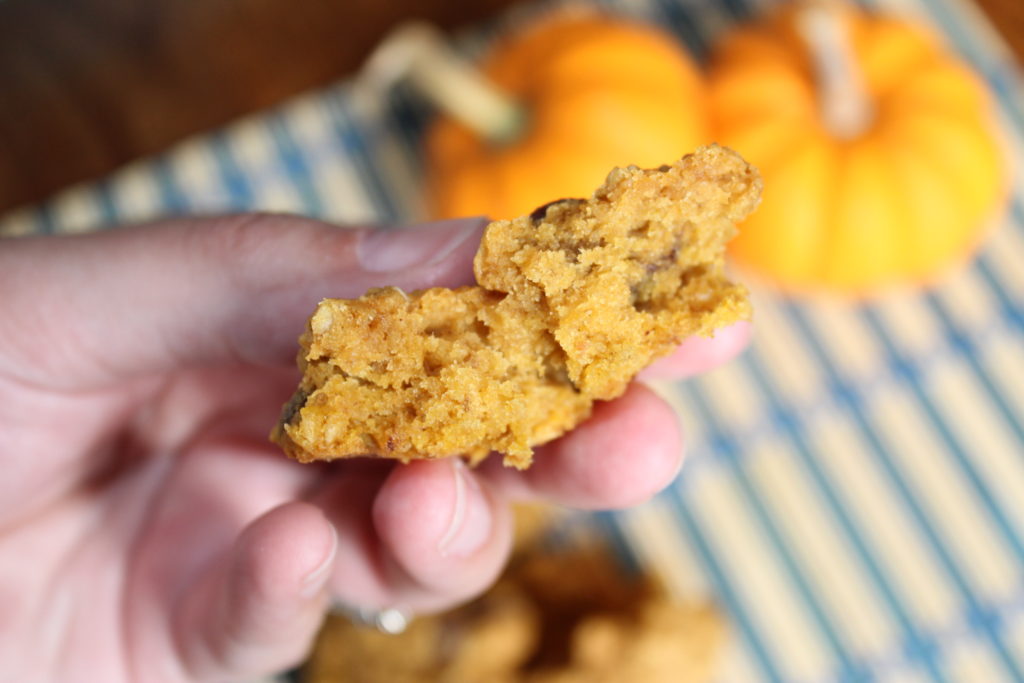 As you can see these beauties are nice and soft on the inside and so fluffy! I truly love them! My mother-in-law was over and she got to try them and really loved them too! Clay thought they were delicious so I say they are a true winner in our household! They are best straight out of the oven after they have cooled a few minutes! Cookies never last too long in our house!
Oatmeal Pumpkin Chocolate Chip Cookies Recipe
Ingredients:
1 cup pumpkin puree
1 cup all purpose flour
2 cups quick oats
1 1/2 cup brown sugar
3/4 cup butter (softened)
1 tablespoon vanilla extract
2 eggs (room temperature)
1/2 teaspoon baking powder
1 tablespoon pumpkin pie seasoning
1 teaspoon salt
1 1/2 cup chocolate chips
Libby's 100% Pure Pumpkin

Quaker Oats Quick Oatmeal

McCormick Pumpkin Pie Spice

McCormick Pure Vanilla Extract

Directions:
Preheat oven to 350 degrees.
I use a KitchenAid Mixer, but if you don't have it you can use a bowl. You will want to cream your butter and brown sugar together. Then add in your pumpkin puree,vanilla, and eggs. Mix well.
In a separate bowl mix your flour, baking powder, pumpkin pie seasoning, and salt.
Slowly add in the dry ingredients to the wet.
Once well mixed scoop out onto a cookie sheet and bake 10-12 minutes. They will get a little golden on top. You can stick a toothpick through them if they come out clean done. Put on a baking rack to cool.
[amd-yrecipe-recipe:17]