Looking for a Moist Pumpkin Chocolate Chip Muffins Recipe?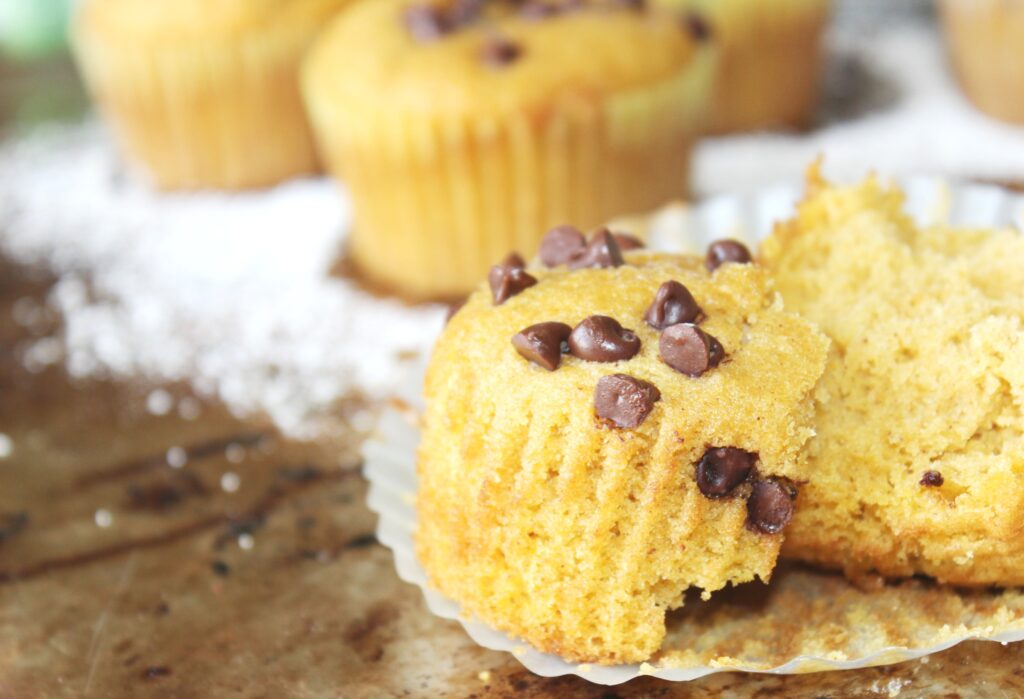 Calling all you pumpkin lovers: I have a delicious recipe for you today! It is moist pumpkin chocolate chip muffins – they truly are heavenly! I am all about nice and moist muffins and this recipe doesn't disappoint. The key here is watching your baking time, if you over-bake them they will not be moist. If you follow the recipe and keep a close eye on the time, you should have perfectly moist pumpkin chocolate chip muffins in no time!
These Pumpkin Muffins Freeze Beautifully
I am a huge fan of pumpkin, and it turns out Clay is as well. He will eat a whole muffin by himself, he just loves them! These work great to freeze, and then take them out when you want one or two and just let thaw. You can toss them in the microwave as well for a few seconds to warm up, I prefer to let them thaw by themselves and eat when still a little cold!
 2 Pack Regular Size Muffin Pan
 Large Mini Muffin Pans
&
I was also going to say if you haven't tried using silicone muffin pans, they are really nice! These are BPA Free, dishwasher safe, and heat resistant up to 450 degrees! These make the cleanup so simple, no mess, or stuck on gunk, it just wipes right off!  As well as being great for baking cakes, these pans can also be used for your other culinary creations such as for cooking tartlets, mini cheescakes, small chicken pot pies, quiches and lasagnes and even as molds for making soap!  They are truly a great piece to have in your kitchen stock!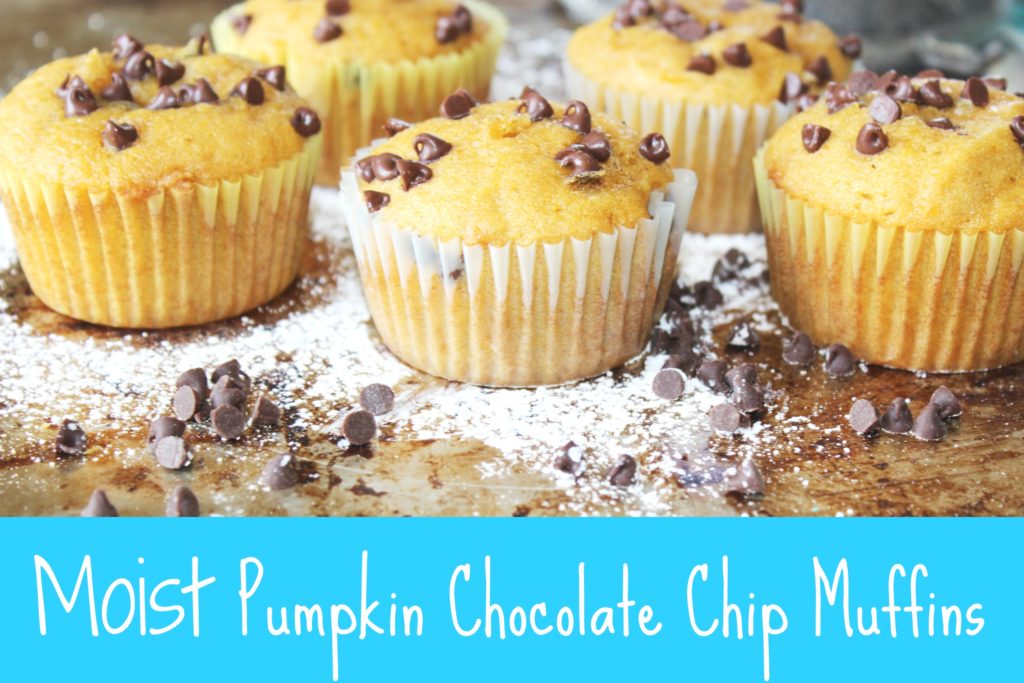 So, lets get to the recipe, this is very easy to mix up, and I always use my KitchenAid mixer, it just makes the prep easier for me, but if you don't have one, a spatula or hand mixer works just as good!
Moist Pumpkin Chocolate Chip Muffins
Ingredients
1 Can of Pumpkin (2 cups of puree)
1 Cup Canola Oil
2 Tsp Vanilla
3 Large Eggs
3 Cups all purpose flour (sifted)
2 Tsp Cinnamon
1 Tsp Salt
2 Tsp Baking Soda
2 Tsp Baking Powder
1 Cup Mini Chocolate Chips (I used semi sweet but you can use what you want)
Instructions
First off you want to preheat your oven to 375 degrees.
Then you want to mix your eggs, pumpkin, oil, sugar and vanilla together.
In a separate bowl sift your flour, and then add your baking soda, baking powder, salt and cinnamon in to the mixture.
Slowly add the flour mixture to the wet. Once it is close to fully mixed, add in your vanilla extract.
When it is all mixed up, add in 3/4 of your chocolate chips, and hand stir them in.
Pour into your muffin tins and top the muffins with remaining chocolate chips.
Bake for around 15-20 minutes. Depending on your oven will depend on cooking time. Stick a toothpick in them and if it comes out clean they are done.
Notes
These do freeze nicely, just place in a freezer pack and get as much air out of it as you can. Then just take them out as you want to eat them.
https://chicnsavvyreviews.net/moist-pumpkin-chocolate-chip-muffins/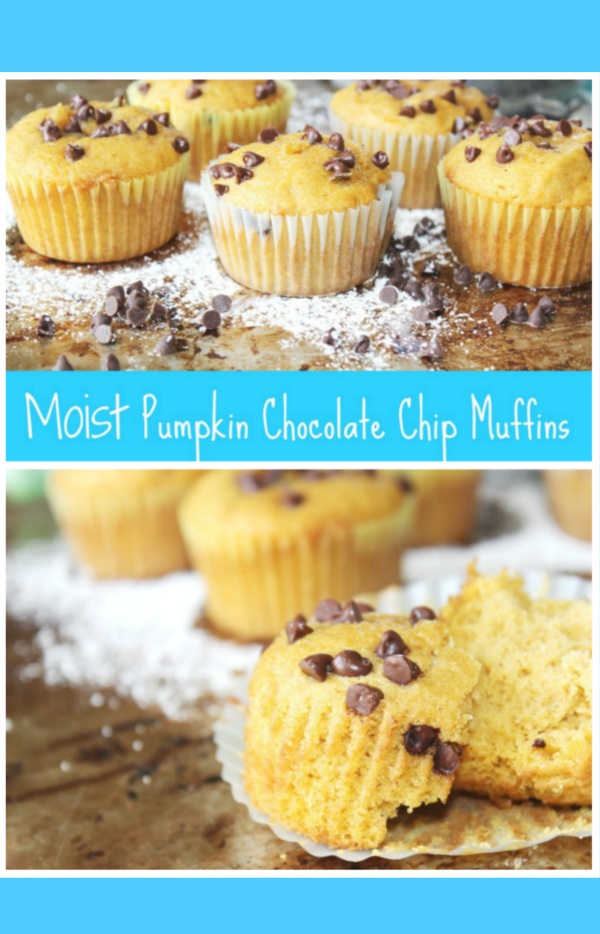 See, a pretty basic and simple pumpkin muffin recipe that is quick to whip up! You can use cupcake liners or go without, I prefer to use them but it is all about your preference!