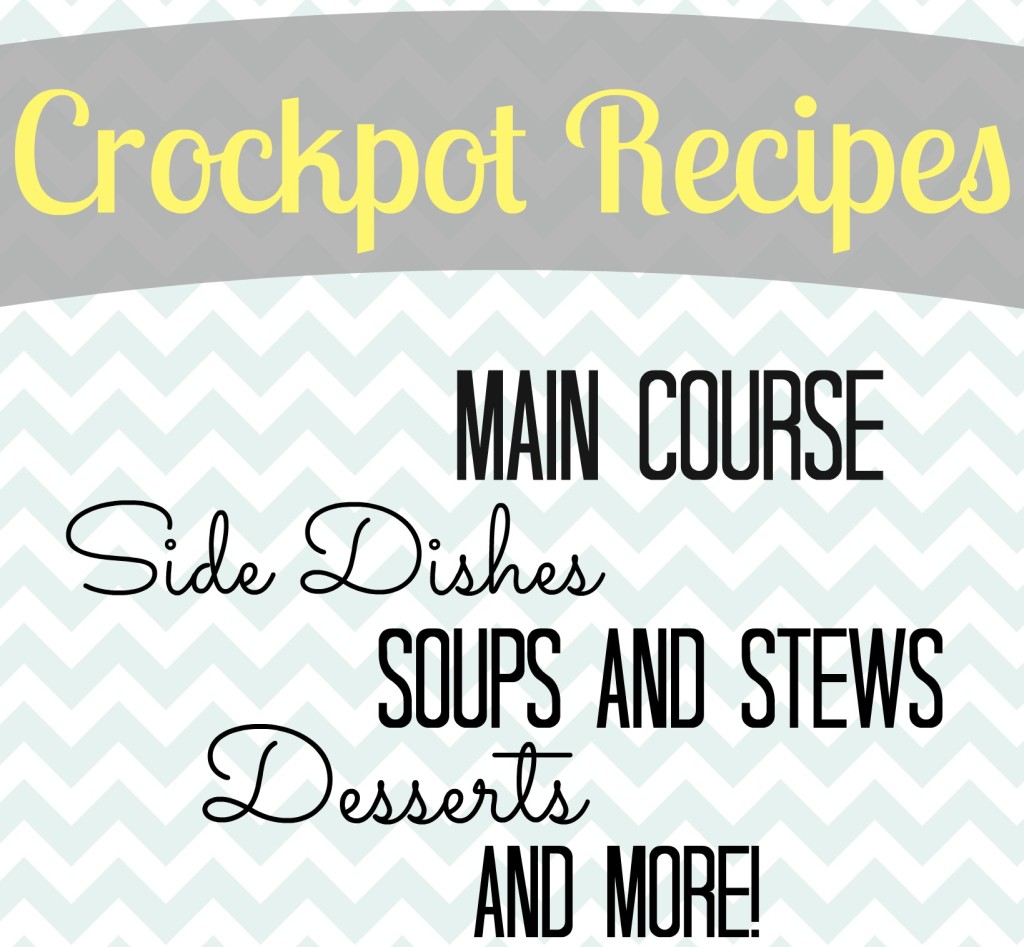 I am a huge fan of crockpot cooking! You can toss in the ingredients in the morning, turn it on, and when you get home in evening supper is ready!! Because I love crockpot meals so much, and I know a lot of you do as well, I thought I would compile some recipes for you!! I asked a bunch of my blogging buddies to share their recipes with me so I could make a huge list of crockpot recipes! Now just choose what you want to make from the recipes below :-), might be tough, lots of good ones here!!
Also if you have a crockpot recipe that you would like me to add to the list, just send me an email :-)!
Email: [email protected]
Put in Subject Line: Crockpot Recipe

Chicken and Rice with Parmesan Mushroom Sauce
Chicken Tacos with Peach Salsa 
Chicken Taco Soup (Mom vs The Boys)
Chicken Taco Soup (My Organized Chaos)
Shredded Asian Chicken Over Jasmine Rice
Buffalo Chicken Baked Potatoes
 
Jamaican Beer Braised Pot Roast 
French Dip On Homemade Chebe Buns
 
BBQ Pork Ribs Recipe – That Doesn't used Bottle BBQ Sauce!
Forgot to Defrost? Slow Cooker Country Style BBQ Ribs
Barbecue Pulled Pork with Beer
 
 Chili Recipe with Peeled Tuttorosso Tomatoes 
Chili with Pork Sausage and Turkey
 
1 Hour + 1 Mess = 5 Crock Pot Meals!
16 meals with fresh ingredients in about an hour!
 
Pistachio Ravioli with Salted Caramel
Apple, Brown Sugar, Cinnamon Oatmeal
If you have a blog and want your crockpot recipe to be added to the list just email me!!
My email is: [email protected] and put Crockpot Recipe in the subject line of the email!!!