The Leatherman multi-tool is perfect for fishing, hunting, camping and other activities for outdoor enthusiasts. Versatility is key!

As the weather cools down for fall, many people start spending more time at home. But not my husband – he actually heads outside even more than usual…after all, it's hunting and fishing season! Early fall is his favorite time to take the canoe out fishing, and later in the fall he sometimes takes a hunting trip or two.
My husband swears by his Leatherman multi-tool to help him with various tasks while he's fishing and hunting. Leatherman is the world's largest manufacturer of high-quality multi-tools. Most of Leatherman multi-tools are built around a pair of pliers, with additional tools stored in the handles, including knives (straight and serrated blades), screwdrivers (flat, Phillips), saws, wire cutters and strippers, electrical crimper, bottle opener and can opener.
Leatherman offers a 25-year limited warranty on knives and multi-tools, and you'll get free shipping on orders of $75 or more. These are perfect for outdoor enthusiasts like my husband, but you can also use them around the home or workplace.
Leatherman has a wide variety of products available including not only multi-tools, but also wearables, knives, pocket tools, and accessories. If you're wondering which tool to buy, their Tool Finder guides you through the process of selecting the right tool for yourself or for someone else.
Here's a sampling of some other popular Leatherman products that are currently available: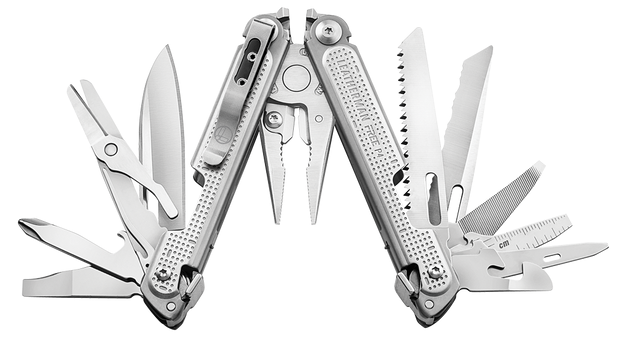 A more robust version of the P2, the P4 also includes a saw and 420HC serrated knife so you're prepared for every job. Even with 21 tools, it weighs in at a barely-there 8.6 ounces and has a closed length of just 4.25 inches, so it's just as comfortable in your pocket as on your belt.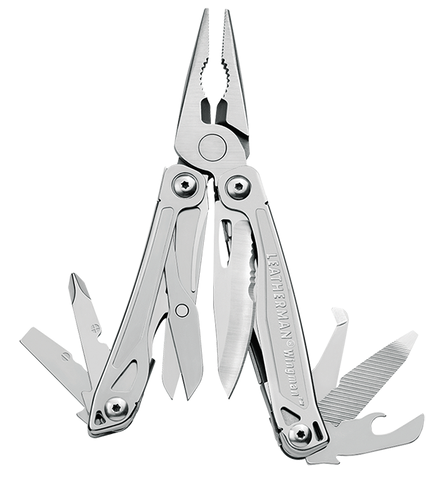 Leatherman Wingman® Multi-Tool
The Leatherman Wingman is just that: your go-to tool for projects around the house, on the job, or at the campsite. A great, lightweight, pocket-sized, stainless steel tool; the Wingman features an outside-accessible, one-hand opening blade and redesigned spring-action jaws. With plenty of handy tools, and backed by a team of designers, assemblers, and manufacturing crew from Portland, Oregon, this is one amazing value.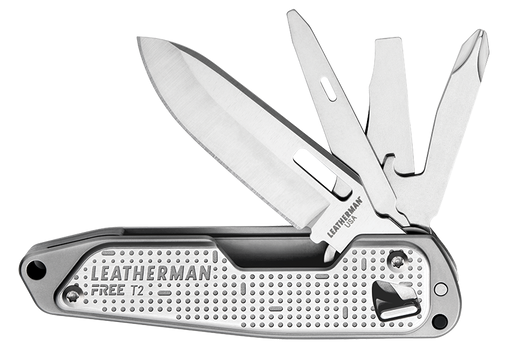 The most compact offering in the FREE™ family, the T2 is small but mighty. At just 3.3 ounces, it fits easily in your pocket or purse, but punches well above its weight when it comes to performance. Packing eight total tools and integrated FREE™ technology, the T2 redefines approachability. Compatible pocket clip sold separately.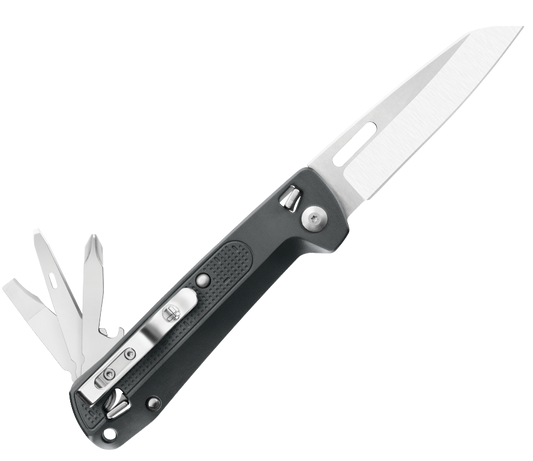 With a 3.3 inch blade and seven additional tools, including a pry tool and Phillips screwdriver, the K2 is multipurpose redefined. Each implement is housed on the outside of an ergonomically refined aluminum body for easy access, so you're never left fumbling in a pinch.
Be sure to browse the Sale section for limited-time savings on best-selling and highly rated products, as well.