There's a lot of uncertainty going on right now, but one thing is for certain: Father's Day will be here at the beginning of June, so it's time to start thinking about gifts for Dad, Grandpa and Husband!
One gift that is certain to please any of them is a Leatherman Multi Tool. And there are a bunch of options to choose from!
Guys of any type love the Leatherman. It makes a great gift for anyone who would like the convenience of an all in one tool or loves to be the person who is prepared in any situation.
To pick out the perfect gift, you can try the Leatherman Gift Center. It helps you choose just the right preset. If you want to give something truly unique, you can make your own and customize a Leatherman by adding art, designs, or messages in the new Leatherman custom shop.
Leatherman has a wide variety of products available including multi-tools (of course), but also wearables, knives, pocket tools, and accessories. They have a very helpful Tool Finder that guides you through the process of selecting the right tool for yourself or for someone else.
Here's a sampling of some other popular Leatherman products that are currently available: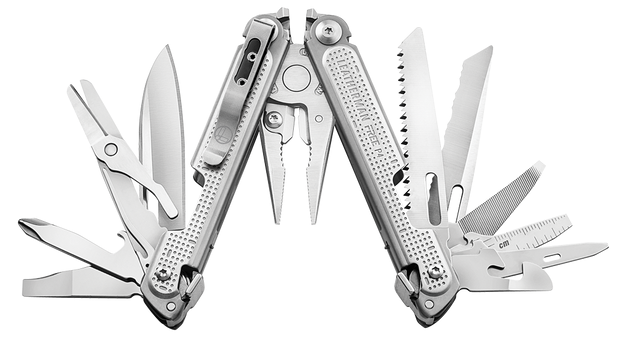 A more robust version of the P2, the P4 also includes a saw and 420HC serrated knife so you're prepared for every job. Even with 21 tools, it weighs in at a barely-there 8.6 ounces and has a closed length of just 4.25 inches, so it's just as comfortable in your pocket as on your belt.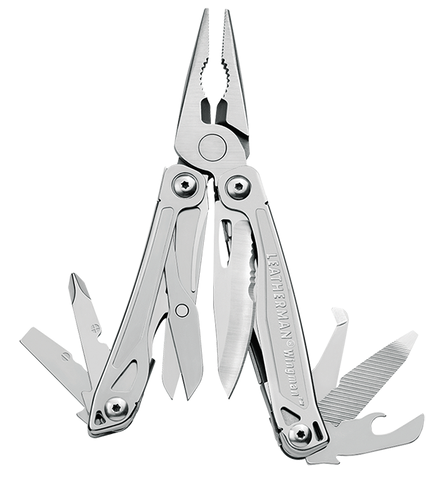 The Leatherman Wingman is just that: your go-to tool for projects around the house, on the job, or at the campsite. A great, lightweight, pocket-sized, stainless steel tool; the Wingman features an outside-accessible, one-hand opening blade and redesigned spring-action jaws. With plenty of handy tools, and backed by a team of designers, assemblers, and manufacturing crew from Portland, Oregon, this is one amazing value.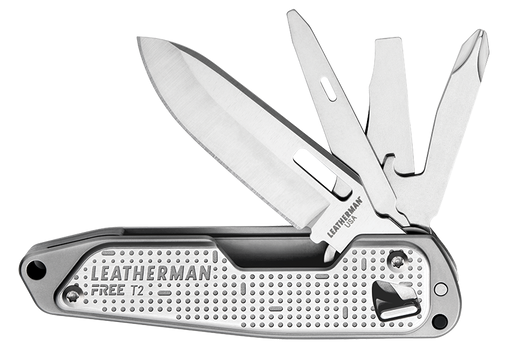 The most compact offering in the FREE™ family, the T2 is small but mighty. At just 3.3 ounces, it fits easily in your pocket or purse, but punches well above its weight when it comes to performance. Packing eight total tools and integrated FREE™ technology, the T2 redefines approachability. Compatible pocket clip sold separately.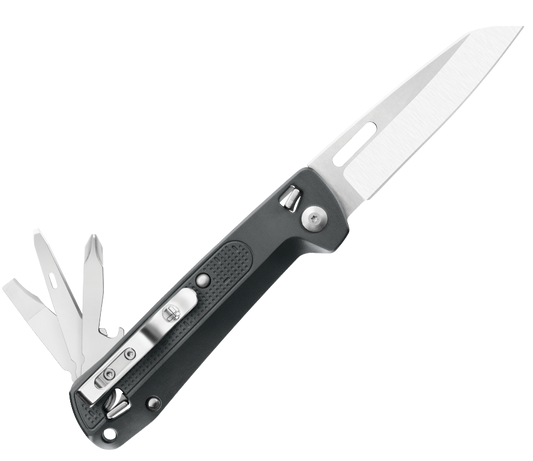 With a 3.3 inch blade and seven additional tools, including a pry tool and Phillips screwdriver, the K2 is multipurpose redefined. Each implement is housed on the outside of an ergonomically refined aluminum body for easy access, so you're never left fumbling in a pinch.
Be sure to browse the Sale section for limited-time savings on best-selling and highly rated products, as well.