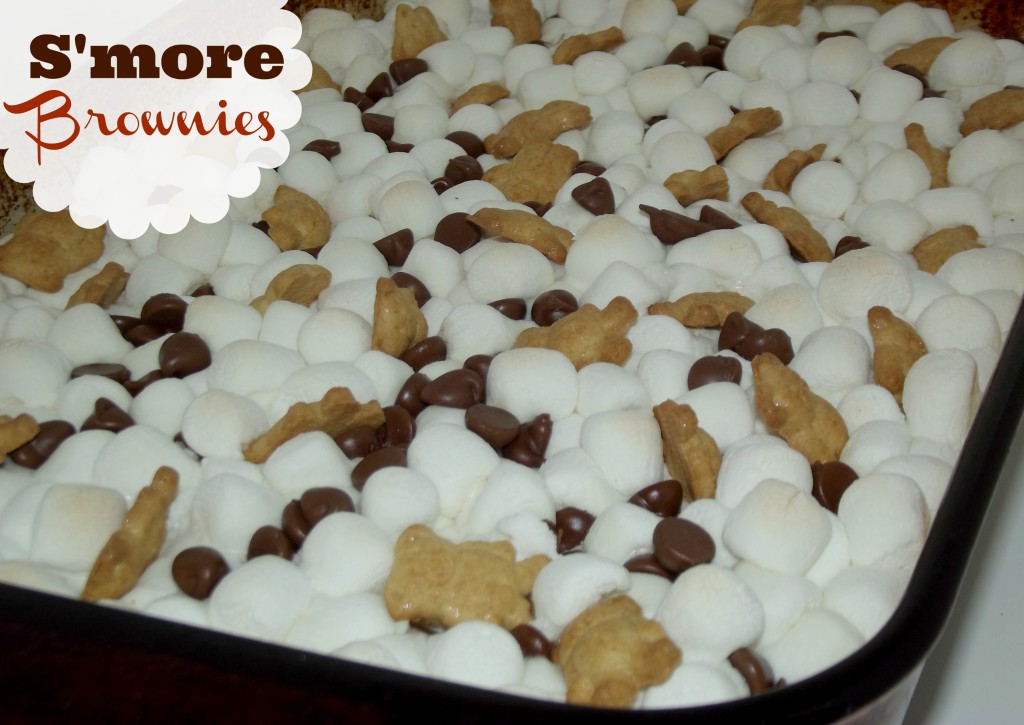 I have such a soft spot for chocolate and sweets. One thing that I am always up for is S'mores! So I decided to venture out and create a new fabulous treat that you can make anytime of year!! It has been snowing and super cold here in Kansas, and I felt like S'mores so I decided to make S'more Brownies and top it with marshmallows, chocolate chips, and of course Teddy Grahams!
They turned out amazingly and Adam agreed! This is one dessert that turned out to be a huge hit in our house!! The ooey gooey marshmallows with a bit of crunch from the teddy grahams is a perfect pair with rich fudge brownies!!! Beware though, they are extremely addictive and hard to eat just one brownie!! 
The key to these bad boys is to make sure to pull the brownies out about 10 minutes before they are done cooking and top with the chocolate chips and marshmallows, then pop back in the oven to finish baking! As soon as they are done you will want to put some teddy grahams on top to finish the S'more Brownie creation!! Serve warm or cold, either way they are pure bliss!!
Easy Smores Brownie Recipe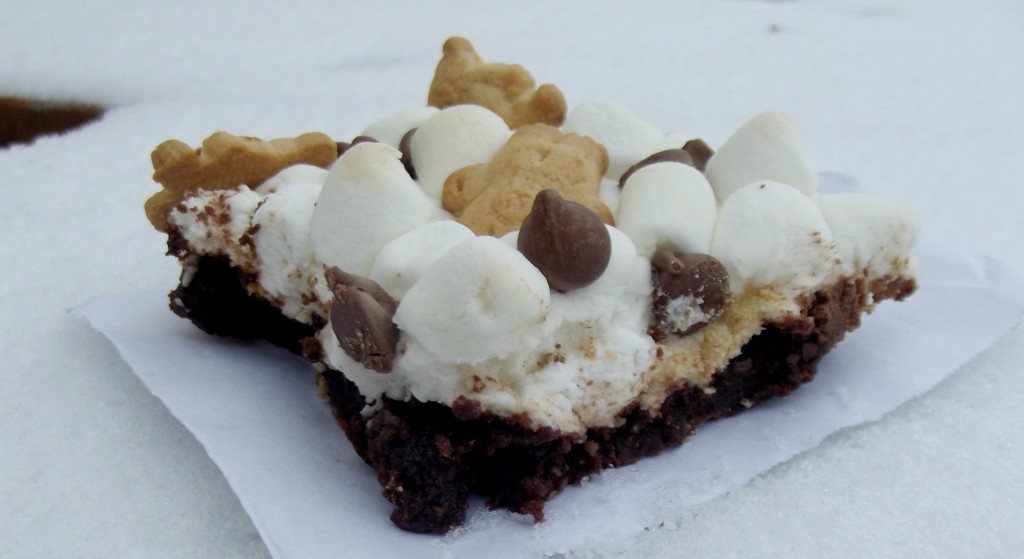 Ingredients
1 boxed brownie mix (I used the Fudge brownie style)
1 bag of mini marshmallows
1 1/2 cups milk chocolate chips
Instructions
You will want to prepare your brownies according to the instructions on the back of the box.
When they have about 10 minutes left of baking time, pull out and top with the bag of marshmallows and chocolate chips. Just spread evenly over the brownies.
Put back in the oven and finish your baking time.
Once the brownies are done take them out, and place some Teddy Grahams over the top of the marshmallows and chips. I just stuck them in randomly.
Serve warm or room temperature! Make sure to cover them to keep fresh
____________________________________________________________
As you can see these are super easy to make and any brownie mix will do!! I think the Teddy Grahams add a fun look to them but, you are welcome to use regular graham crackers as well, they would work just as good! This easy treat will be a crowd pleaser for sure!