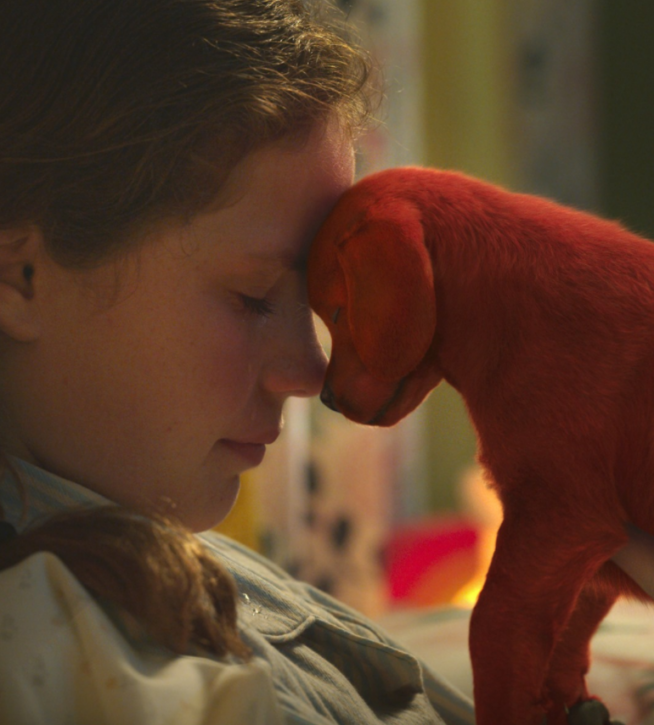 It's time to welcome a certain big red dog back into your hearts and your homes! CLIFFORD THE BIG RED DOG will be available in theaters and streaming on Paramount+ starting Wednesday, November 10!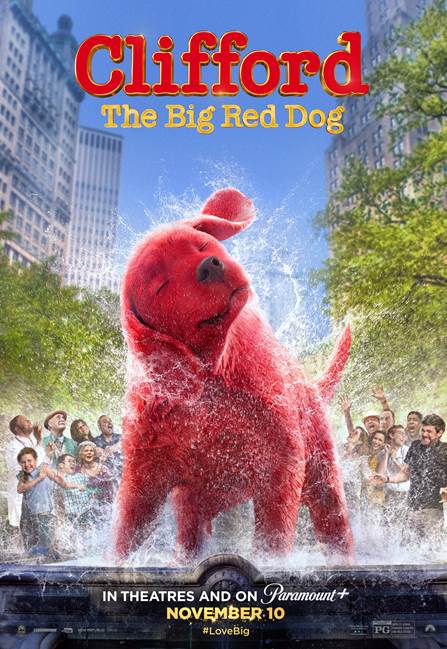 In this brand new movie, our favorite colossal crimson canine goes on an adventure in New York City with the beloved Emily Elizabeth as well as her fun uncle.
About the Clifford the Big Red Dog Movie:
When middle-schooler Emily Elizabeth (Darby Camp) meets a magical animal rescuer (John Cleese) who gifts her a little, red puppy, she never anticipated waking up to find a giant 10 foot hound (voiced by David Alan Grier) in her NYC apartment. While her mom is away for business, Emily + her fun Uncle Casey (Jack Whitehall) set out on an adventure to take a bite out of the Big Apple. Based on the beloved Scholastic book character, Clifford will teach the world how to love big!
Printable Clifford the Big Red Dog Activity Sheets:
To celebrate the movie, we have some fun and free printable Clifford the Big Red Dog Activity Sheets. There are seven pages in total including activities to share how you're a helper, draw Mr. Bridwell's Animal Rescue Tent, write a movie review and more!
Paramount+ Free Trial Offer:
Right now you can try Paramount+ for FREE for 7 days! Sign up here to watch not only Clifford the Big Red Dog for free, but lots of other family friendly movies and TV shows too!
Enter below for a chance to win a fun Clifford prize pack, perfect to play with (and cuddle the plush) while watching on Paramount+
Reader Giveaway: One lucky Chic 'n Savvy reader will receive a Clifford Prize Pack including a Clifford plush, pencils, dog treats, tote bags and dog bags.
To enter, complete the entry form below by 11:59 pm ET on 11/20/21. Good luck!
Clifford the Big Red Dog Giveaway