So I bought a can of cherry pie filling the other day when I was out shopping. I kept looking at it thinking what I could make with it that would be mighty tasty…
I love cherries and I love the pie filling I think I could just eat it with a spoon it is SO good ;-)! Sometimes I just get tired of the regular breakfast items like cereal, eggs, etc.  Adam was feeling the same ways as me, so I thought I better get on searching for something different!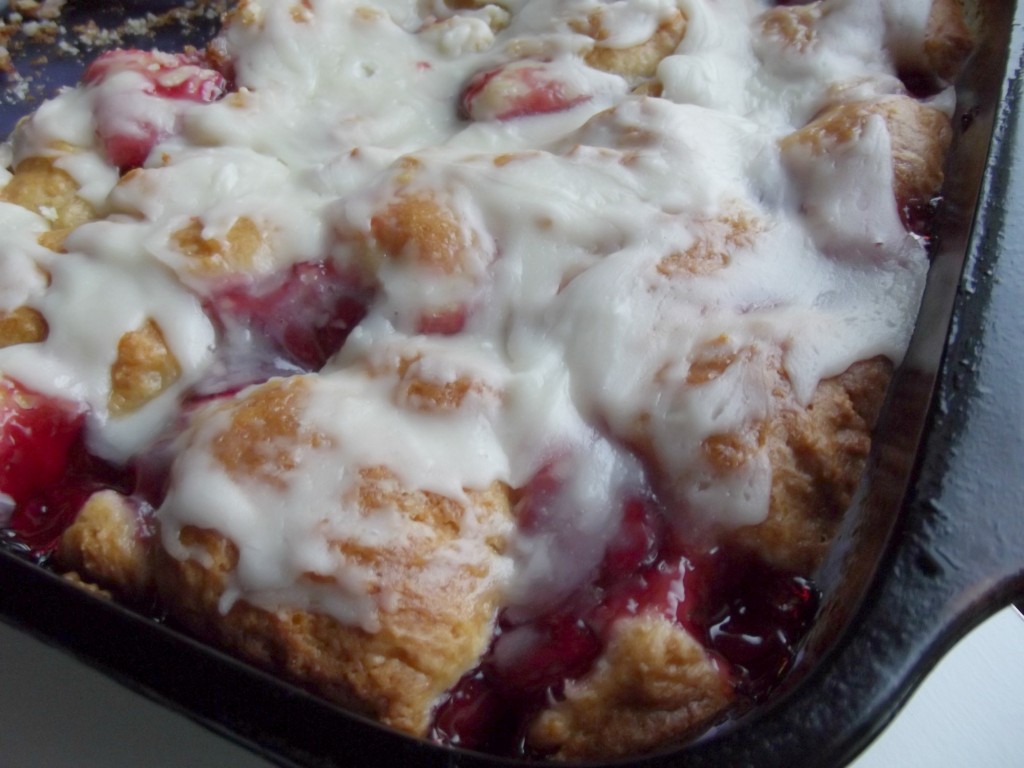 I found a recipe for a Cherry Coffee Cake using Bisquick. I haven't cooked with Bisquick a ton I normally go for flour mixture but I thought ehh why not give it a go! Something new and I am always up for trying new recipes!
I thought this new recipe turned out really good. I did over-cook it a little bit so next time I will need to cook it less!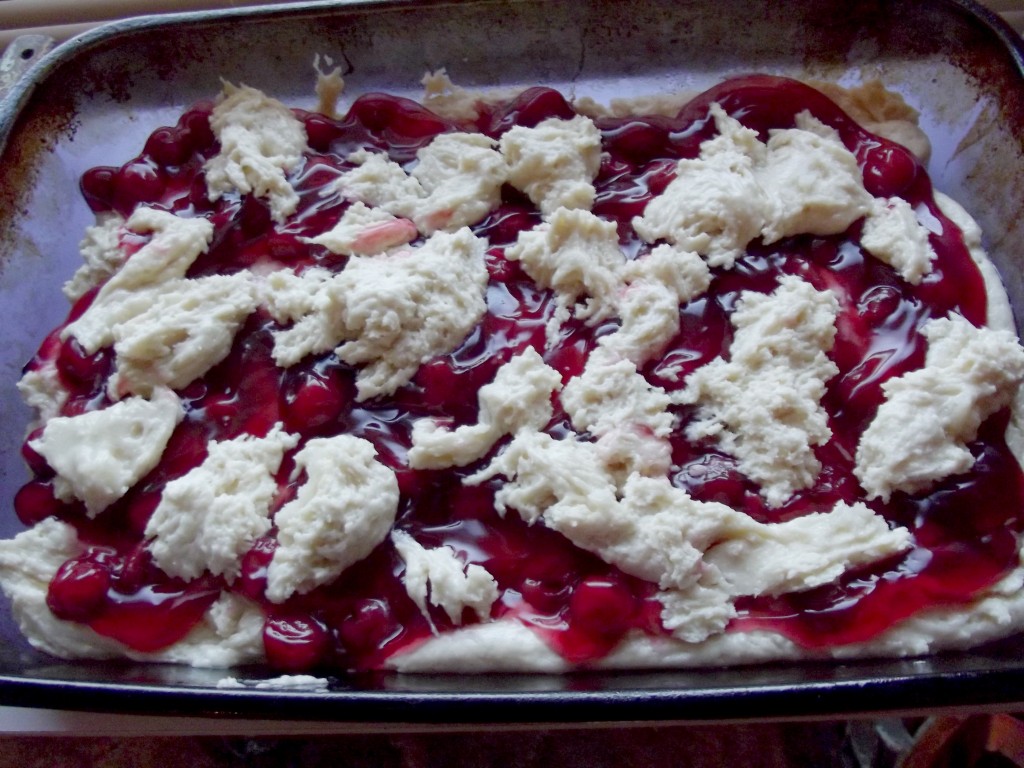 I thought this recipe was pretty easy to whip up and doesn't take a ton of ingredients!! So if this looks good to you, make sure to give it a try and let me know how you like it. It makes for a great breakfast :-)!
Comstock Cherry Pie Filling

Betty Crocker Bisquick

Cherry Coffee Cake Using Bisquick Recipe
Cherry Coffee Cake Using Bisquick Recipe
Cake Ingredients:
Glaze Ingredients:
1 cup powdered sugar
1-2 tbs milk
depending on consistency you want will be how much milk you add to it.
Instructions
Heat oven to 350 degree's. In a bowl or KitchenAid you will mix all cake ingredients except the Cherry Pie Filling and Icing Ingredients till well mixed.
Once all items are mixed you will pour 2/3 of the mixture into a your pan. I used a cake pan that was greased.
Next pour the can of cherry pie filling over the whole mixture. Then take the remaining dough mix and drop it all over the cake. I posted a picture above so you can see what it will look like.
Bake 25-30 minutes or until the cake is golden brown and dough is cooked through. Depending on pan you use and your location cooking time could vary!
Next mix up the glaze ingredients in a separate bowl! Once your cake is done you will pour over the cake once it comes out. Do it while it is hot so it can melt into the cake. Cover and serve cold or hot.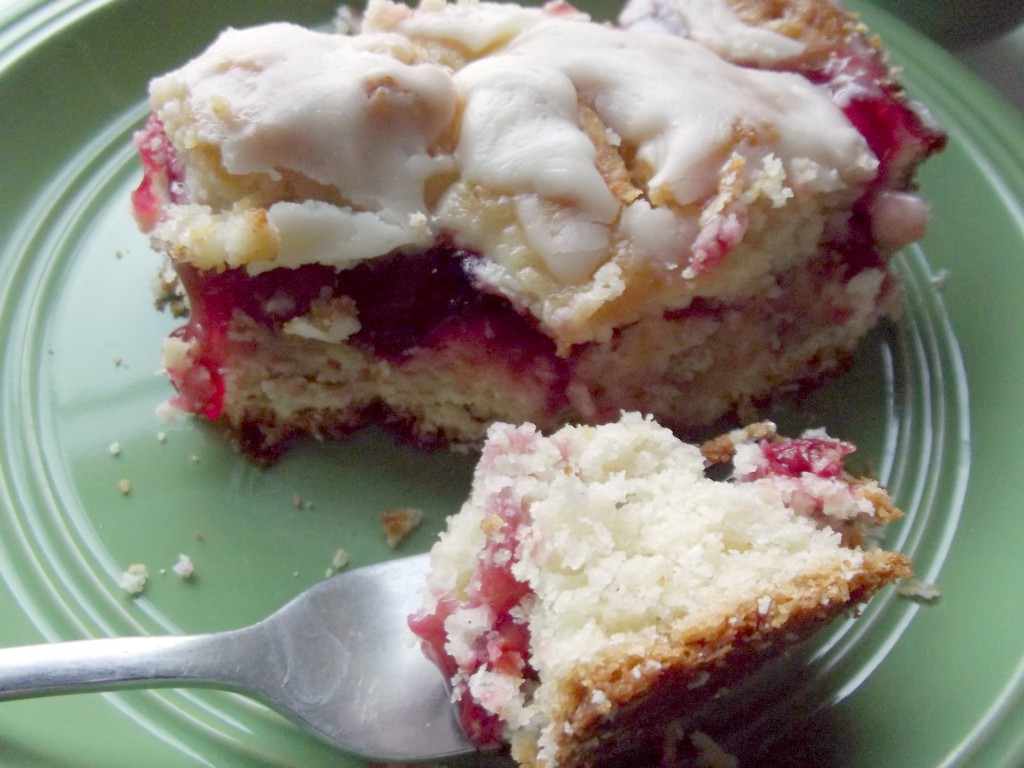 Pretty yummy and I will have to keep this on hand in case I decide to make this in the future, which I am sure I will :-)! Adam really liked it as well. I made this later last night to have for breakfast. I ended up putting mine in the microwave for a few seconds to warm it up.. perfection!!