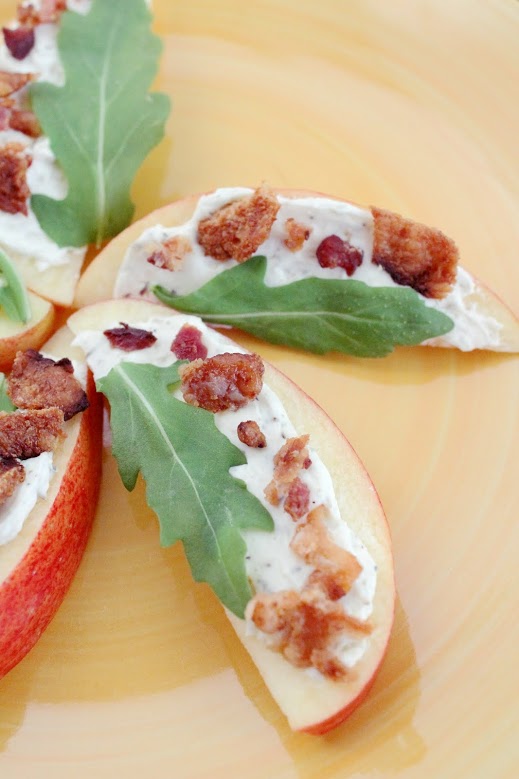 Looking for a tasty snack that is packed full of flavor!! These are really easy to whip up, and don't take too many ingredients! These make great appetizers for parties and with the holidays here, it is great to take for parties! The crowd will go crazy over these tasty bites! So, let's get to what you will need to make these Apple Bacon Arugula Bites!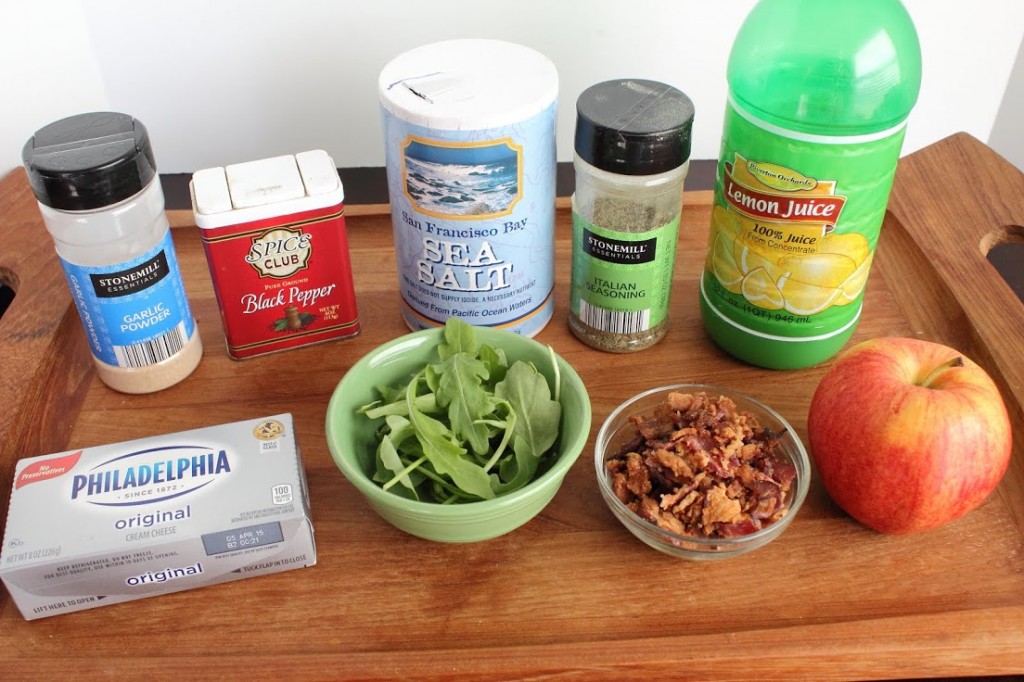 Ingredients
1 large Apple, sliced 1 Tbsp. Lemon Juice 2 Cups water 8 oz. Cream Cheese ½ teas. Garlic Powder ½ teas. Salt ½ teas. Pepper 1 teas. Italian Seasoning. 2-3 Bacon slices, cooked and crumbled Baby Arugula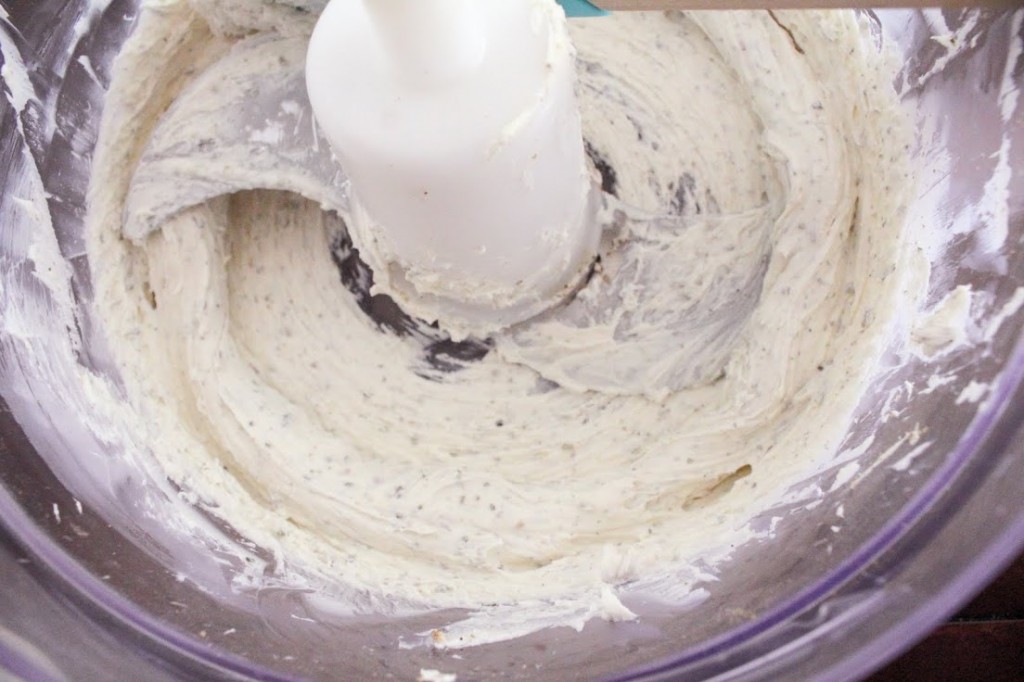 Instructions
Core and Slice apple into 16-20 slices and add to a bowl with the Lemon juice and water, set aside. In food processor combine Cream Cheese, Garlic Powder, Salt, Pepper and Italian seasoning running about 30 seconds and scraping down with a spatula and repeat two more times. Remove Apple slices from Lemon water and pat dry. Spread enough Cream cheese mixture on slice to almost cover the whole slice. Place a small leaf of Arugula on the lower half of the Apple slice and Bacon crumbles on the other half. Repeat with remaining slices. Serve or refrigerate in airtight container until serving.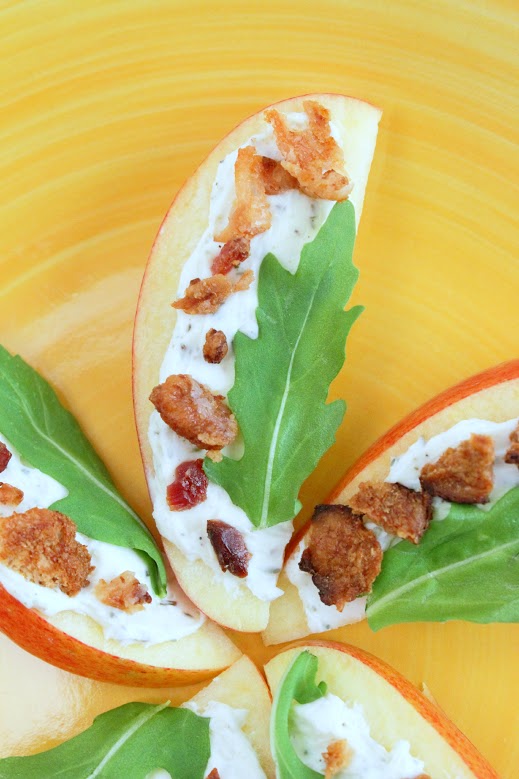 If you make these I hope you enjoy them! They are so quick to whip up, and they look so fancy! The lemon water will help keep the apples from turning brown, if you didn't know. If you don't want to do that, you can also try like Sprite or 7Up, it does the same thing. Enjoy!
What kind of appetizers do you like to take to parties and events?