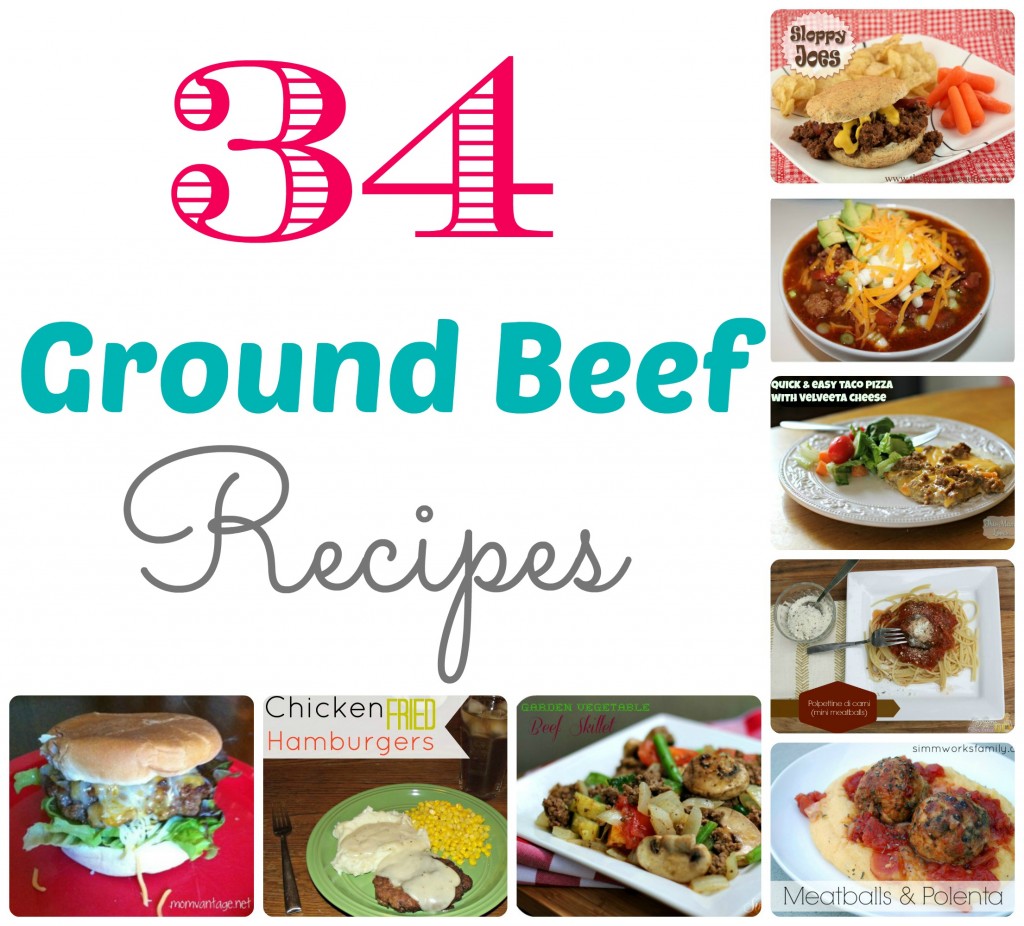 If you are wondering what to make tonight, or looking for new recipes to try out .. .. you have come to the right place!! I have gathered some great Ground Beef recipes from various blogs around the web and compiled them below! So if you have some ground beef and are unsure what to do with it, than check out the recipes below and hopefully you will find one that calls out to you

!! I know I will be trying out some new recipes from the list below, lots of yummy looking dinner creations!  Some of the recipes are similar but they are a bit different, so you can choose which one you want to make

!
 Spinach and Beef Stuffed Shells
Chili Cheese Smothered Cauli Tots
Homemade Beef and Veggie Hot Pockets 
Slow Cooker Healthy Stuffed Green Peppers 
Twice Baked Potato and Ground Beef Pie 
Beef in Stout with Herb Dumplings 
Taco Pizza with Velveeta Cheese
Healthier Homemade Hamburger Helper 
Mini Meatballs Polpettine di Carne
If you were not hungry before, you might be now

!!! I get in ruts from time to time on what to cook, so I thought I would share some Inspiration in case you were trying to decide what to make for your next meal!!
This post may contain an affiliate link. Please see my
Disclosure Page
for More Information.