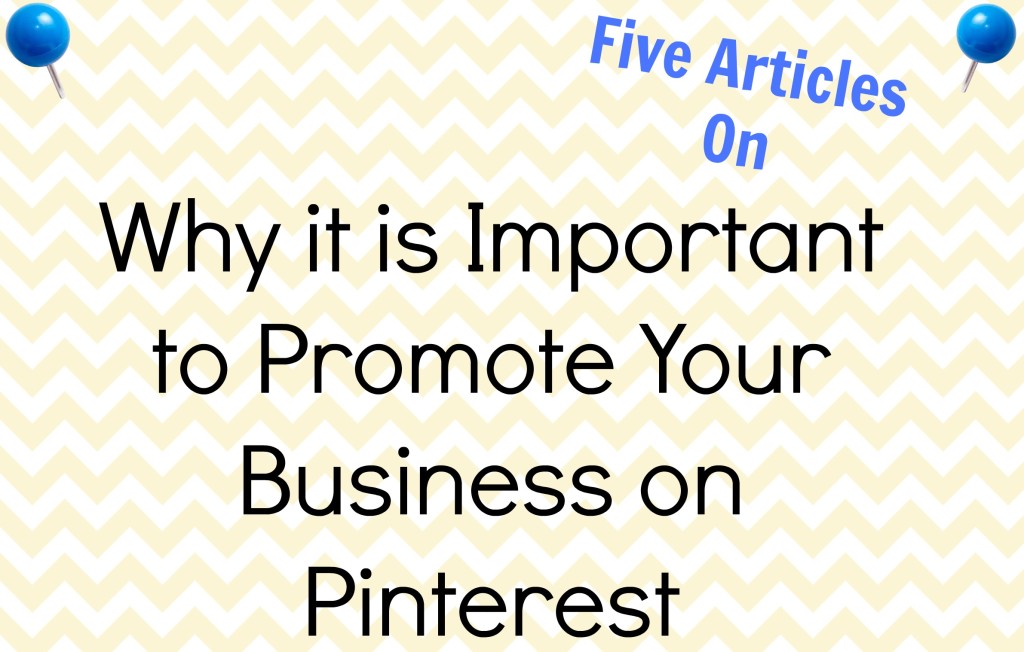 Pinterest is really moving by leaps and bounds in the Social Media world. It is surpasses Twitter and Facebook, and I even find myself searching around on Pinterest at least a few times a day. It really consumes me and before I know it, an hour or so has went by! Ha!! I hope I am not the only one that suffers from the Pinterest Addiction!
As a blogger we know that pinning links to our site is a great way to gain exposure to our blog. Creating masterpiece recipes, DIY crafts, sharing tips is a great way to get our sites out there. So here are 5 great articles that tell you why it is so important to promote your business on Pinterest!  I found each one of these very useful and hope you do the same!!
How to Track Your Website's Content on Pinterest – love this, I made sure to mark this down so I can see who is pinning what and when ;-)!!
Pinterest Business Accounts: The Definitive Guide to Getting Started – shares the differences between the accounts and will make it easy to decide what you should choose for yourself personally!!
4 Ways to Use Pinterest to Rank High in Search Engines – Title here says it all. I think we all need to take some time and read this post!! Very helpful, and who doesn't want to rank high in a search engine?! I know I wouldn't be complaining if I was on the first page!!
5 Reasons to Use Pinterest for Your Business– They share some simple reasons why it is good to use Pinterest to promote your site.
How to Verify Your Website on Pinterest [New Feature] – This is a key way to have more success, and it was pretty easy to do! I had a little trouble at first but then I figured it out!! I am not always the quickest at tech stuff ;-)!
I hope you all can get some good tips and trick and better understand Pinterest and all!! I know I have enjoyed these articles and wanted to share them with you, if you are still looking to grow in your site, and grow in Pinterest! Plus they all have tons of other great post on their websites so make sure to look around too!!