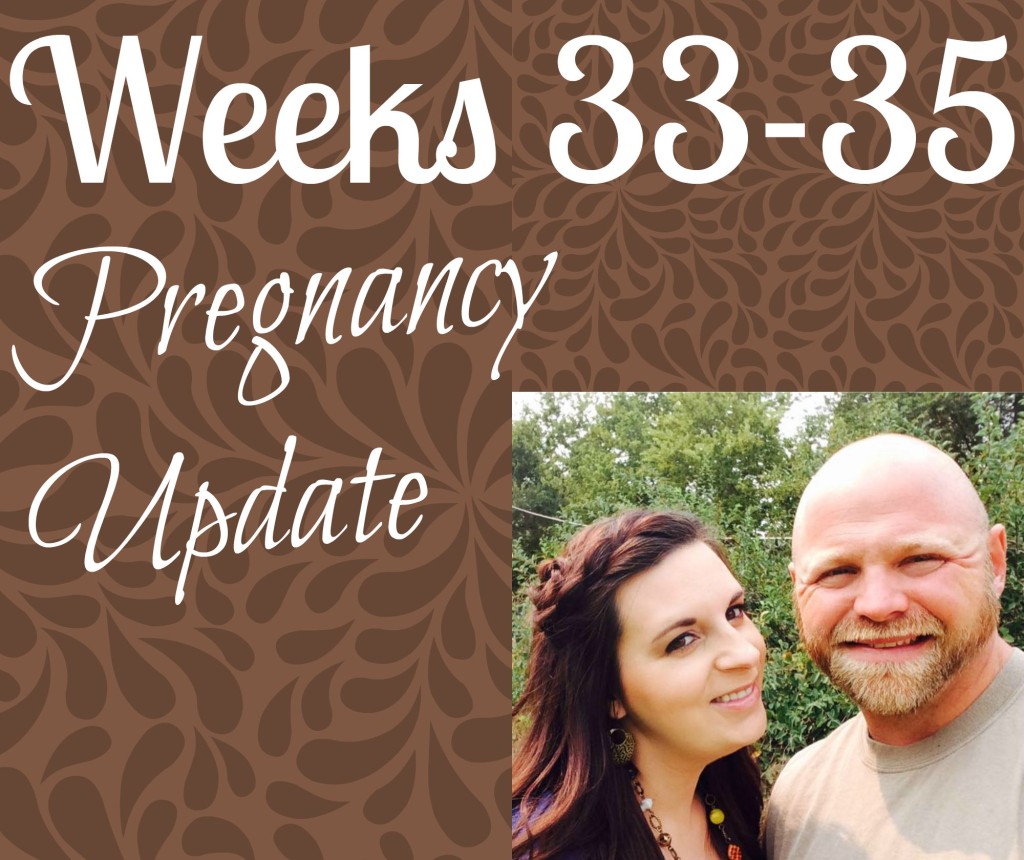 Boy have I missed you all! I missed a few weeks of my pregnancy updates as we moved and didn't have internet! Now that it is back on and running, I thought I would just bundle the past few weeks together for you to get caught up on everything!
I had a doctors appointment earlier this week, and all is looking good still. I will go at the end of the month for my ultrasound to ensure he is still growing properly and everything is looking good. Have the 2-vessel umbilical cord has made it to where I get ultrasounds every 4 weeks to ensure he is doing okay. So far we have had no troubles! I then will have a doctor appointment right after and get checked for the first time to see if I am dilating and do the strep-b test. Not gonna lie, I have heard getting checked can hurt, so I am a bit nervous!
It is just unreal we are so very close the the end of this pregnancy! In a little bit baby Clay will be here, I just can't wait to see what he looks like, and get to cuddle him!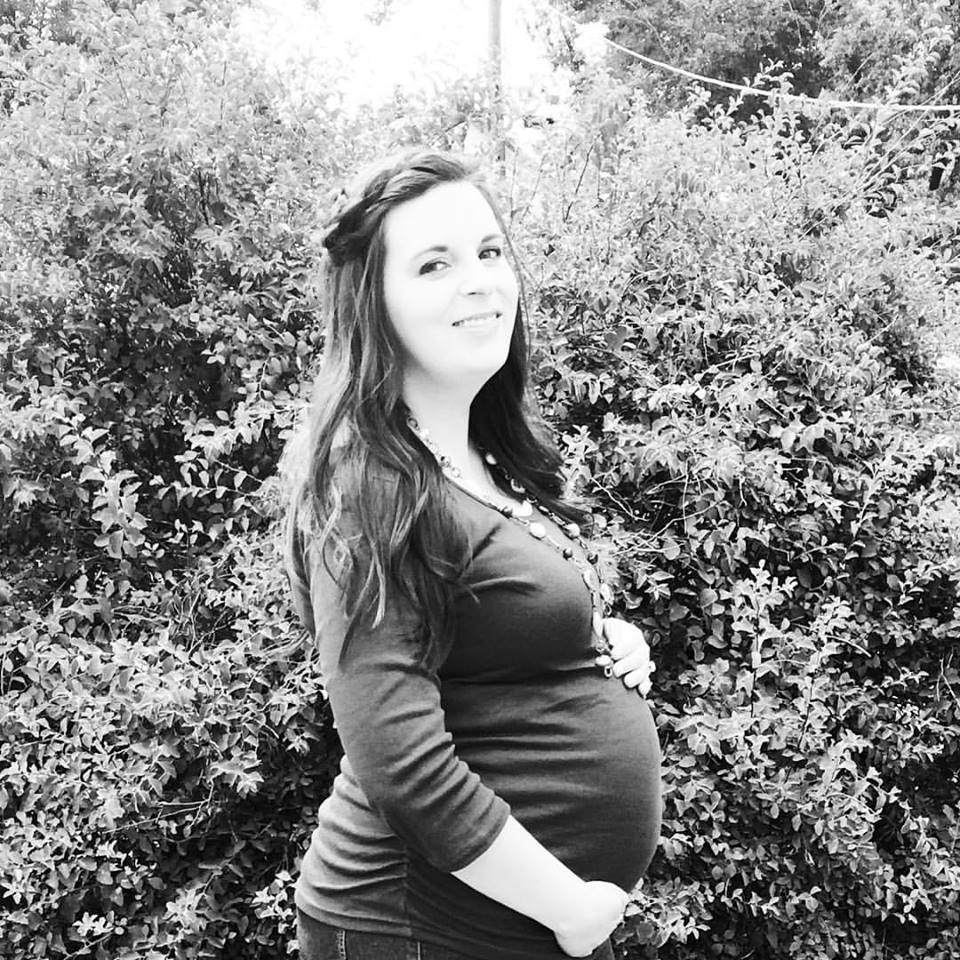 So here is my 33-35 Pregnancy Update, hope you all enjoy!
Size of Baby: Being 35 weeks he is the size of a honeydew melon. Weighs approximately 5.25 lbs. He is growing bigger and bigger each day, and getting ready to come join the world in a few weeks!
Movement: This little guy is so active lately! You can really tell he is growing as his movements are so much stronger. If I have my hand in the right spot when he moves you can almost feel his arm or leg, it is really neat. I love getting to experience him moving around in there, it is like I learn his personality!
Body and Changes: This belly is growing bigger and bigger daily I think! I have noticed I have a bigger appetite lately. I am eating bigger portions and eating often, as I can't quite get rid of the starving feeling! I have been having a lot more braxton hick contractions, they are getting uncomfortable! I also have been having issues with my hip, it just hurts and makes it hard to walk around with ease. I have a waddle, and sometimes the thought of getting up and moving around makes me want to cry! I'm just uncomfortable and low energy.
Sleep: From my last update, I am happy to say I am sleeping a bit better. Some nights I am still up a lot, but other nights I sleep pretty good through the night. Last night was perfect, I only got up once and slept the rest of the night. I won't lie I am still exhausted, and I have started napping here and there to help give me some energy!
Emotions: You never know how I will be! Emotions are like a roller coaster still, up and down. I think with the move and knowing our due date is around the corner I am a bit more on edge hoping to get things ready as I can for when he is here!
Belly Button In or Out: Still in, but super stretched!
Morning Sickness: My morning sickness has for sure come back a bit stronger. It never fully went away but it wasn't as strong as how it was in the beginning and now it is a bit stronger. This morning was a really rough start, but I am feeling a bit better now!
Cravings: KFC chicken with mashed potatoes and green beans, ice cream, fresh fruit, and starting to crave sour stuff again.
What I Miss: Moving around at a normal pace. It takes me forever to do anything, I am just slow from hurting and being uncomfortable!
What I Am Looking Forward To: Meeting Clay! I can't wait to get to meet him and see his sweet face, hear he is perfect and can start our new life as a little family!
Next Doctor Appointment: September 29th.