I received this item as a promotional item. This is not a sponsored review. All opinions are 100% my own.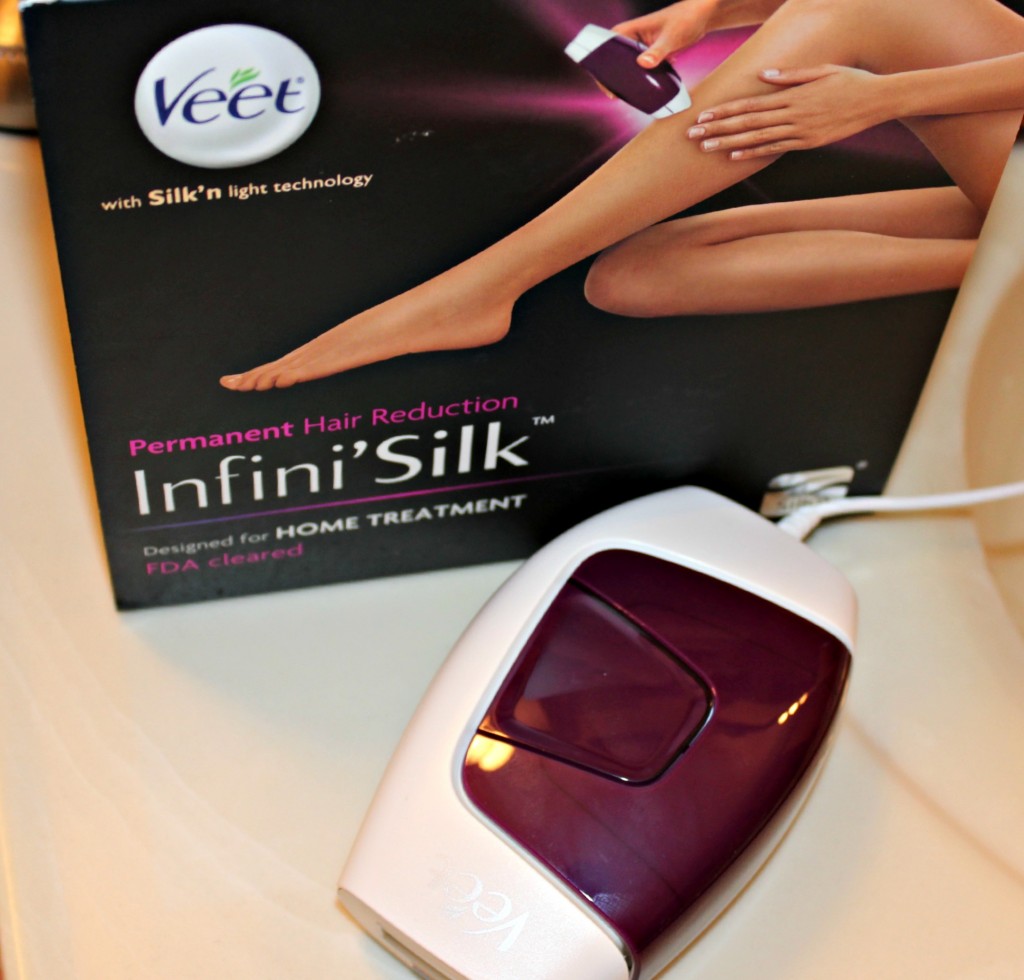 I have been using the Infini' Silk IPL treatment from Veet for awhile now, it is a permanent hair reduction treatment! It is designed for home use, so no more having to go somewhere! This is an FDA cleared device, designed to give you smooth, long lasting, soft skin! It has the same technology as what you would receive in a clinic or salon! The best thing is it is affordable and you own the device so you use when you need it, and don't even have to leave your house! It has an intense pulsed light technology—short pulses of light sent directly into the hair follicle to stop new growth at the root.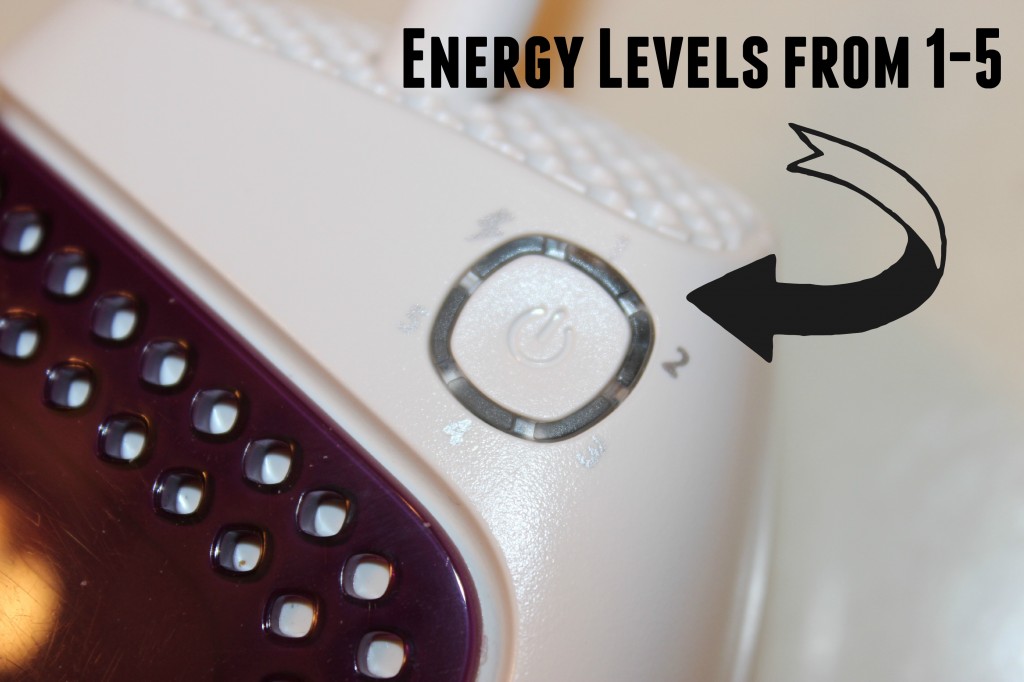 5 Easy Steps: 
1.
Before your session you prep your skin by shaving the unwanted hair! This is important, so you want your skin to be freshly saved. 
2.
Plug in your device and press the central button to turn it on. 
3.
Choose the are you want to start with, and select your desired energy level. They have 5 levels to choose from. It comes with information so you know how to select which level you need for select areas of skin! 
4.
Simply start treating the surface of your skin by pressing the puls trigger and gliding the device across your skin. It will flash automatically every few seconds. 
5.
And your done, so you can sit back and enjoy permanent results in as little as 4-5 treatments!   
Ideal for Full Body Hair Removal: 
Women:
Underarms, arms, stomach, bikini line, and legs. 
Men:
Back and Chest.  
Typical Veet Infini'SilkTM hair removal plan during a full hair growth cycle:
Treatments 1-4 plan 2 weeks apart  Treatments 5-7 plan four weeks apart  Treatments 8+ treat as needed until desired result is achieved  
Depending on color of your hair will depend on your treatment plan.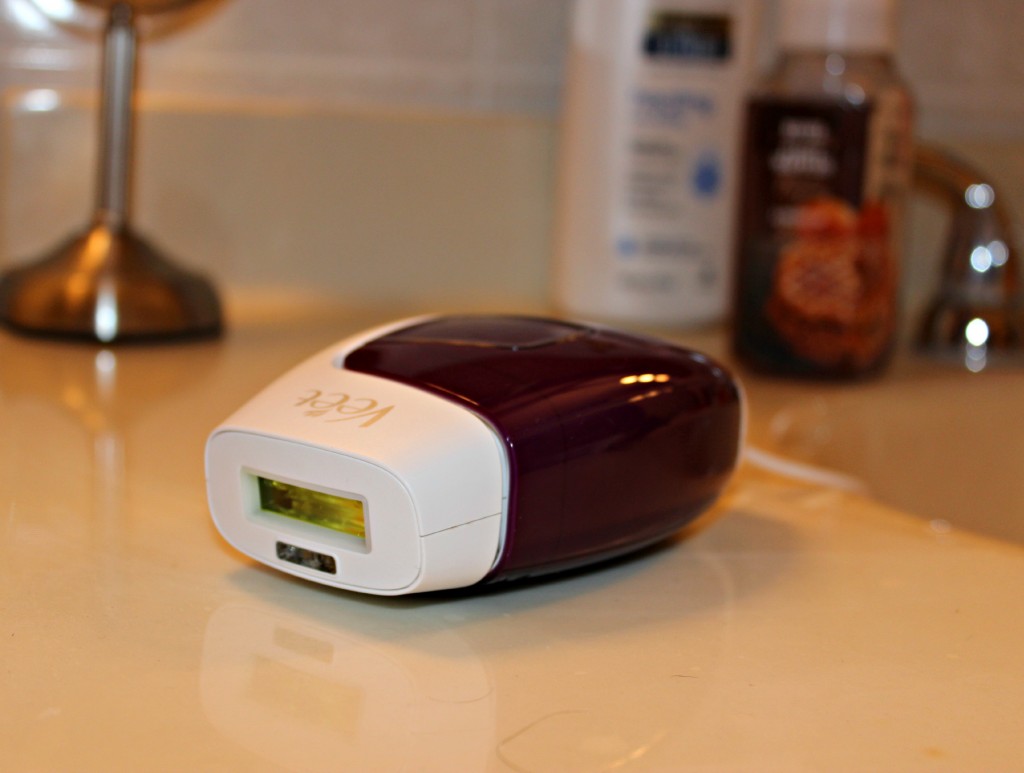 My Thoughts: 
So I have been using this for a little while now and I am impressed. Now first off and let me say I have really dark hair on my legs. I am a brunette, and I have always struggled with dark hair on my legs, I wish it was lighter! When I was asked to try this out, I said yes! I was a little worried it would hurt, because I have heard some people say it can hurt, but so far I haven't noticed much. My skin sometimes gets a little sensitive after but it goes away fairly quick. As for reducing hair I have noticed a change. I tried taking a picture to show you, but you couldn't really see it in the picture. I am going to keep using this and I will do another post with an update! 
I love how this is an affordable option, compared to going to a salon or clinic. Plus I am from a rather small town and I would have to drive around 3 hours to get to a place that offers hair reduction services. So for me, this is something that fits exactly what I need! I know that different hair colors have different results, so I just suggest reading up on it, before you decide to invest. Plus they have a trial you can do, to try it out and see if it fits what you are wanting and works for you!
Shop: 
If you are wanting to get a Veet Infini' Silk, I suggest checking out their website. Learn more and shop today!
Is this a product you would want to try out? Or maybe you have, I would love to hear your thoughts!