What do you do when that blue Valpak envelope arrives in your mailbox? I hope you said "OPEN IT!". I love seeing that envelope in the mail because I know it will be filled with great deals, coupons and offers that will save me MONEY!
But opening your Valpak envelope can reward with more than those money saving offers and coupons. Valpak puts REAL $100 checks inside random envelopes every month to reward people just for opening their Valpak blue envelope to look for savings.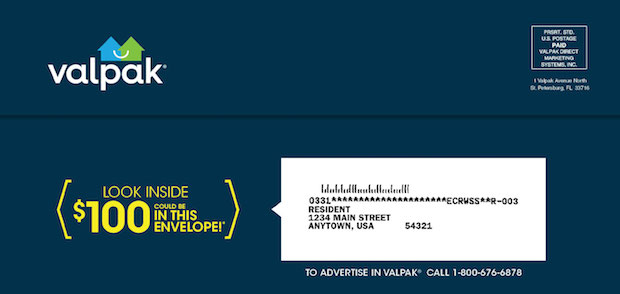 We love this offer because there are no strings attached! If you find a $100 check in your envelope, you just take itk to the bank to cash or deposit (or use your bank's phone app like I do!)
Valpak is now in its 50th year of business, and this is the first year that this awesome program is being run nationwide! Find out more on the Valpak website.