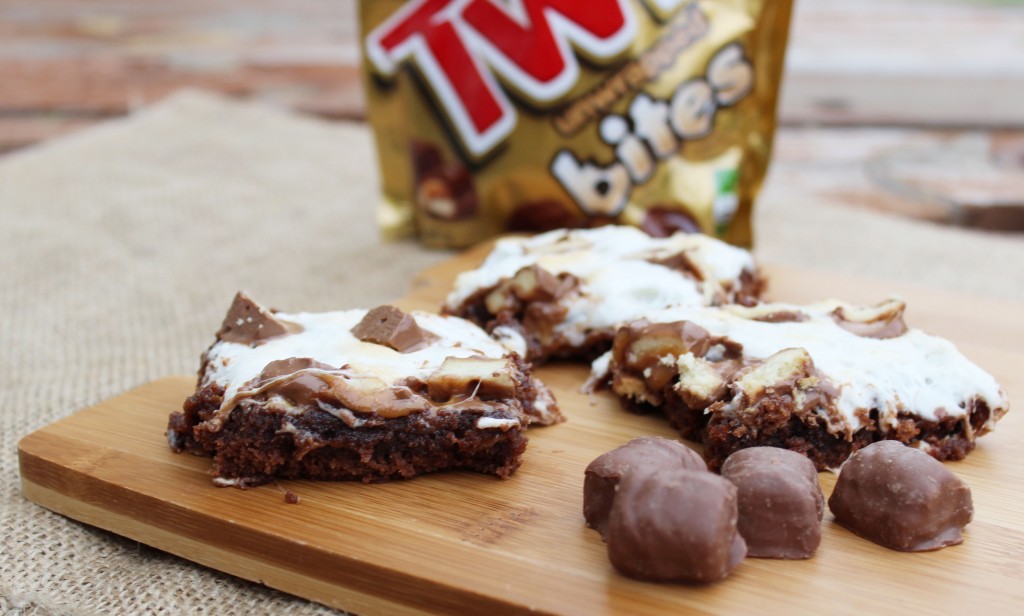 My mother-in-law and I ran to town a few weeks back and I picked up some of the TWIX Bites, and I grabbed a bag of the Milky Way Simply Caramel Bites too! I thought it  would be fun to do a TWIX Bites Stuffed Brownies, with Marshmallow TWIX Topping! These are such an ooey-gooey treat that would be perfect for Father's Day, or any upcoming family gathering! They are a bit messy, I will be the first to say, but they are so delicious, you will want to get your hands dirty for this! I love that these are bite-size, they make perfect for snacking on and baking!!
These brownies are very easy to make. I know not everyone enjoys baking and I wanted a quick and easy recipe that doesn't take much effort!  I used a boxed brownie mix to make it an easy treat to whip up! These are really quick to whip up, and give brownies a whole new light!
Ingredients: 
Boxed Brownie Mix (any one will do) 1 Bag of Mini Marshmallows 1 Bag of TWIX Bites 
How to Make: 
1. First off you will make your brownies as the box says. Once you have the batter mixed well, you will pour half of it into a 9×13 greased pan. Preheat the oven to what it says to on the back of the brownie box.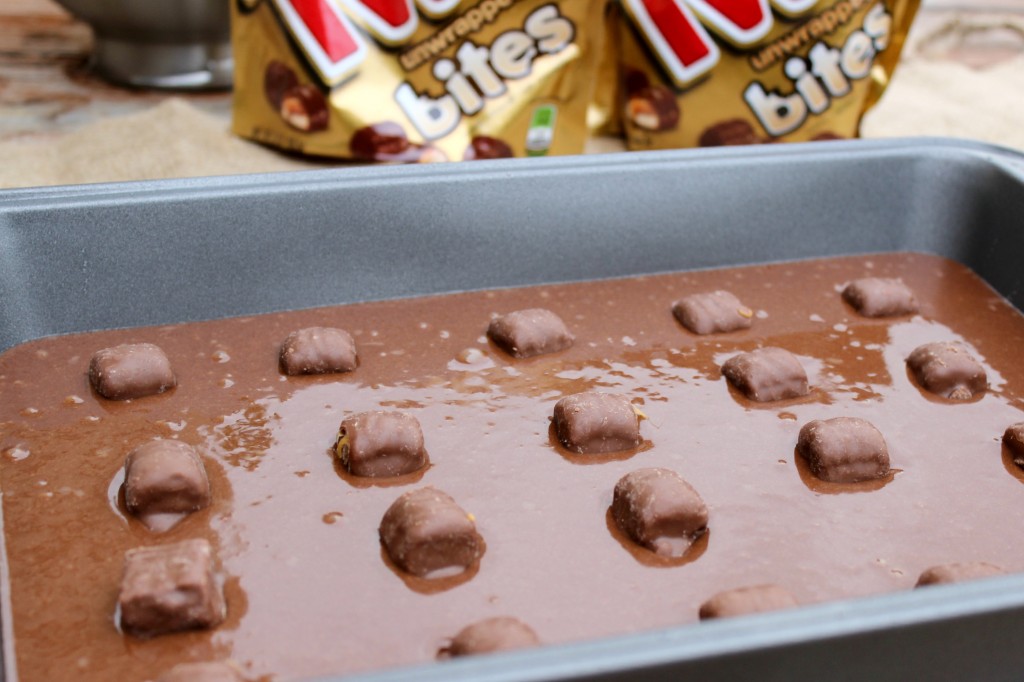 Next you will want to add a few of the bites over the top of the brownie mixture! I spaced mine out, but you are welcome to add as many as you would like!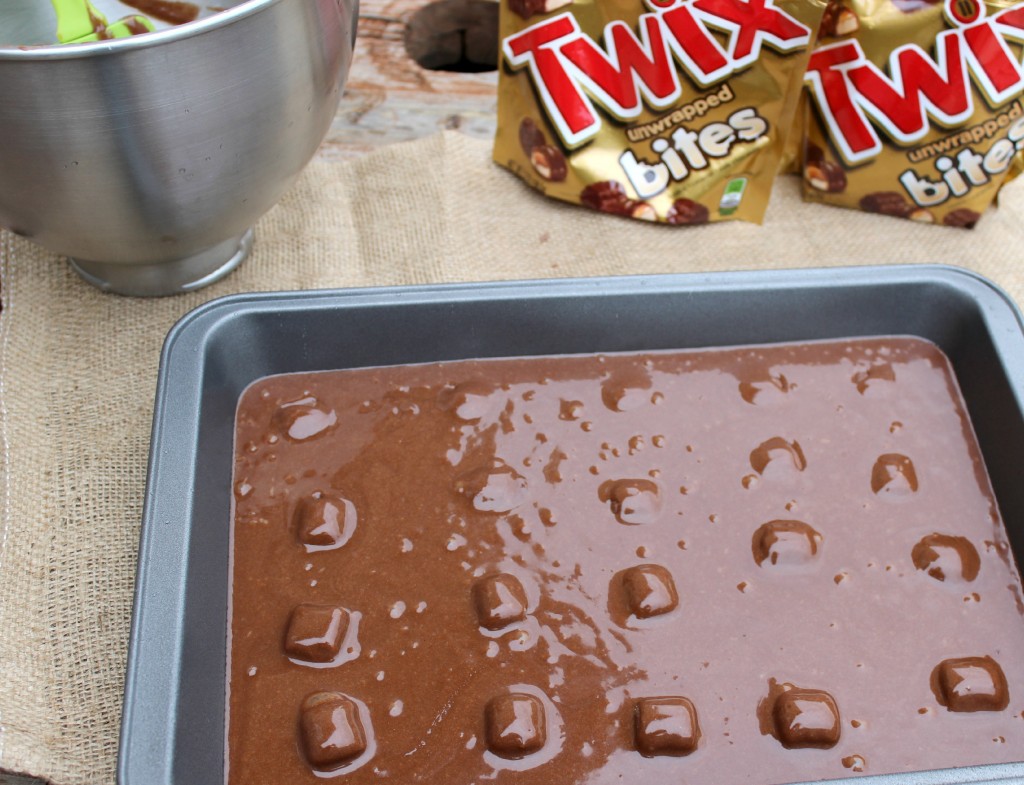 Then you will want to pour the remaining brownie batter over the top of the bites. Then pop these in the oven according to the box. I baked mine for 20 minutes, and then pulled them out to put the marshmallows on. They are undercooked at this point, but they will go back into the oven, rest assured!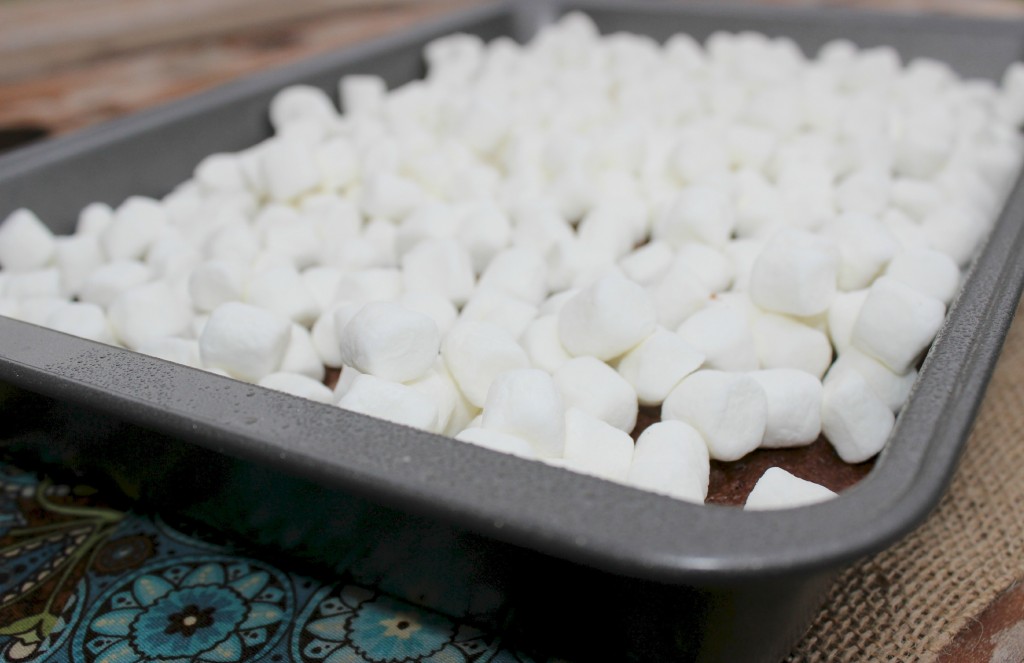 I pulled my brownies out at 20 minutes. I wanted to add the marshmallow on top, and toss back in the oven to finish baking and toast  the marshmallows. That way you will have nice soft brownies and perfect marshmallows on top! I finished baking these for around 5-8 minutes longer. I let the marshmallows get toasty on top!
While they were finishing baking I chopped up some more TWIX Bites to sprinkle on top of the brownie mix, to give it some more personality!! It was hard resisting eating all these bites, they are SO good!!!!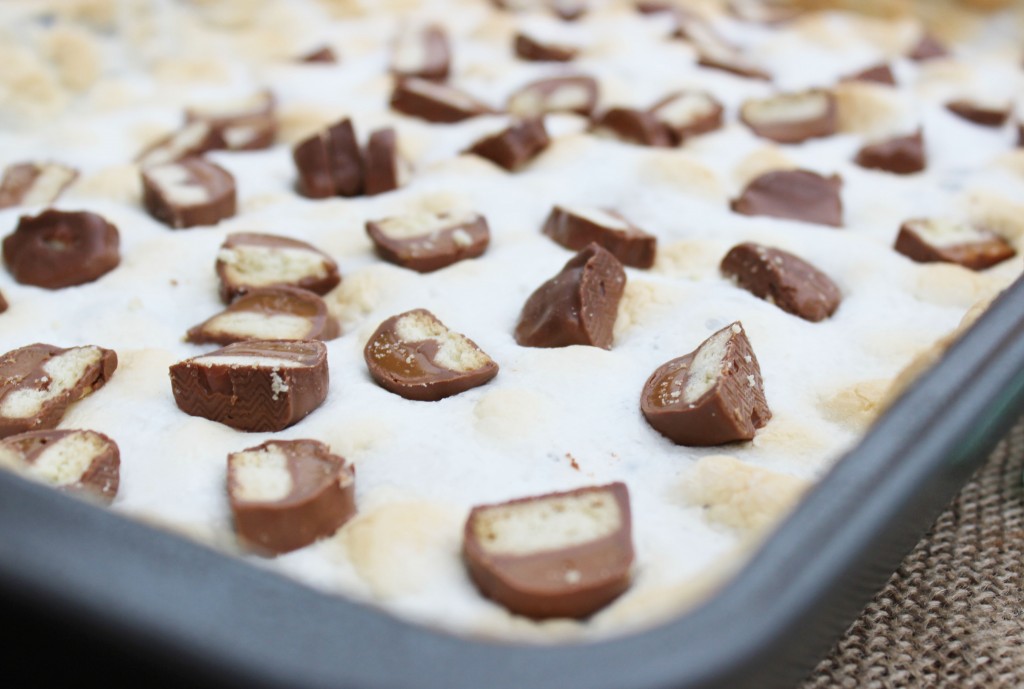 While the brownies are still warm sprinkle some chopped up TWIX Bites over the top of the brownies. You can add as many as you want, I added quite a few! Then serve warm, or allow to cool and then cover them with a lid and serve when you want! The marshmallow topping will get a little crunchy in spots, since you toasted the marshmallows. It is like eating a marshmallow after toasting it on a fire almost!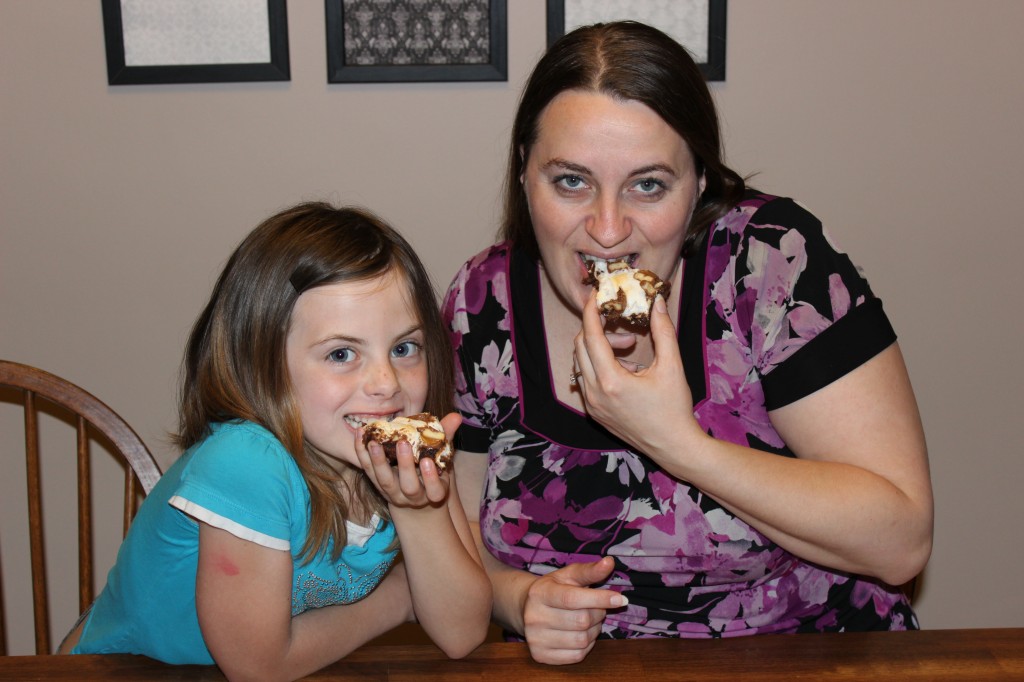 I had my sister and my niece taste test these brownies to see if they were a good treat! It was a winner in their books! They love chocolate just like me, so I thought they would really enjoy these! It was nice getting to spend the morning with them and chit chat, and enjoy a sweet treat!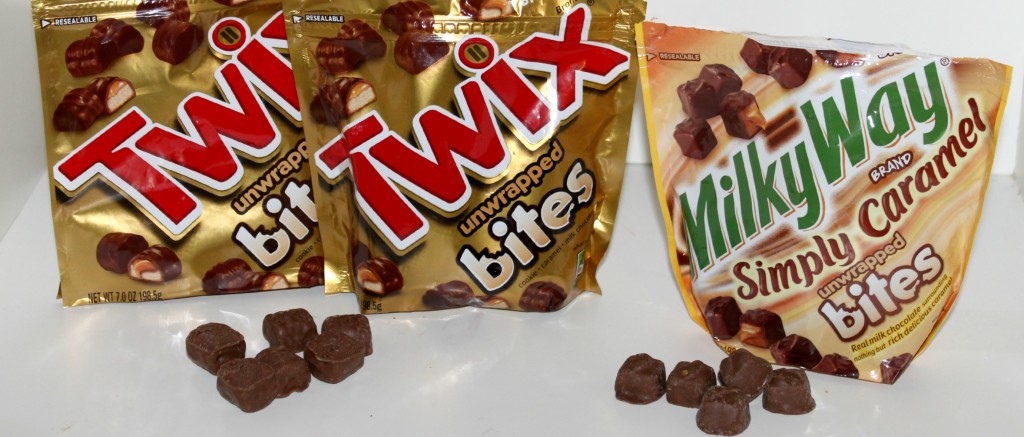 So if you choose to make these TWIX Bites Stuffed Brownies with Marshmallow and TWIX Toppings  I would love to hear what your thoughts on it is!
You can buy theTWIX Bites along with other flavor of bites at most mass retailers! My favorite are the TWIX, but I have loved TWIX Candy Bars every since I can remember! I love the caramel and the crunch to it!!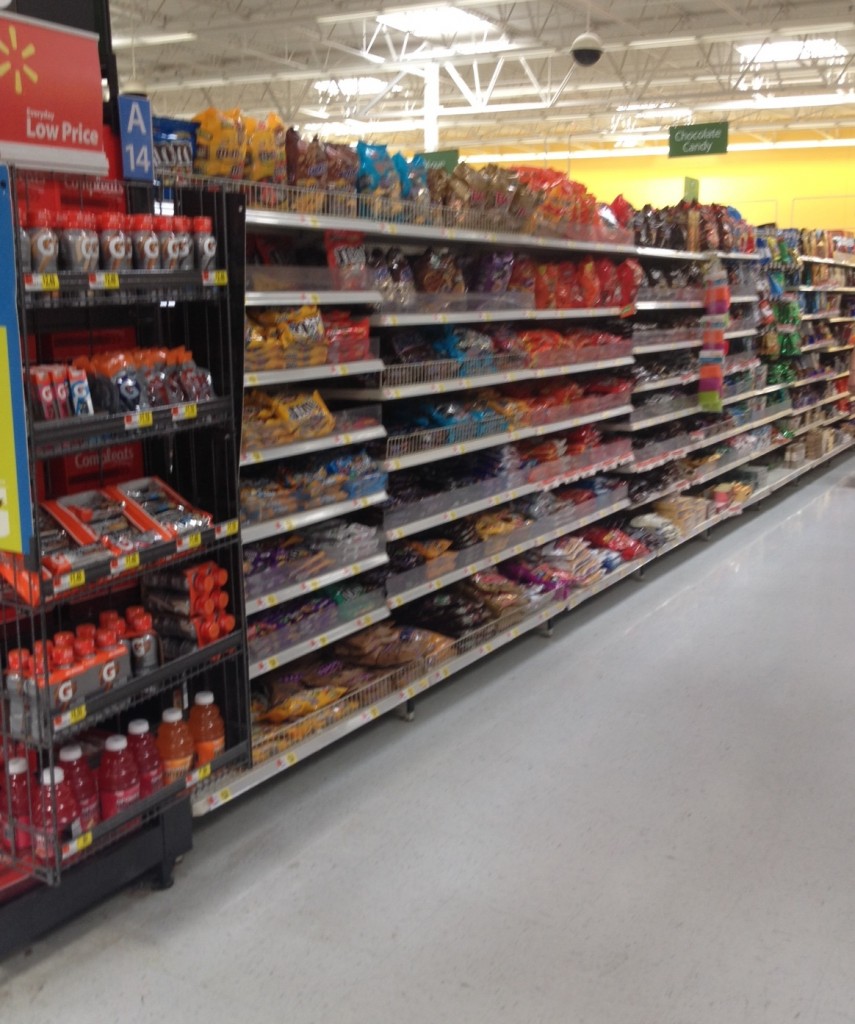 I found the bites in the candy aisle at Walmart! PLUS Here are a few coupons for you, if you want to try them out for the first time, or pick up more of your favorite one!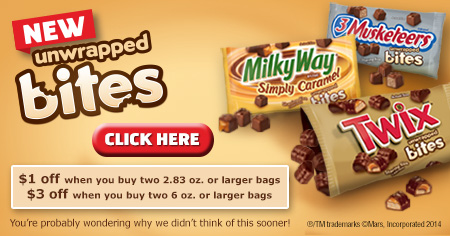 The coupons on Social Twist are: receive $1.00 off when you buy two 2.83 oz. or larger bags OR $3.00 off when you buy two 6 oz. or larger bags! 


I am a member of the Collective Bias®  Social Fabric® Community.  This shop has been compensated as part of a social shopper amplification for #CollectiveBias and its advertiser. #EatMoreBites