Is your dog an important part of your family? Ours sure is. He is a big sweetie who is always looking for lots of love and attention. We care about him and always want to make sure he is happy!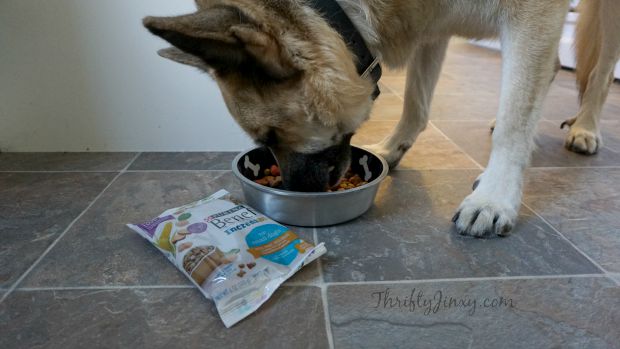 Beneful dog food is made with good-for-your-dog ingredients like real meats and vitamin-rich veggies, offering lots of different tastes and textures to nourish both inside and out. With different varieties, Beneful has something for every dog, from little puppies ready to grow to small dogs to healthy adults.
Beneful has lots of varieties, flavors and types with everything from dry food, to wet food to treats. You can see lots of Beneful varieties HERE.
Reader Giveaway: One lucky Chic 'n Savvy reader will win coupons for FREE Beneful dog food! The coupons include two coupons for 10 oz tubs of wet food and two coupons for a 3.5 lob bag of any variety of Beneful dog food! To enter, just complete the entry form below by 11:59pm ET on 12/18/17. Good luck! (Note: Coupons expire 12/31/17, so winner will need to redeem ASAP.)