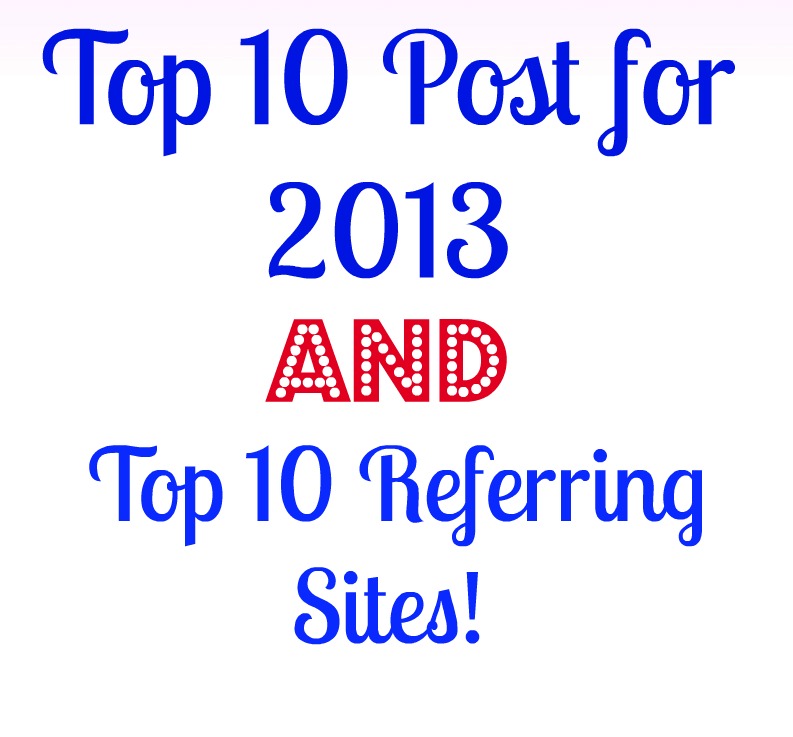 Below I have the Top 10 Post for 2013 as well as Top 10 Referring Sites! I was shocked to see almost everyone of the top ten post were recipes :-)! The other were crafts, so that is fun to see. For the Referring sites I have to say Pinterest won by a landslide! It really has brought me so much traffic, I was impressed at how great it is!
Top 10 Post For 2013: 
Top 10 Referring Sites: 
Google
If you blog, I would love to hear your top post and referring site? Did you think overall this year was better than the past? I feel I have grown so much this year, I am truly blessed!