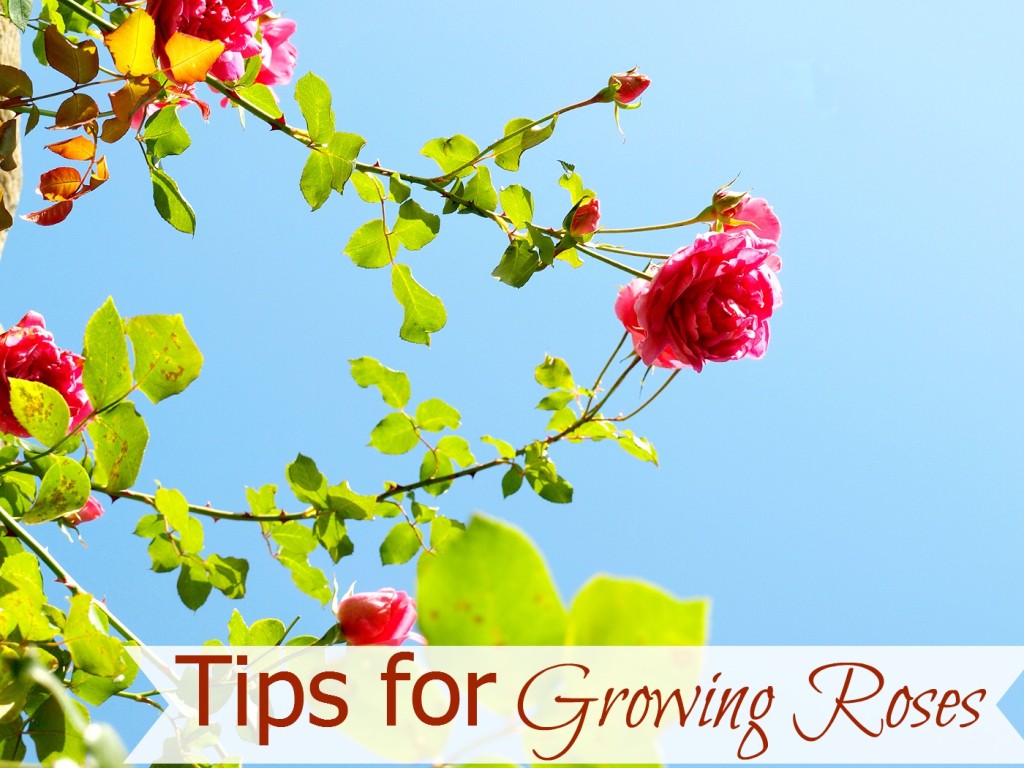 Roses are such a popular flower, and they are perfect for planting in your garden to give your yard new life. There are two key components for growing roses, making sure you plant them properly and that you have the right growing conditions!
Did you know that there are over 2,000 different varieties of roses?! I had no idea their were that many varieties!!!  So let me share some Tips for Growing Successful Roses in your garden! They take a little work, but their beautiful buds make them so worth the effort!
Follow Planting Instructions- When you buy roses whether it is bare-root roses, or container grown roses, make sure to follow the instructions on the planting them. Depending on how the roses are when you buy them, will depend on how they will need to be planted. All flowers you buy come with a card that tells you the best way to plant, which makes it easy to know what to do!
Water Them Well- After you plant your roses, ensure that you water them well! Now if you plant in the summer, it is extremely important to water them well, the first few weeks. Roses require more water than most other landscape plantings, especially during the first year as the plant is getting its roots established. So you got to make sure to give them enough TLC! I suggest purchasing mulch, this will really help keep the moisture locked in better. Some people overlook mulching, but it really does help a ton!
Feeding Your Roses- If you have really nice rich soil, that is a good perk. If you don't have the best soil, it is always good to feed your roses. Their are tons of rose fertilizers
 you can use, that are meant specifically for roses. Their is also natural food
 options for your roses as well. Fertilizing your roses really helps them grow faster, produce hardy plants, and possibly producing more buds. Depending on what fertilizer you buy, will depend on how often to feed. Just read and follow the instructions on the back on the package!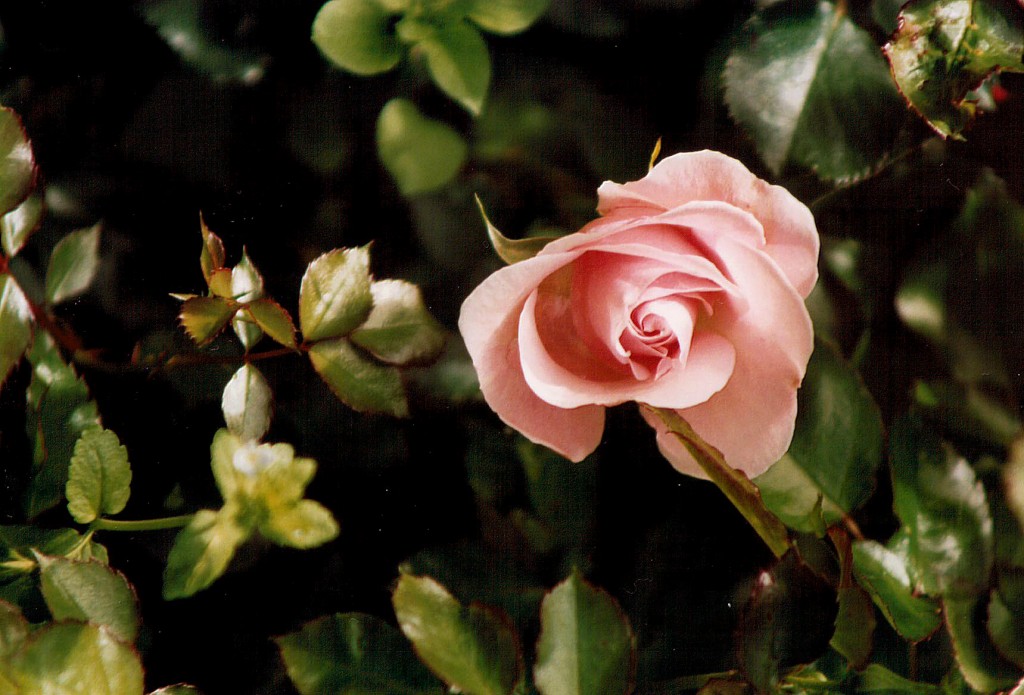 Pruning- This is something you need to keep up on. When you see dead, weak or sickly stems, it is important to prune them off. It can lead to a disease problem that can overtake your roses. Pruning away will help increase air circulation to the center of the plant, minimizing fungus problems! I always say it is best to be pro-active! Also removing flowers that have bloomed and wilted, it will help in re-blooming during it's growing season. I suggest using scissors for a nice clean cut.
Winter Protection- I first suggest you buy a rose variety that fits your growing zone. Normally if you go to a local greenhouse, they will have already chosen varieties that fit your zone. If you order online you will need to check. If you live in a colder climate, you might need to add a little extra insulation to ensure they can survive through the hard winter!  If you don't have really cold winters, you won't have to go to these extremes. You could get away with doing nothing, or very little. I suggest talking with a local greenhouse to see what they recommend. If you have harsh winters, you can follow these steps. When you have had a few weeks below freezing temperature, you will want to cover the base of the roses with around 10-12 inches of soil or mulch, then top with straw, or a foam insulator.
Hopefully these simple tips can help you to decide if growing roses is for you, and how you can raise the plants to grow a hardy plant. Once you do preventative care, and maintenance you can really have beautiful roses for years to come! They truly are beautiful plants that can add such dimension to your flower garden! 
Like I have shared above, depending on where you are located, will vary a little on how to care for your roses. This is just a basic how-to.