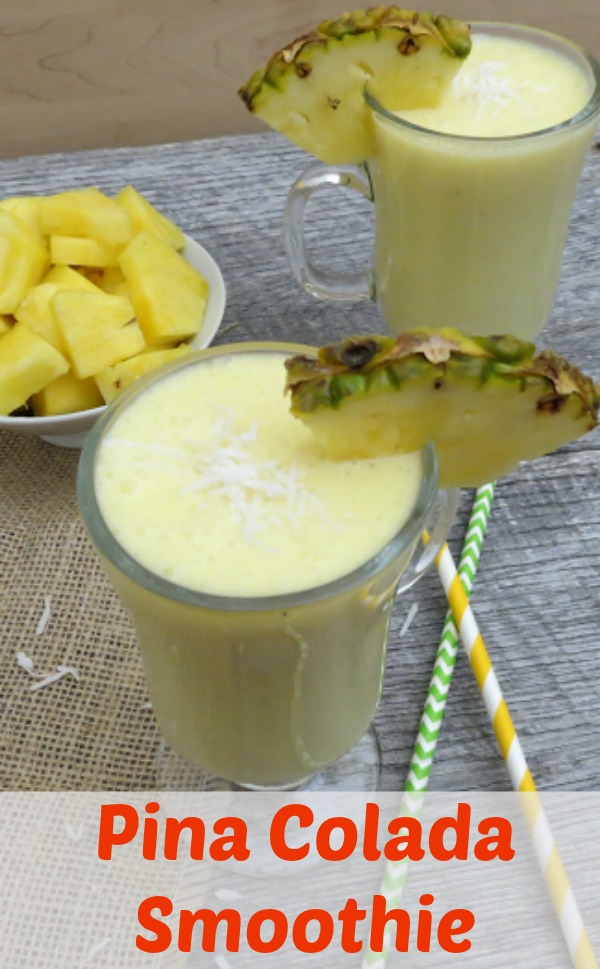 I love a good smoothie, and with Spring and Summer upon us, why not step out of the basic berry smoothies and try a Pina Colada Smoothie! This is a very refreshing and delicious smoothie, great for all you pineapple and coconut lovers out there!
Doesn't take to many ingredients and really pretty easy to whip up!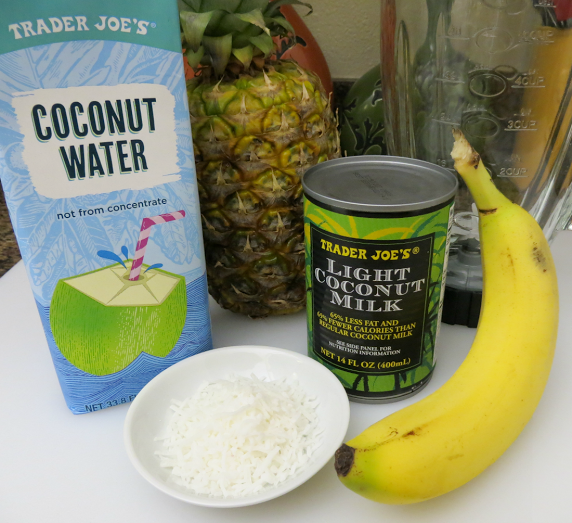 Ingredients
Makes two 14 oz smoothies.
2 cups fresh pineapple, diced
2/3 cup coconut milk (I used light)
1/4 cup coconut water
1 banana, frozen
1/3 cup vanilla yogurt
Sweetener or Sugar of your choice, if desired
Instructions
1. Add all the ingredients to a blender and blend until smooth and frothy.
2. Taste and add sweetener, if desired.
3. Serve immediately or store, covered in the refrigerator for up to 24 hours. Shake well before serving.
Notes: To intensify the coconut flavor, you can use all coconut milk in place of the coconut water. If you like a thicker or colder smoothie, you can add some ice when you blend it.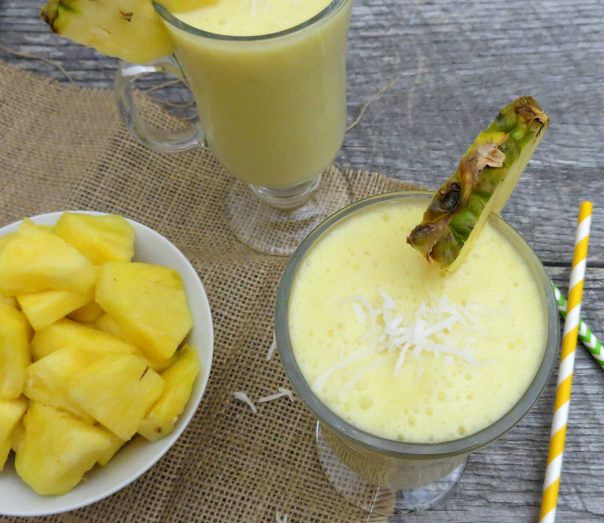 Like I had shared they are super easy to whip up. I am a huge fan of pineapple, and right now they are really fresh and ripe and perfect time to eat them! The other day our store had them for just $0.99, which was a really sweet deal. Another great idea is buying a Pineapple Easy Slicer and De-Corer
, which makes coring it super easy and fast!
Hope you all enjoy this delicious recipe! I would love to hear what you think if you make it! Happy Thursday!
What if your favorite smoothie flavor you make or buy?!