I was sent this speaker for free in return for an honest review on the product. All opinions below are 100% my own.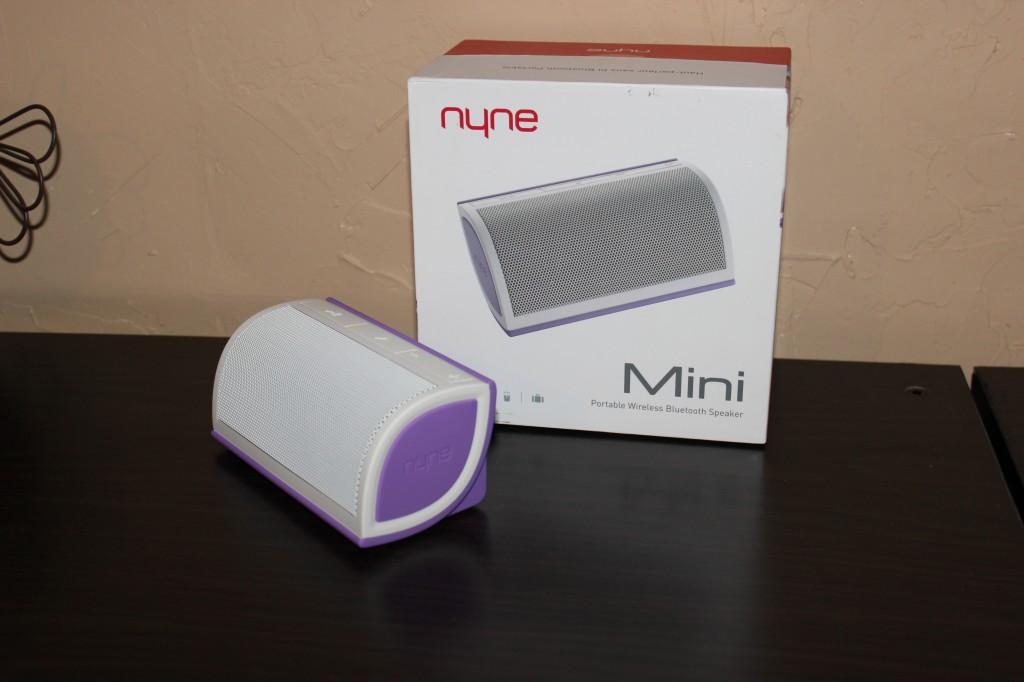 I have tried out a few portable Bluetooth Speakers over the year. I have liked them all but the NYNE Mini has won my heart! It connects and plays music from your smartphone, tablet, laptop, or other movie devices! It is bluetooth capable, and also has an Auxiliary input if you choose to listen to it that way!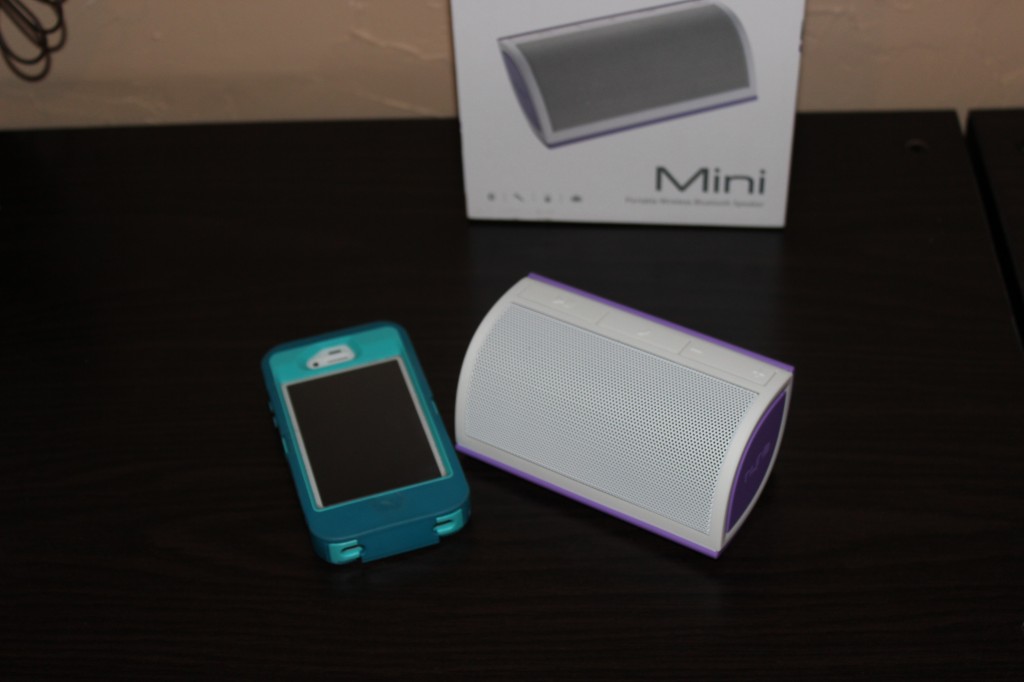 I have an iPhone and I use it to jam out to music when I am getting ready in the morning, taking a shower, or even doing the dishes. I just listen to the iTunes radio or music I have bought and downloaded. It works great, and I have been using it for awhile and have no complaints!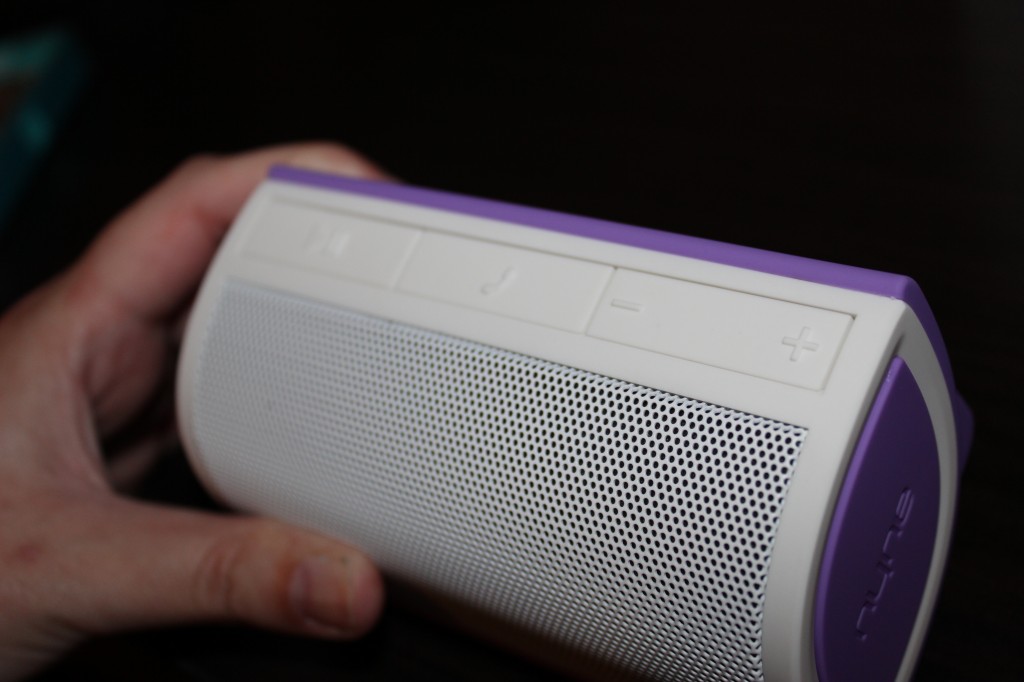 This is a nice size speaker, compact enough you could toss in your purse or bag to listen to music while you are on the go! You can listen to music for up to 10 hours with this rechargeable battery! Let me say I have been using this everyday and I was putting the battery to use, to see if it actually would last that long, and YES it does!! I was amazed how well it lasted! Some speakers I can listen to for a few times then I go to jam out and the battery is dead, not with this one!
As you can see from the picture above, it has little buttons on the top of the speaker. That is where you can control volume, play button, and a button for if you answer the phone.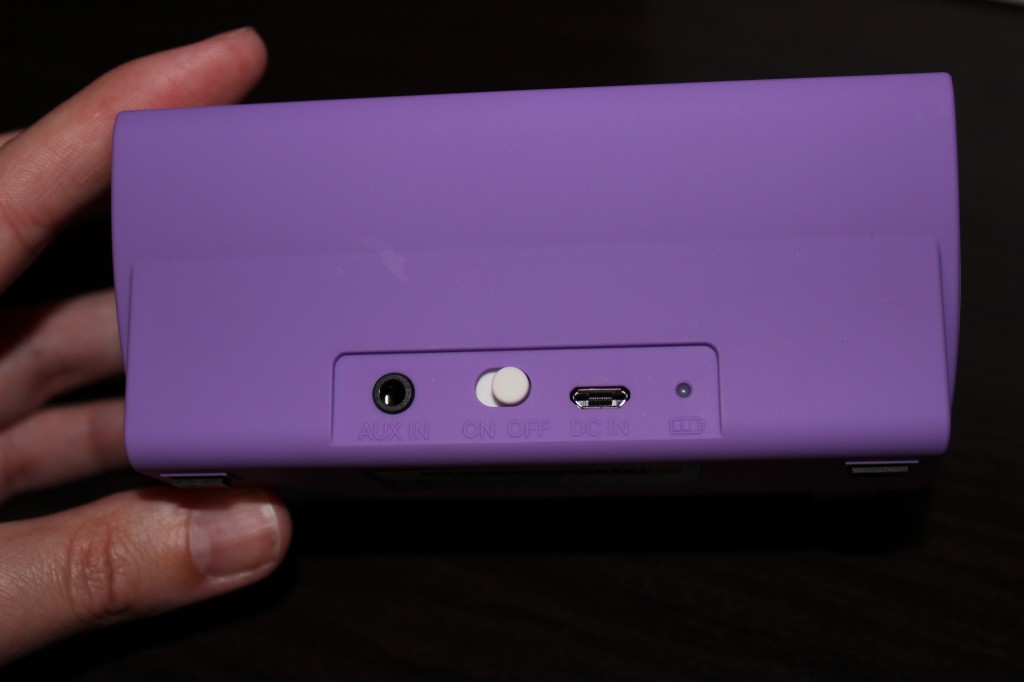 On the backside you can easily switch the white button for on and off, I love this so you know for sure it is shut off and won't run battery down when your not using it. Then it has the charger plugin, auxilery, and light to show you about the battery life! It does come with the cord to charge it, you simply plug into a USB port.
Shop: 
The
NYNE Mini
is available now for $49.95. I really have loved this speaker, and I would highly recommend it. They do have different color options to choose from as well! Plus connect with NYNE on
Facebook
and/or
Twitter
and stay up to date on the latest news!
Do you think you would like using a Bluetooth Speaker Like This? Or Know Someone who would?