Killer Chocolate Mug Cake Recipe To The Rescue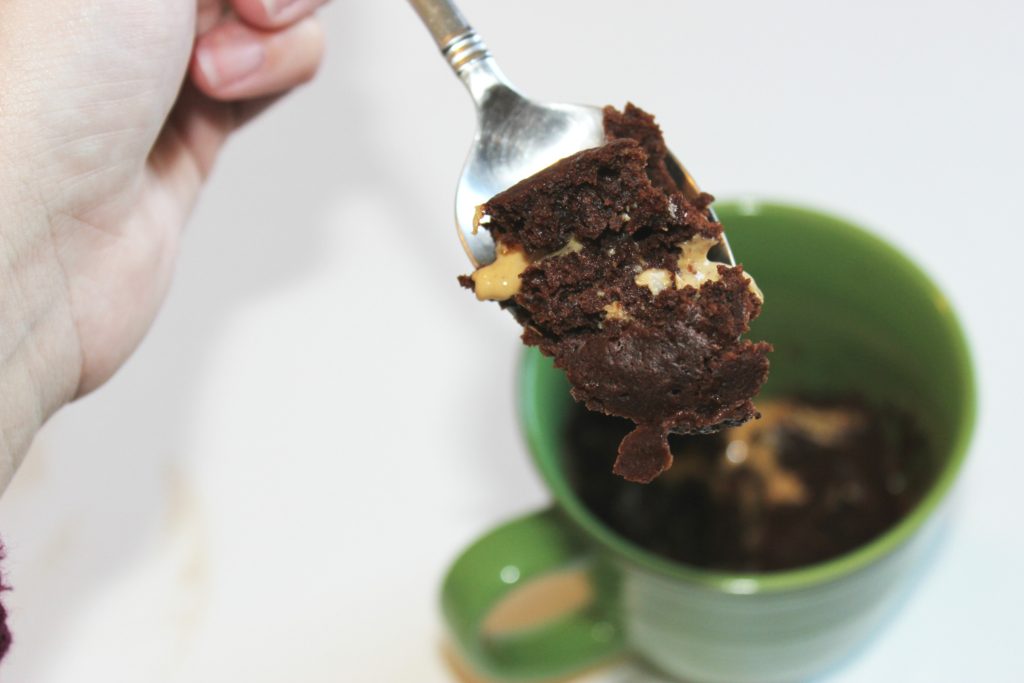 Every now and again…. wait what am I saying here.. I always crave sweets! Often, I am wanting something that is chocolate or something decadent to satisfy my sweet tooth! I don't want to make a whole cake so I have used this chocolate peanut butter mug cake recipe and it is so quick and delicious! I add peanut butter in mine, but you can leave that out or switch it with some hazelnut spread as well!
What I love about this is you mix all the ingredients up in a bowl, pour into a mug and pop it in the microwave for a minute and tada a delicious cake to the rescue! I have an almost one year old little boy and he is my everything, but some days he does try my patience and on those days it is nice to have a quick dessert to help calm the nerves! If you know what I mean!!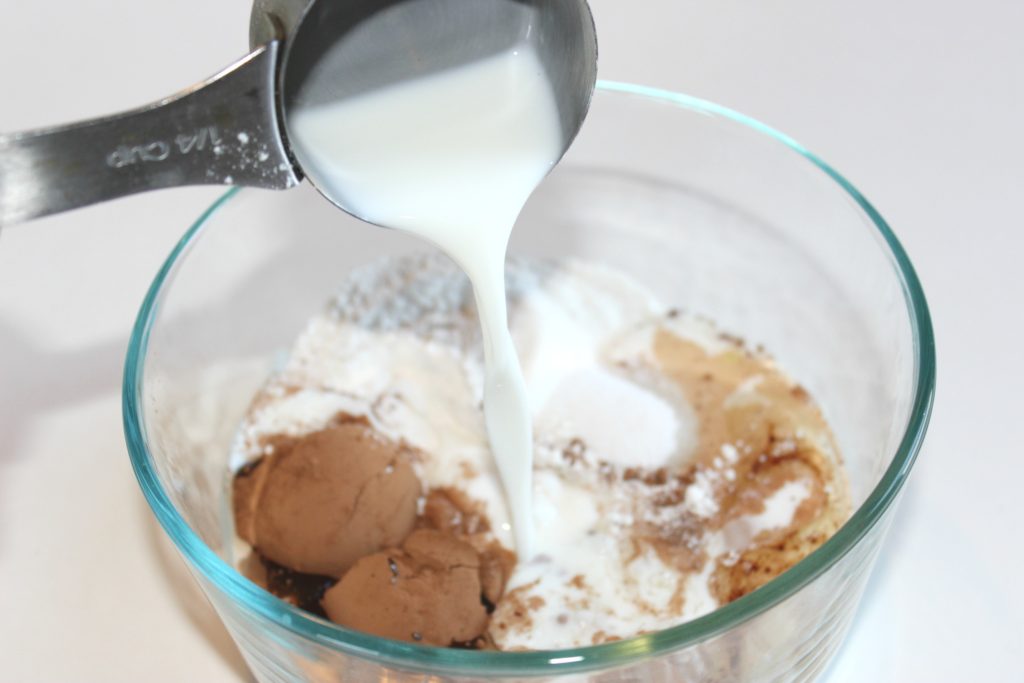 I grabbed a little Pryex bowl to whip up my cake batter. I love my Pyrex set because it is so nice to have on hand. Each bowl comes with a lid, so that you can store leftovers in, side dishes, and more. My mom bought me this set years ago and they still are like brand new, I truly use them non-stop! They do have all sizes of bowls and other products, if you are interested!
 Pyrex Storage 14-Piece Round Set
Are you
Chocolate Mug Cake


Chocolate Peanut Butter Mug Cake Recipe – To Die For!

Ingredients

1/4 cup all-purpose flour
1/4 teaspoon baking powder
2 tablespoons unsweetened cocoa powder
2 tablespoons sugar
1/4 cup milk
2 tablespoons butter (softened)
1/4 teaspoon pure vanilla extract
1 tablespoon creamy peanut butter (OPTIONAL)
1 tablespoon mini chocolate chips (OPTIONAL)

Instructions

In a small bowl you will want to mix in the flour, cocoa powder, sugar, baking powder and mix till it is combined. Then add in your butter and milk and vanilla extract.
Then you want to mix your peanut butter and chocolate chips together in a separate bowl.
Take your coffee mug and pour the cake batter in, then put your dollop of peanut butter and chocolate chips in the center. Press it down so it is even in the cake batter.
Cook on high in the microwave anywhere from 50-70 seconds. Mine takes right at 55 seconds to cook, but all microwaves cook at different heats.

https://chicnsavvyreviews.net/chocolate-peanut-butter-mug-cake-recipe-die/
&
This chocolate peanut butter mug cake is simple to whip up and delicious! Like I had said earlier you can do hazelnut spread if you prefer that, I don't really like it so I always do peanut butter. Or if you don't want a filling just make a mug cake! It is a pretty simple recipe!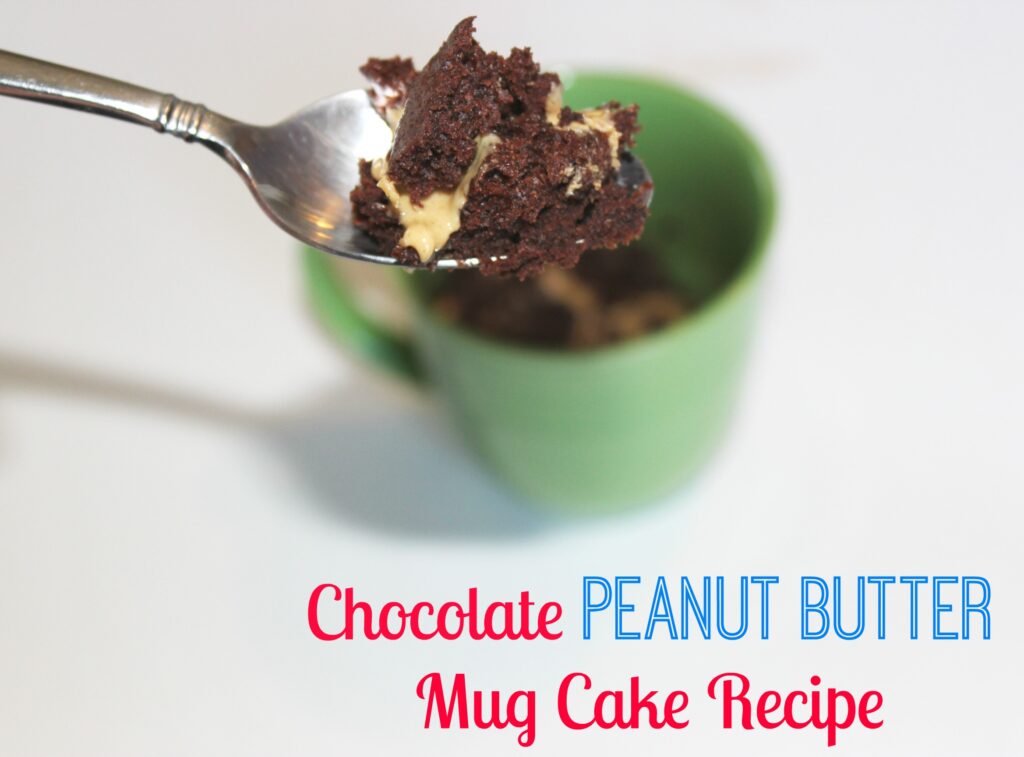 Enjoy this tasty chocolate dessert, I have other recipes if you are interested. Like these S'more d'oeuvre simple and delicious! I bet you can't eat just one!
This post may contain an affiliate link. Please see my
Disclosure Page
for More Information.