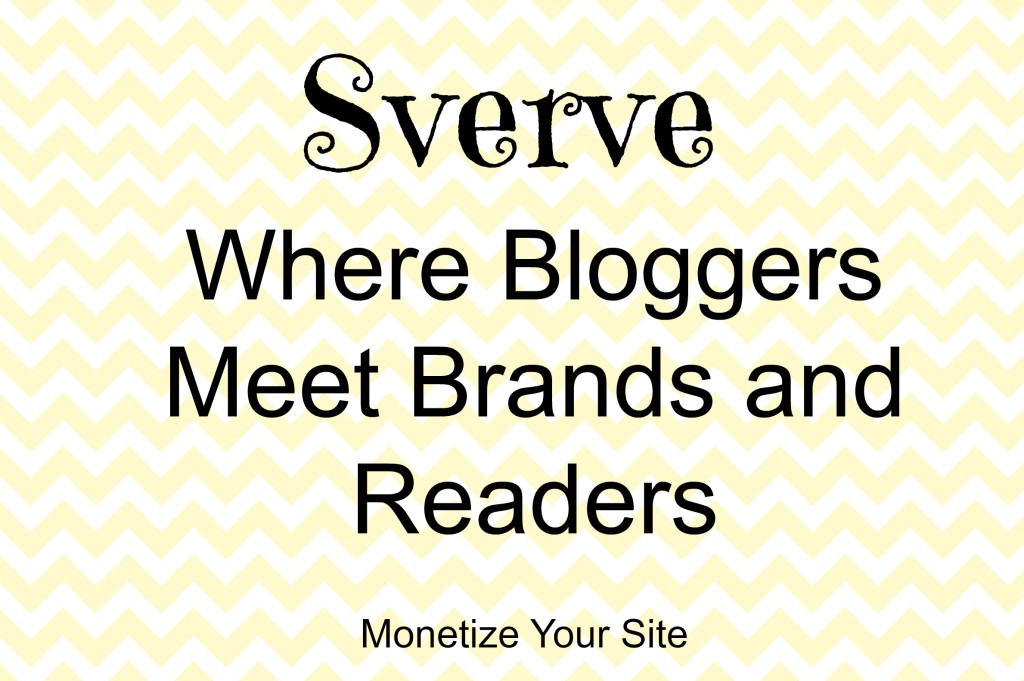 From time to time I share ways to make money blogging and get connected with brands. Well, recently I came across a new site to me, and I wanted to share with you guys in case you haven't heard of it.
Sverve – is a great place to join in on, and you can get endorsed by peers, and connect with brands. It is Free to Sign up, and I became a member a few weeks back. They have different offers available where you can apply to possibly work with brands and companies.
It is nice because you can choose which offers you want to apply for, that you feel qualified. Then if they are interested they will contact you, and you can build a partnership with them.

I think the site is pretty easy to navigate, and haven't had any problems so far. They make it pretty easy once you are accepted into the site.
Once you are a member you can view the current campaigns up for grabs. If you feel that you are fit and qualify you can reach out to them through an email from the site. If they choose you, they will notify you, and then it will show up in your Campaign area, with the next steps to needed to start the campaign.
Only takes a few seconds to sign up and I was approved within the day! I am excited to see where this leads and hopefully new offers will take place and I can maybe make some money through them. I have done 2 offers so far, so I am optimistic!
Are you a member already to Sverve? If so I would love to hear your thoughts about the site, since I am still kind of new to it.