This is a sponsored post for SheSpeaks/P&G.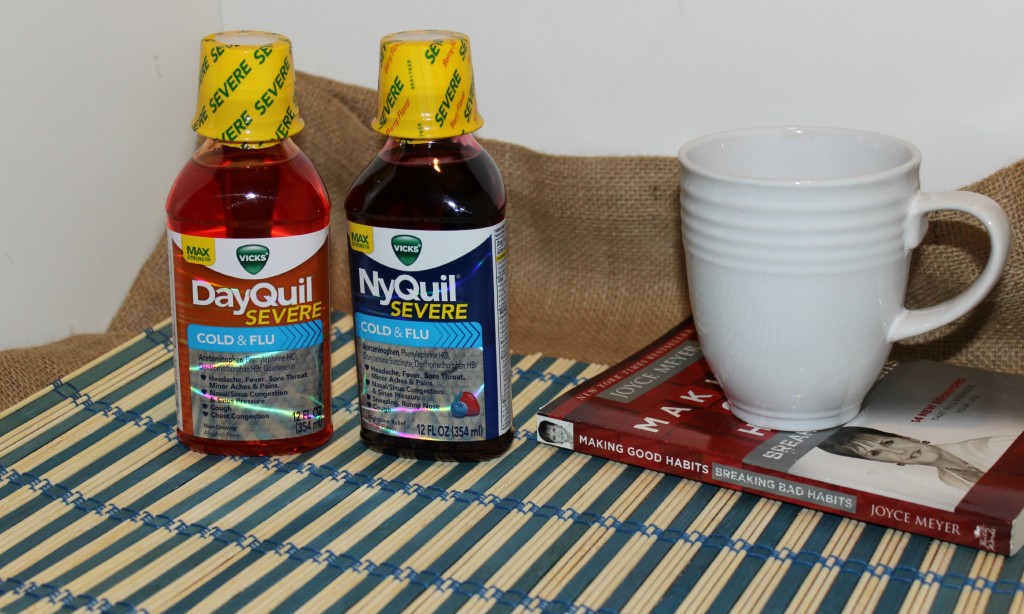 My oh my has it been one crazy flu/cold season in our household. Even my sister and her family and in-laws have being hit with one thing after another. From severe colds, flu, strep throat and everything in between! I am really hoping that soon we can stay healthy and skip all the germs that are being tossed around!
I know when I was sick last my go-to was hot Chamomile tea, it really helped soothe my sore throat! I also enjoyed reading a new book, and catching up on some reality tv and movies! One thing that really helped me get through the really worse of it was taking Vicks DayQuil and NyQuil Severe! I had picked up the liquid form, they do have pills but our local Walmart was out. I think everyone was buying it at the same time!
The Severe offers Maximum symptom-fighting ingredients to relieve your worst cold and flu symptoms #ReliefIsHere. In my case, I needed all the help I could get!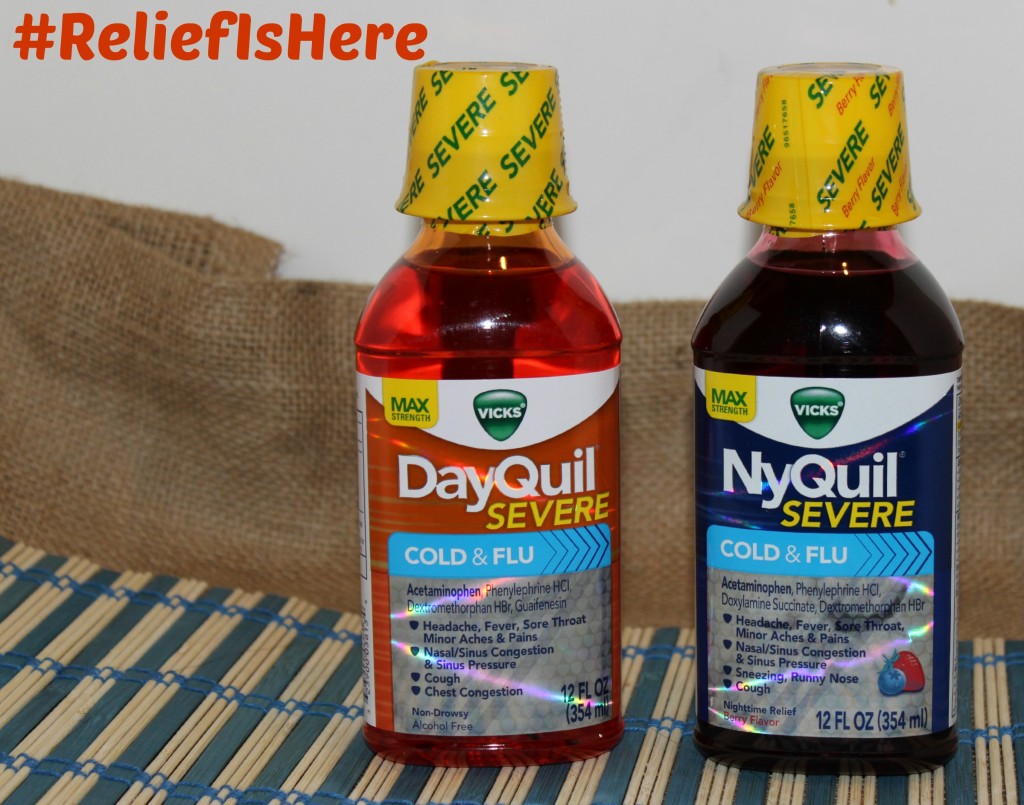 First few days I was sick I thought I could beat it without any medicine. Well day two rolled around and I felt worse, and it kept going downhill. I got to the point where I was past miserable. I had a sore throat, runny nose, headache, body aches that were miserable. So, I went and grabbed the Vicks DayQuil and NyQuil Severe and they really seemed to work. It helped me be able to feel human and get work done during the day vs sleeping on the couch non-stop. The NyQuil was so nice cause when you are so sick, at least for me I can't sleep well. I wake up needing to blow my nose, or have a coughing fit, this helped me to sleep deeper and not wake up on and off all night!
I can't say what a huge lifesaver this was to have. I had picked up another set of them to have on hand for next time I get sick, so that I can beat this and get a head start and not just wait for it to get better on its own!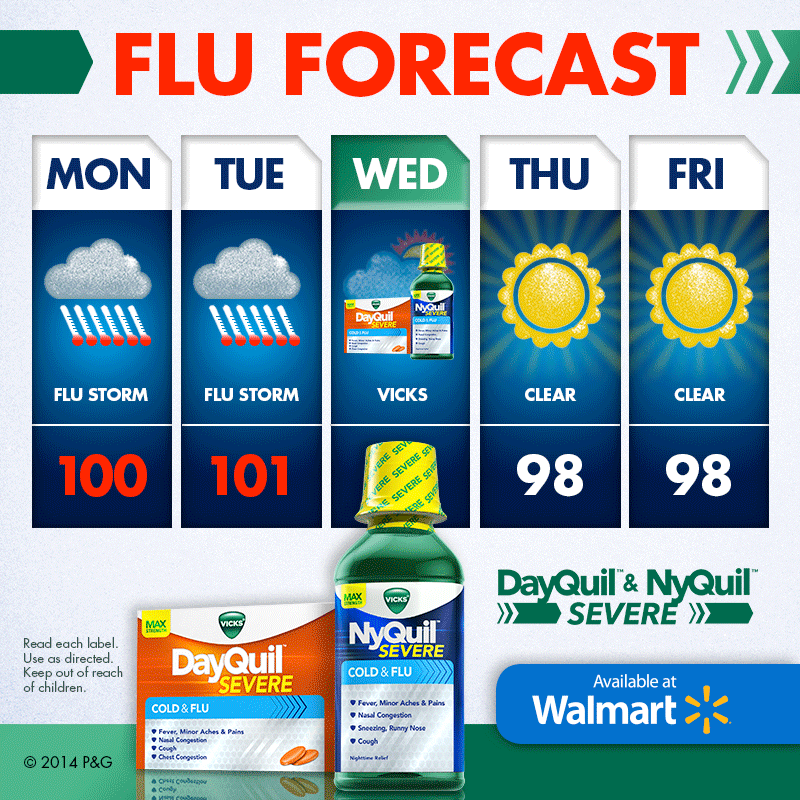 Shop:
Walmart has everything you need to get through cold and flu season. In one stop, you can grab Vicks Severe, Puffs tissues, ingredients for chicken soup, and a warm blanket.
What Things Do You Do When Your Sick (Read a Good book, Watch Movies, etc)?