I received this power washer form Sun Joe as a promotional item. This is not a sponsored review. All opinions are 100% my own.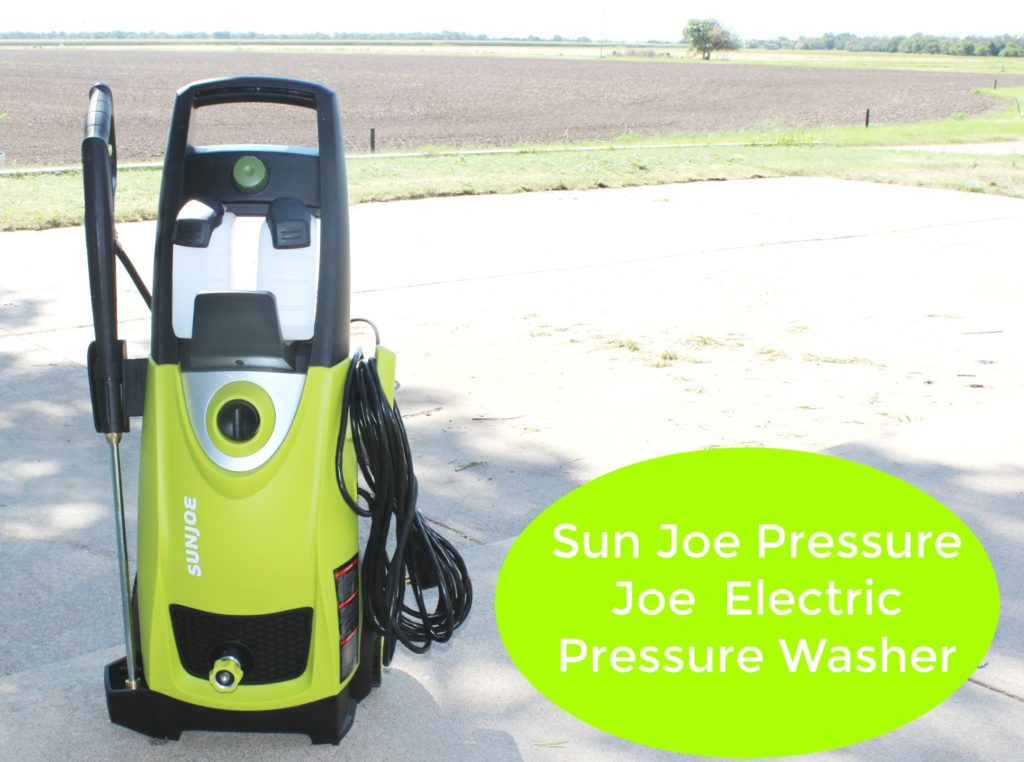 I recently received the Sun Joe Pressure Joe Electric Pressure Washer, if you missed my first post, come watch the unboxing video here! Well, we have finally got to try out the pressure washer and our first use was washing our car! It did a really good job at getting our car nice and clean!
Time to Kiss That Dirt and Dust Goodbye with the Sun Joe Pressure Washer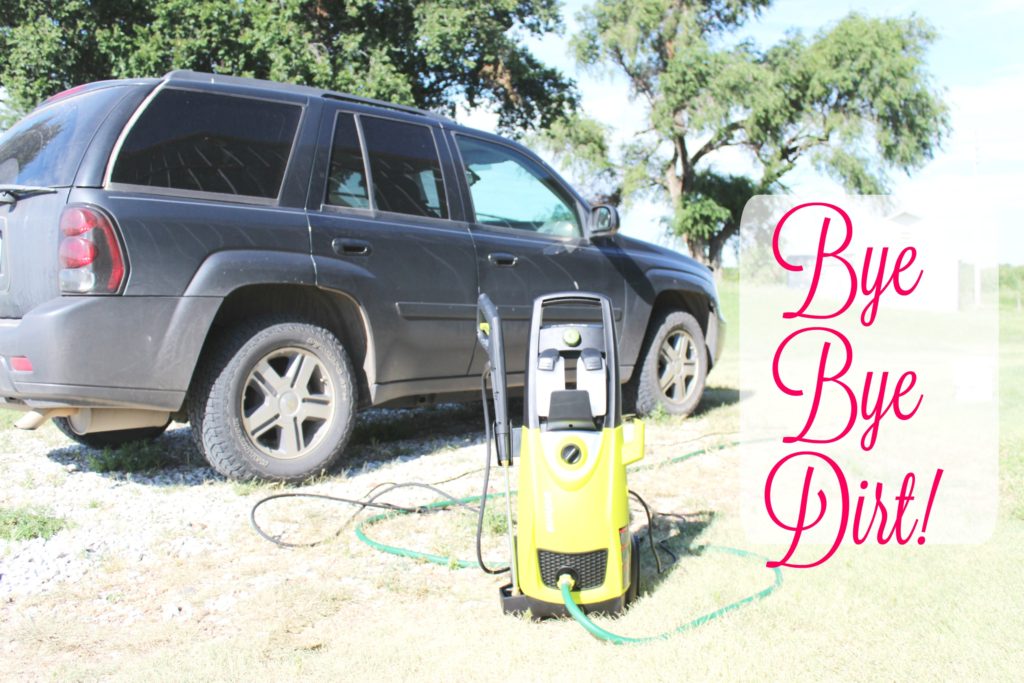 Since we live in the country we have been needing to wash our car a lot more often! So to have this Sun Joe Pressure washer that we can use at home will be a huge help! It will allow us to wash our car, at home! Now this pressure washer is great for cleaning decks, boats, driveways, and so much more. It isn't limited to just cleaning a car, you can use it for so many things! It will wash away the dirt and grime, and leave things looking fresh and clean!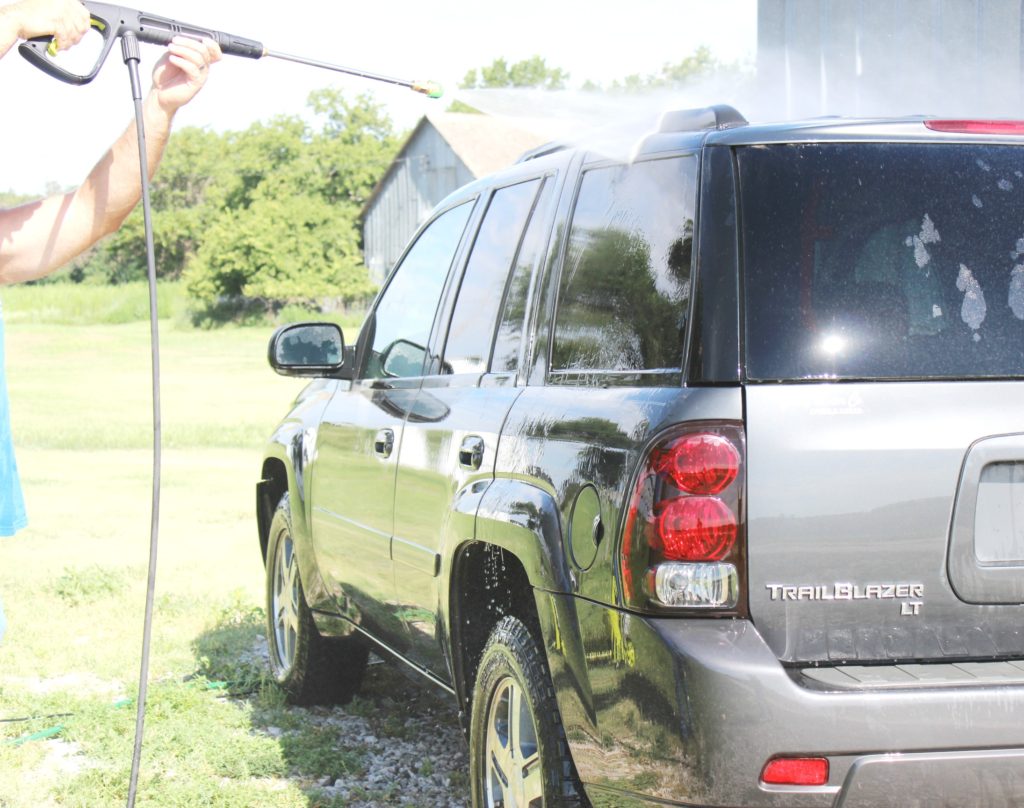 This pressure washer packs a powerful punch with its 1800-Watt/14.5-amp motor. The Pressure Joe SPX3000 electric pressure washer generates up to 2030 PSI of water pressure and 1.76 GPM of water flow for maximum cleaning power. If you are like me, and all these numbers are a little confusing, let me just say it gets the job done! It has a nice powerful stream that allows for a lot of pressure, and can really wipe away the muck!
Depending on the job you are doing, you have the option to use the dual detergent tank system! It allows you to store two different detergents simultaneously! It also offers 5 quick-connect spray tips, so depending on the job, you can use the spray tip to fit your light, medium and heavy duty jobs! They are so simple to attach on and off, which is really nice!
We have used it a few times now, and the nice long hose makes (20 foot) it nice for cleaning. You can move around with ease as you clean and not have to lug the washer around very much! It offers a nice 35 foot power cord, that is GFCI protection, protecting you in case the cord shorts out, it will shut off the pressure washer! That is something that is very important!
Sun Joe Pressure Joe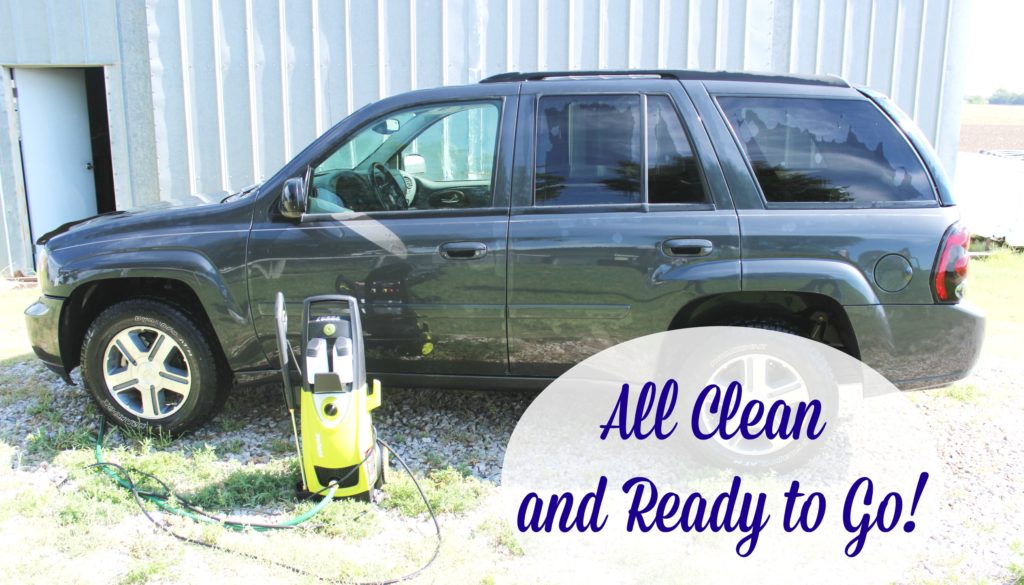 We really do like the Sun Joe Pressure Joe, it gets the job done! We will be painting our house here in the Spring so it will help in washing our house before we paint! Like I said above you can tackle so many different jobs, from homes, buildings, RV's, cars, driveways, lawn equipment, and so much more! 
Shop: 
If you are interested in purchasing this Pressure Washer or checking out the rest of their product line, head over here and check out the online store! Happy Shopping!
Connect with them on Facebook or Twitter today to stay up to date!
Is this something you think you could use around your home?