It seems like so many people are struggling lately, whether it is from being sick, having a loved one sick or hurt, money struggles, marriage issues, or whatever else. When I get on my Facebook I can just see a flood of requests for prayer for themselves or someone they know.
I am guilty – in the past when I was struggling I would blame God for my problem. Or I asked why are you doing this to me God, what have I done to deserve this?! It wasn't until I began I relationship with God, I realized I was all wrong!  God is not mad at us, or punishing us! I can't give you an exact reason why we struggle at times, but I can give you something to help get through it.  The key here is turning to God and giving him your struggles, and he will give you the strength! Even though we may not feel the presence of the Lord with us, he is ALWAYS there. No matter what you have done in your past, or the sins you did today, will never change the way God feels about you. He loves us, he may not agree with our actions all the time, but he still loves us. He doesn't want us to be hurting, and he is right there waiting for you to ask him for help.
And I am convinced that nothing can ever separate us from God's love. Neither death nor life, neither angels nor demons, neither our fears for today nor our worries about tomorrow—not even the powers of hell can separate us from God's love. No power in the sky above or in the earth below—indeed, nothing in all creation will ever be able to separate us from the love of God that is revealed in Christ Jesus our Lord. – Romans 8:38-39
First off let me say God CAN NOT lie. Yep you read that right! So when you study in your bible and read all the scriptures (like the one above) talking about unconditional love for you, never leaving nor forsaking you, make sure to remember that. In those dark moments of our lives, when it feels like we can't hold on.. know that God is right there with us. If we cast (give him) our cares, he will help us through it!
Cast your cares on the LORD and he will sustain you; he will never let the righteous be shaken. – Psalm 55:22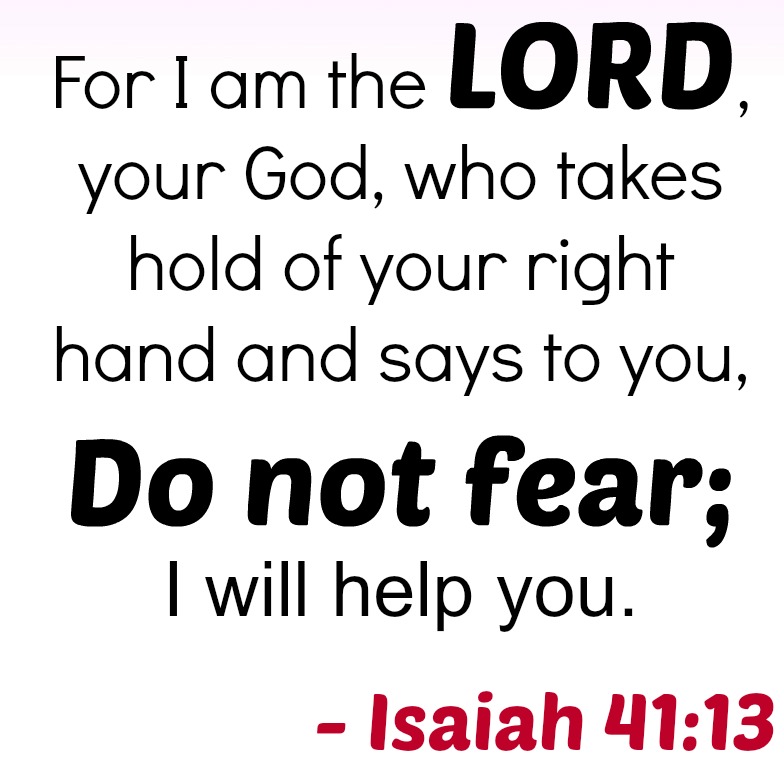 Without God we are nothing. By believing in God, and asking him for help, doesn't mean we get a free ride in life. It means when we do struggle we can turn to him for strength! We don't have to do things alone!!  We can choose to allow those struggles to make us stronger and overcome, or give in and allow them to destroy us.  When we call upon God to help us, we may not see instant results like we all would like, but I guarantee he is there working on the issue. One thing I have learned is that when we hit a hard moment in life, and we eventually get through it, to look for the lesson or reflect and see how much stronger we are. I know that after hitting bumps in the road, over time has made me so much stronger in my faith.
We live in such a fast paced world we expect things to happen right away. God doesn't work that way! You can't give him a deadline and fix the issue by this time or your fired! Learning to lean on God in the midst of the storm is something that will truly help.
I have been doing a lot of studying in the bible, and watching Joyce Meyer on tv. It has really given me hope that I can live a life of peace and happiness no matter what comes my way. For he who is in me (Holy  Spirit) is stronger than anything in this world! Each day I learn more and more about the truths God has promised us all, and it gives me strength and hope to get through the day!
Isaiah 41:13 Mug

Isaiah 41:13 Necklace

Isaiah 41:13 Pillow

My Prayer: 
Lord God, I come to you right now and ask that you help me. Help me to learn to give my troubles to you, and trust that you are there with me in the midst of the storm. That you never leave nor forsake me. Help me to find patience and peace during the trials I face, and know that you are at work in me. I pray that as I read the word it will help me to grow stronger in my faith, and become more like Christ. I thank you for your unconditional love, and always being there for me.