Square Hue sent me this box of nail polish to share my honest opinion on. All thoughts below are 100% my own.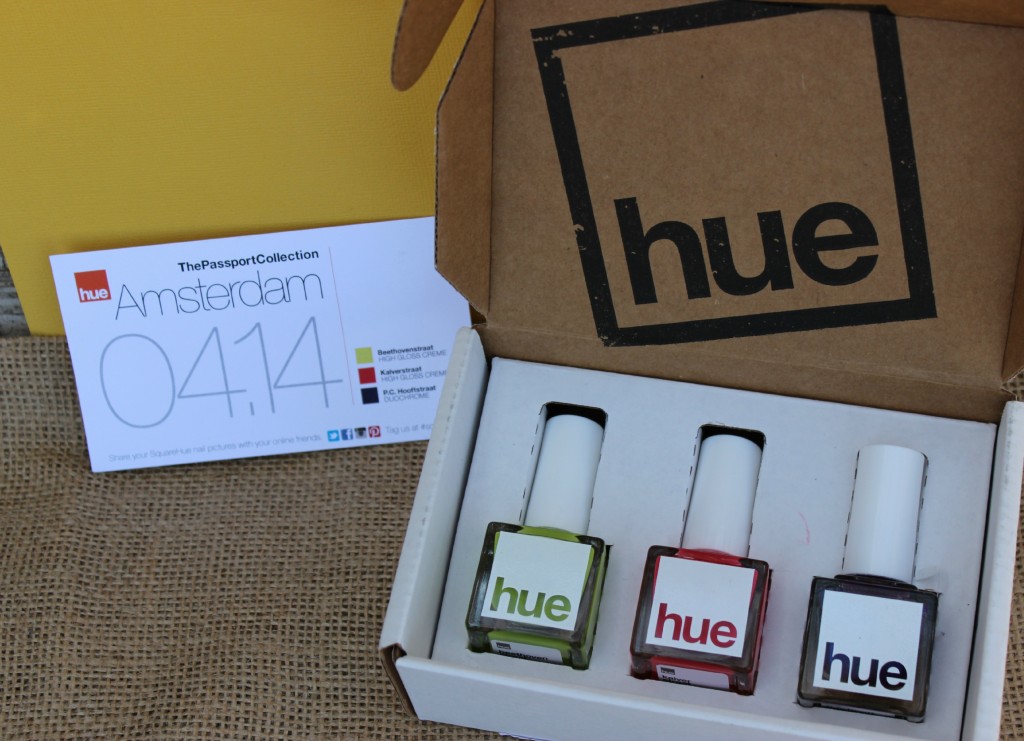 As you may know I tried out my first Hue box awhile back. The first round of colors didn't seem to apply well and I was a bit disappointed. Well, I received a second box and I am completely impressed with these colors and how they apply. The last colors were very pale and it just didn't seem to apply well and cover my nails, it just seemed blotchy.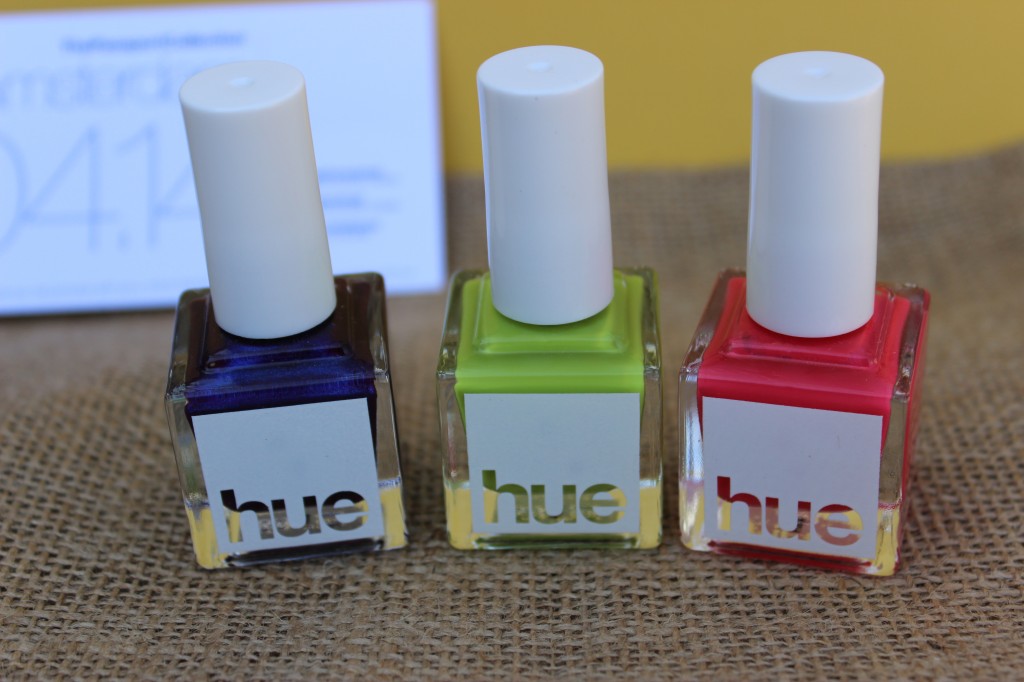 These new colors I received are so pretty! It is the Amsterdam collection – Beethovenstraat (green) Kalverstraat (pink) and P.C. Hooftstraat (purple). If I were to go to the store, these three are colors I would for sure purchase on my own. I love how bold they are, and are perfect for Spring and Summer time fun!
They apply nicely and with two coats my nails looked perfect! As for staying on my nails without chipping, I think I made it around 3 days. But that is pretty normal with any nail polish, and if I would have kept adding a clear coat maybe every other day I think I could have had it last a bit longer.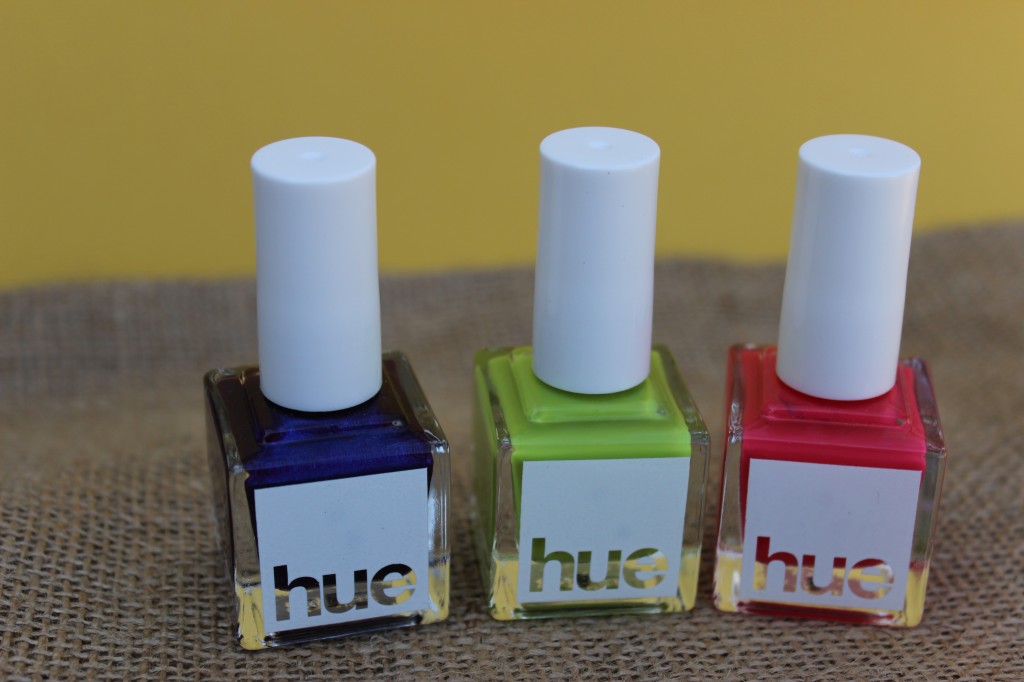 I thought I had snapped a picture of my nails done, but I think it got deleted! I am very happy with this box, I know the last one didn't work out great for me. This box redeemed Square Hue for me! I think just the light shimmery colors from past box is where the issue was, not the quality of the polish at all. I stated that in my last post too, just because something works for me or doesn't, we all have different preferences and this is just my honest opinion.
Shop: 
If you enjoy painting your nails, you might check out Square Hue! It is a monthly subscription box for nail polishes. They have been featured in In Style, ElleUK.com and more. Get nail polish delivered right at your doorstep!
Do you enjoy doing your nails? Is this a box you would enjoy getting?!