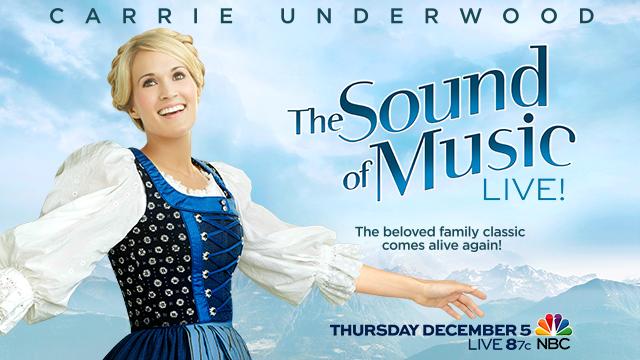 I am getting pretty excited to watch The Sound of Music Live on NBC This Thursday (12/5) at 8/7 central! Will you be watching it as well?  This new version of "The Sound of Music" will be a faithful adaptation of the original stage musical, to retell the story for a whole new generation. And more than that, it will be broadcast LIVE, adding a whole new level of immediacy and excitement. Get ready to reintroduce your family to the most joyful, most emotional and most musical family adventure of them all.
Also if you are on Twitter and decide to watch it live, make sure to use the hashtags  #faithandfamily and #SoundofMusic – so we can all talk!!
Did you watch The Sound of Music when you were younger? IF so are you excited about this New Live show?!