Hey everyone!! I just wanted to let you know that the product mentioned below,  I received for free to try out and review and/or received compensation for it. Regardless, all opinions are my own. Thanks so much for reading and enjoy!!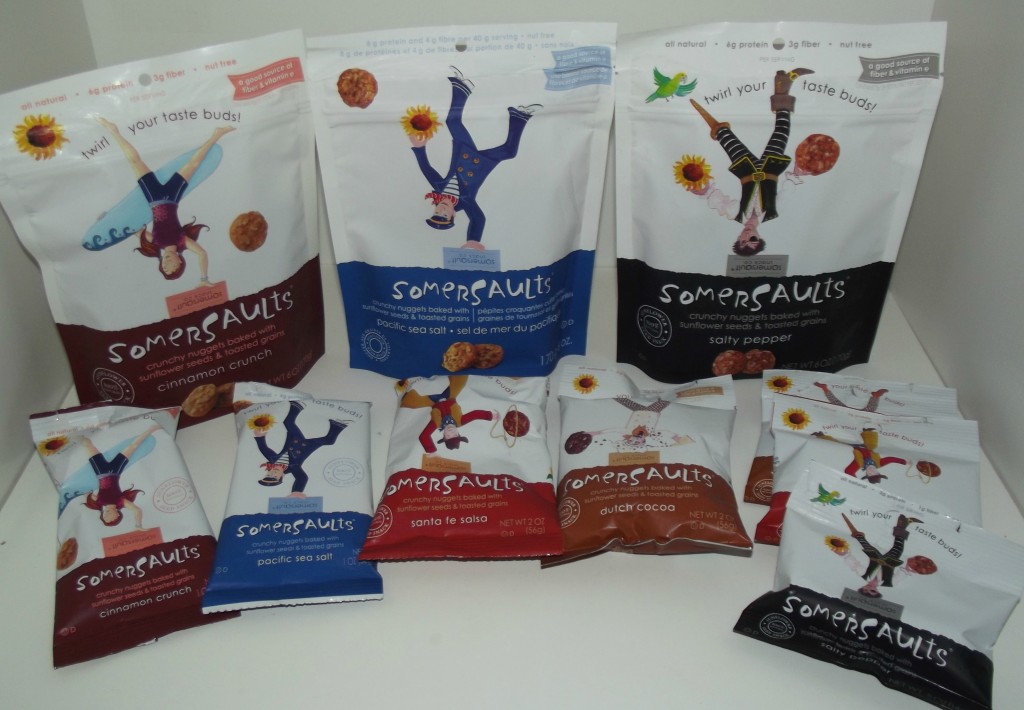 Who Is Somersault Snack Co: 
Somersault Snack Co is a great company that strives to create healthy, tasty snacks! This is a great way to enjoy a tasty healthy snack that is nutritional!  They have delicious flavors for all taste buds and their snacks offer a nice crunch, zing, and a little zest for adventure!! If you have never tried them, their top two flavors are Pacific Sea Salt and Cinnamon Crunch! Both of these are certified as GMO free by the NonGMO Project.
All Somersault flavors are made from all-natural ingredients of the highest quality. If you didn't realize each snack has delicious sunflower seeds packed in them providing delicious nutrition and taste that can't be beat! Best of all it has the same protein as almonds but half the fat and 95% less sugar than an energy bar!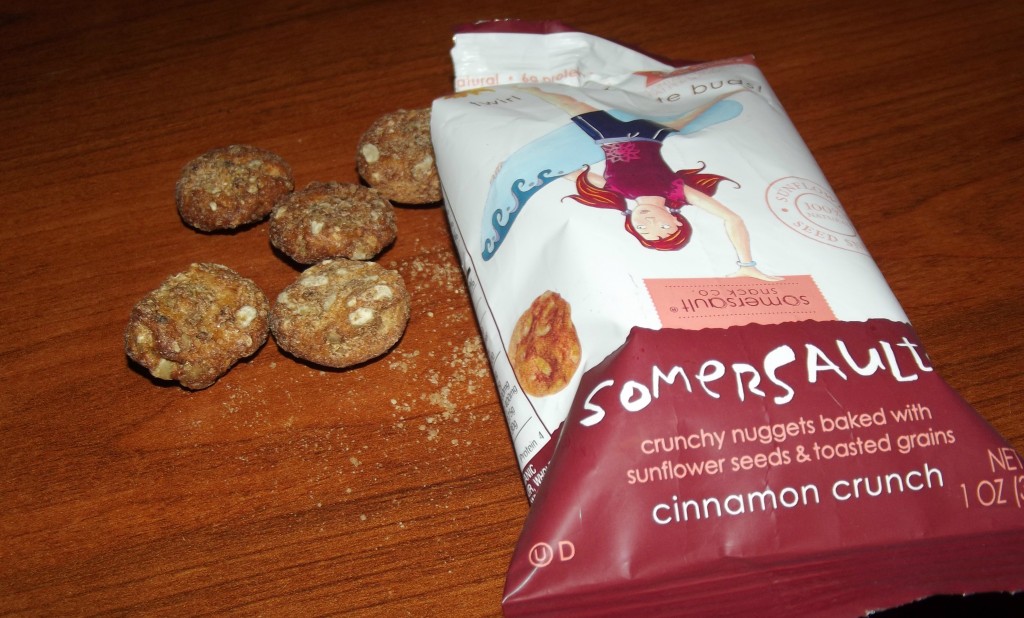 My Thoughts: 
I am a huge fan of Somersault Snack Co! I have worked with them in the past and I love the flavor and the benefits you get from their snacks. I am really trying to eat healthier snacks that are good for me and my body. With the Somersault line I can grab a Cinnamon Crunch or the Dutch Cocoa when I am craving sweet and it hits the spot. Then when I want something that isn't sweet I go for the  salty pepper or the Santa Fe Salsa and it to feels my needs for a snack. I am not diving into a bag of chips or cookies which is really great, and I am getting some good nutrients from my snack which I wouldn't otherwise!  I would say out of all the flavors I would say the Dutch Cocoa is my number 1 choice. I love chocolate and I love my sweets so it really is a great choice for me. It has a nice crunch to it which I like and just enough cocoa it can help ease my sweet cravings!
One thing that stands out to me is that sunflower seeds contain 4x more antioxidants than blueberries and more protein than almonds.  I think it is a no-brainer to snack on the Somersault line.. right?! I am not a person who is going to eat something because it is healthy for me, and it taste terrible. So when I tried the Somersault line and tasted how good each flavor was, I knew this was a product to keep buying for sure!! I really love each flavor, and love the nutrients it provides as well. I would recommend it to my family and friends!
SHOP:
You can shop online –Somersault Snack Co, or you can find a store near you that carries their line! The really cool thing is they have expanded their retailer list nationally to include Target and Costco this year!
_____________________________________________________________

I received one or more of the products or services mentioned above for free in hope that I would mention it on my blog. Regardless, I only recommend products or services I use personally and believe will be good for my readers. I am disclosing this in accordance with the Federal Trade Commission's 16 CFR, Part 255: "Guides Concerning the Use of Endorsements and Testimonials in Advertising.