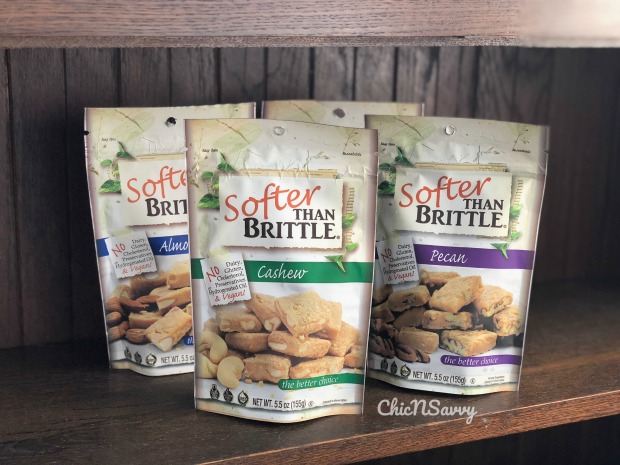 I'll be honest. I have never been a big fan of old-fashioned peanut brittle. When I was a kid, peanut brittle was a BIG tradition in our family, particularly around the holidays, but not something that I ever cared for. (Which I never would have wanted to admit to my Grandma – who usually made the brittle.) Do you know what I AM a big fan of? Softer Than Brittle!
Softer Than Brittle is a unique, soft and flaky gourmet nut brittle hand-crafted from a 60-year-old family recipe. It is a "better-for-you-brittle" in that it contains no preservatives, cholesterol, dairy, or hydrogenated oil. It's even vegan!  Not only is Softer Than Brittle super delicious, soft and flakey, it also features a clean label with just 6 or 7 basic ingredients. Easy to understand – easy to know what you're eating.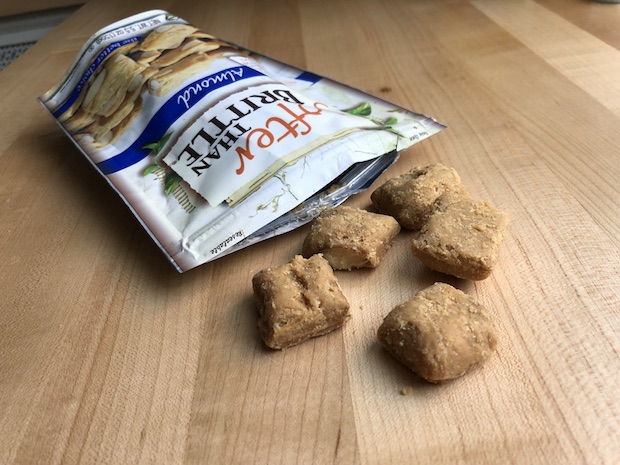 This gourmet, nut snack is made in small batches in a copper kettle. I'm not quite sure what that kettle being made of copper adds to the process, but I have a feeling it is something good because the end result is so delicious.
Softer Than Brittle is available in four varieties: Peanut, Almond, Cashew and Pecan. While I have tried and like them all, I really love the Almond flavor. It is SO yummy!
I have been enjoying Softer Than Brittle as an afternoon snack to tide me offer between lunch and dinner, but it could be used for so many other occasions including as an office treat, taking on road trips (the resealable pouches make it perfect for that), after school snacks and more. When will YOU eat Softer Than Brittle?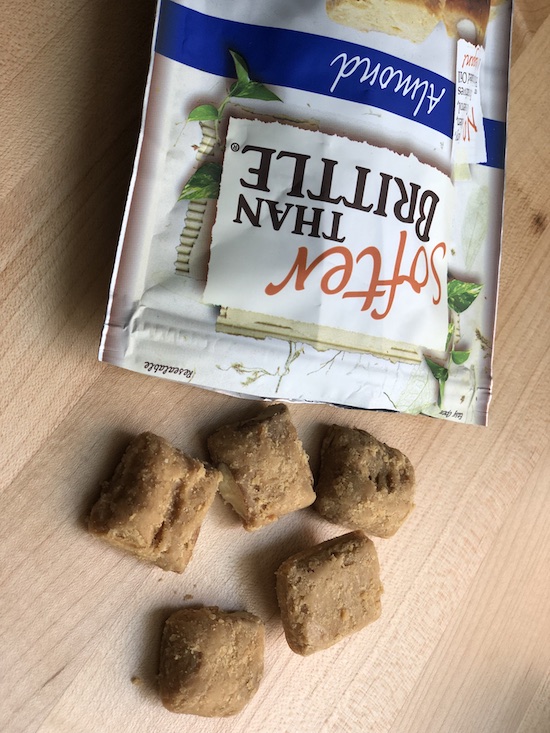 Reader Giveaway: One lucky Chic 'n Savvy reader will win a prize pack of all 4 varieties of Softer Than Brittle: Peanut, Almond, Cashew and Pecan. To enter, just complete the entry form below by 11:59pm ET on 4/16/18. Good luck!