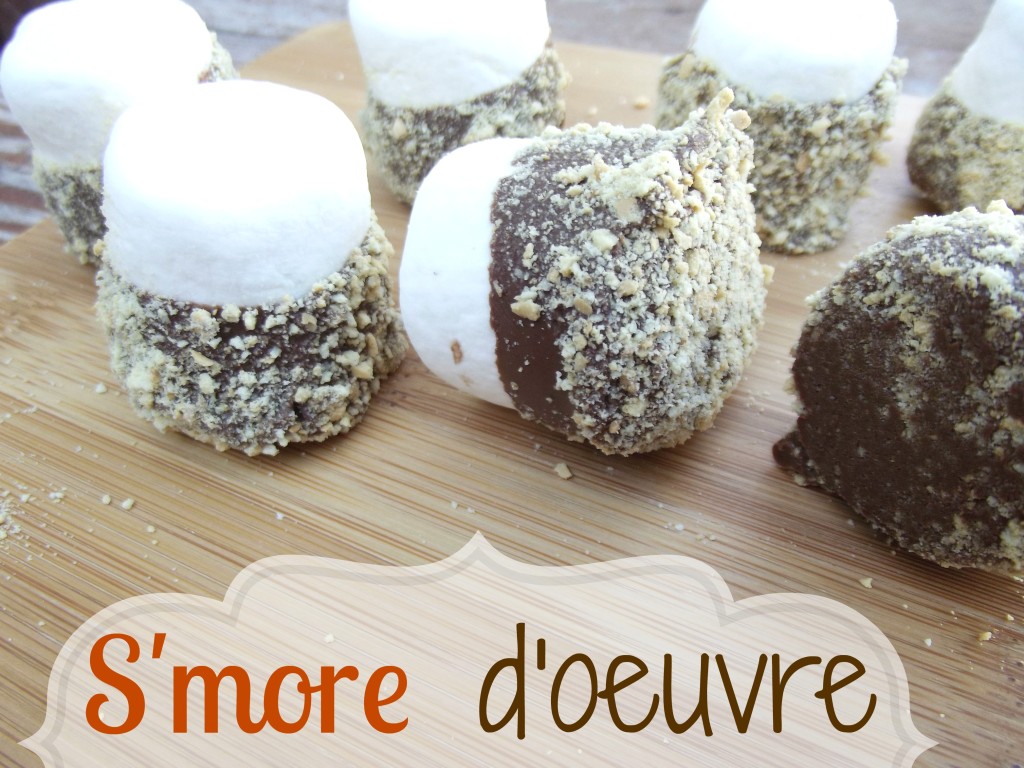 If their is every a combination of flavors that I will never get old to me… it is… marshmallows, chocolate, and graham crackers. Yep you said it, S'mores!! I just love love love s'mores, it has almost become a bad addiction lately!! I have found snack bars, cereal, even nut packs that are s'mores!!!
My sister, Felicia actually introduced me to the S'more d'oeuvres!! She made these for my bridal shower years ago and every since they have stayed close to my heart :-)!! It makes it easy to enjoy the s'mores all year round and you don't even have to have a fire to create these masterpieces!! Rather simple and beyond tasty!! 
They would be great for a party or if you are like me, make them just because no special event needed!! I will say it really isn't a recipe but it is something I think we all should know about!! I think that they are super cute, and you can dip the whole marshmallow in the chocolate, or do what I did and dip part of it!
Ingredients
1 cup semi-sweet chocolate chips
1 cup milk chocolate chips
1 tbs shortening
marshmallows
graham cracker crumbs
Instructions
First off you want to take both chocolate chips and shortening and melt the chocolate mix in a bowl. I did it in the microwave and every 25 seconds I took it out and stirred it. You can do on the stove totally up to you!
In another bowl put in your graham cracker crumbs.
Once chocolate is melted, you will take one marshmallow and dip it into the chocolate, then sprinkle some graham crackers on top of the chocolate mixture until it is coated. I used a spoon to pour the graham cracker mix over the marshmallow.
Repeat steps until you run out of marshmallows or chocolate!
Then lay the dipped marshmallow onto wax paper. Allow to fully dry and store in an air tight container.
_________________________________________________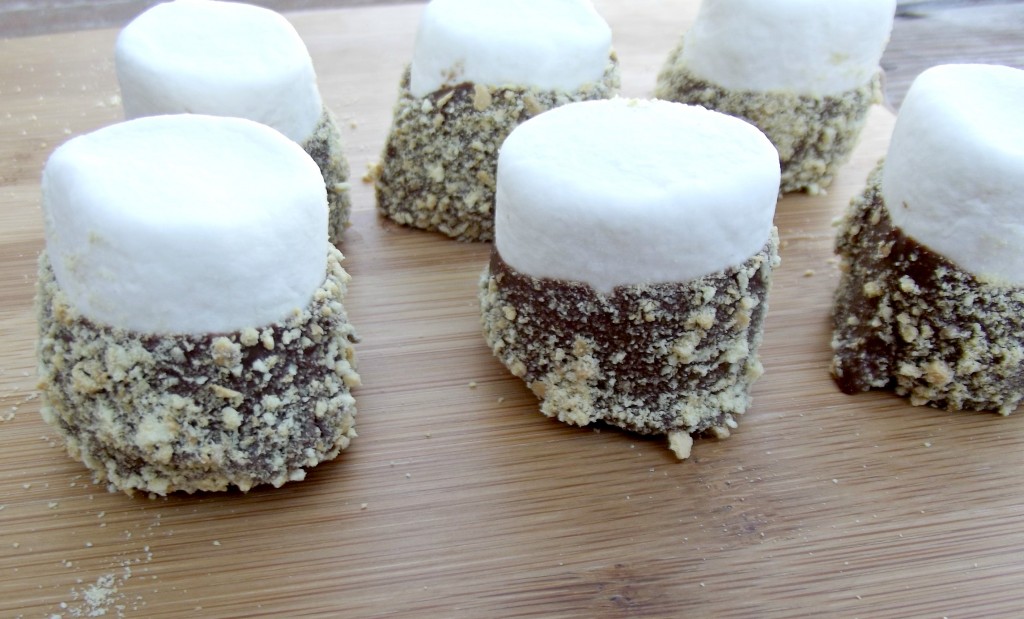 Like I said it sorta isn't a recipe, but I never knew about them until my sister introduced me to them. So I wanted to share this tasty treat in case you have never heard or thought about this!! You could also put a stick in them and serve that way as well! It would be cute for a party!
Have you ever made these or heard of them before? Hope you all enjoy these as much as I do :-D!!