SmartNoggin NogginRings Reaching and Grasping Rings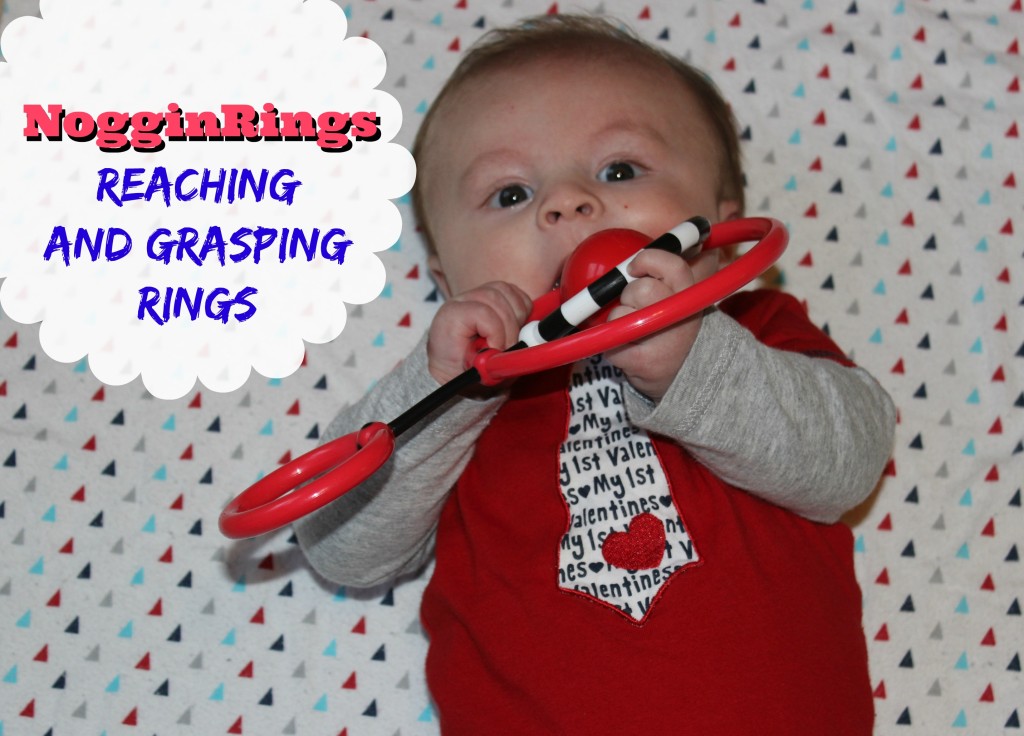 We were sent the SmartNogging NogginStik Developmental Light Up Rattle and Reaching and Grasping Rings for Clay to try out! I have to say the Reaching and Grasping Ring is his absolute favorite item for him to play with right now. He loves pulling it up to his mouth, and munching on it! We have had this for a few weeks now, and he plays with it pretty much every day!
As a parent I want items that help my little man grow and reach his milestones early or at the proper age. I think having learning toys that are fun and beneficial are so important! That is why I was so excited to get these SmartNoggin rattles and rings for him to play around with!
The NogginRings is great for early interactions with baby. The high contrast toy will grab a newborns attention with its face in the center, and the black and white rings and the big red ring as well. It does have a soft rattle that will be gentle for baby and not startle them. Clay grabs this really well and holds tight to it. 
NogginStick Light Up Rattle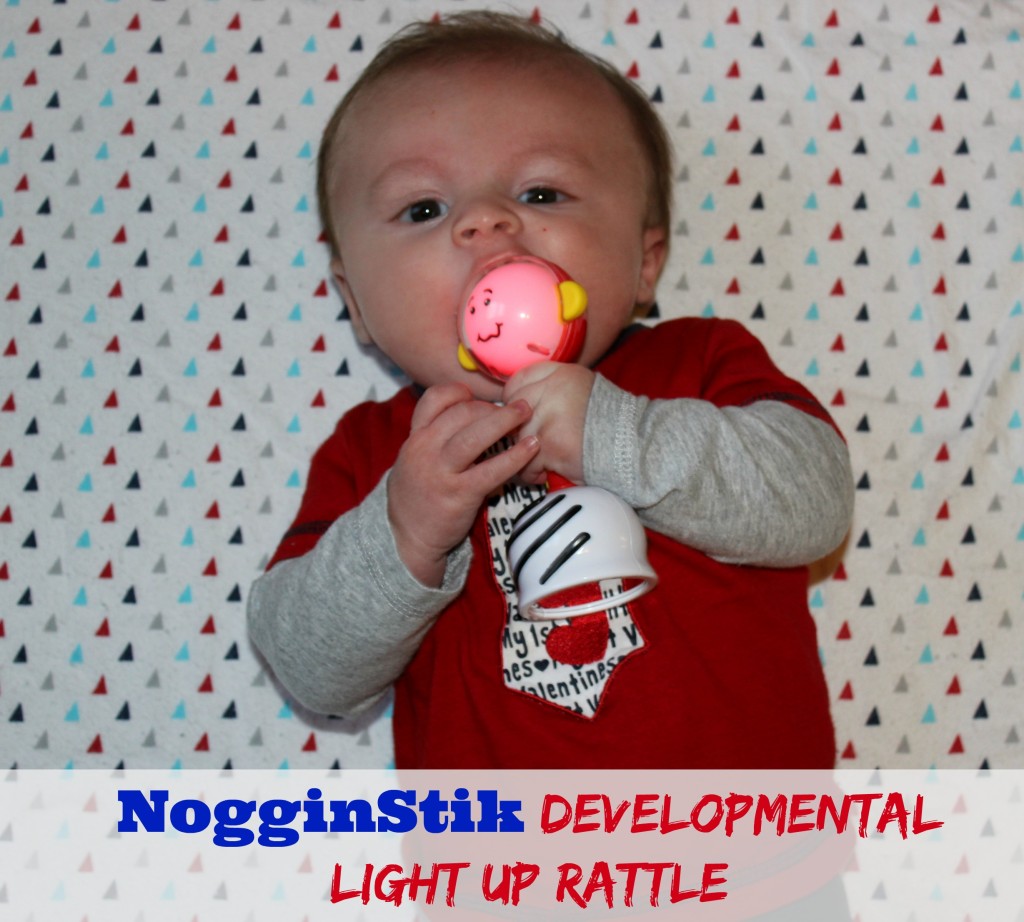 NogginStik was designed for parents and caregivers to help encourage early milestones in developments. The rattle changes color when it is tapped or movement, from red, blue and green. This helps stimulate a baby's eyes and to encourage visual tracking!  It is easy to hold handle for mastering grasping, and it has some fun textures to it!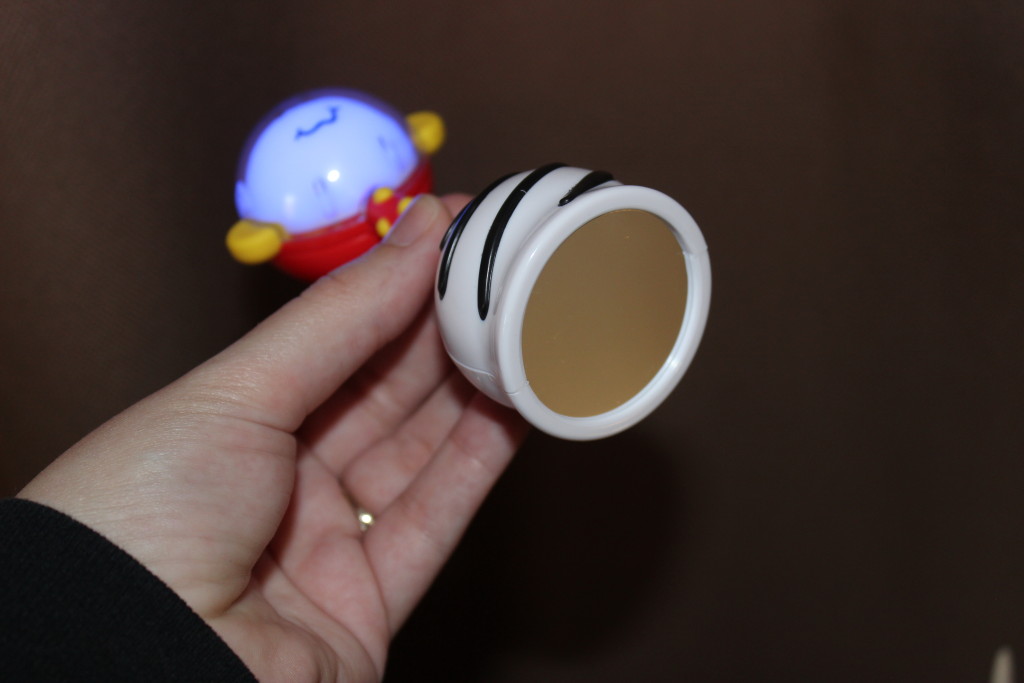 Plus their is a mirror on the bottom of this rattle so they can see themselves in it! Also you can see the texture on the bottom part of the rattle, the black lines. They stick out a bit which is fun to feel for baby! I highly recommend these to any parent, or as a gift for parents-to-be! They are lots of fun and they can help them reach their growth milestones!