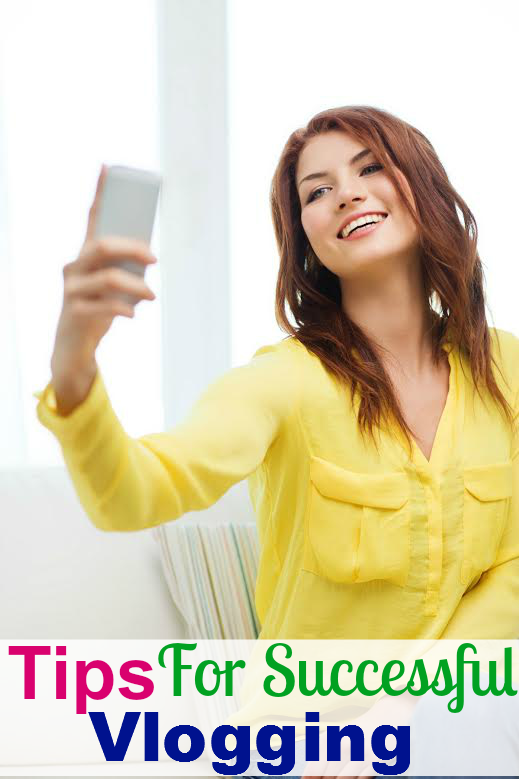 You've started vlogging, but you still aren't quite sure what you're supposed to be doing? Or maybe, you are just looking for some ideas for how to be more successful at it. Either way, I hope these tips for successful vlogging help you! You may think they are so simple, but by following these tips, it can really help you in the long run!
Be interesting. Grab your viewer's attention, and keep it. Be exciting and enthusiastic. Look at the camera. Vary your pitch, keep things flowing. Try not to stumble over your words, and most importantly: don't be boring!
Be authentic. Don't try to be someone or something that you're not. Your viewers will notice right away, and you won't be successful because you'll lose them all! If you want to gain followers, you need to be honest – and you need to be real. No matter what you're vlogging about, someone out there needs to hear it (and many more want) to.
Be helpful. The most successful vloggers almost all have one thing in common: they're helpful. You want to be thought of as a resource in your community, on the topic(s) you're vlogging about. To do this, you need to first be authentic – then you need to answer a question, solve a problem, and assist viewers with their needs. Are you a makeup artist? Show me how to shade my eyelids properly, and you've got a fan for life.
Be dependable. If you put a new video out each Thursday, stick to that schedule! You can add more videos each week, but try not to skip a week if at all possible. If I'm used to watching your Thirsty Thursday vlog, I'm going to start to expect it and might find a new favorite vlogger if you start skipping it.
Be visible. Use natural light when possible, or use umbrella lights
if you need to go with artificial. Either way, make sure your face is easily seen. Show the whites of your eyes, and show your beautiful smile. Be personable! YouTube is a community, and vlogs are a way to grow friendships. Viewers are more loyal when they see you as a friend.
Be confident. Ditch the insecurities. Forget about what you look like. There's someone out there that is prettier, and someone out there that isn't quite as pretty. There's someone out there that will think you're the most amazing person to ever walk the Earth. Even if you don't have confidence, it's time to fake it 'til ya make it, because you're not going to be successful unless you have some faith in yourself.
Last but not least, Ignore the haters. If you have haters, you're doing something right. So, keep doing it! There will be trolls on YouTube (all. day. long.), regardless of your video content. Ignore them, and keep doing what you do. That's the best tip I can give you for being a successful vlogger.
Do you have any Vlogging Tips?!