This is a sponsored post written by me, on behalf of Mom Central Consulting.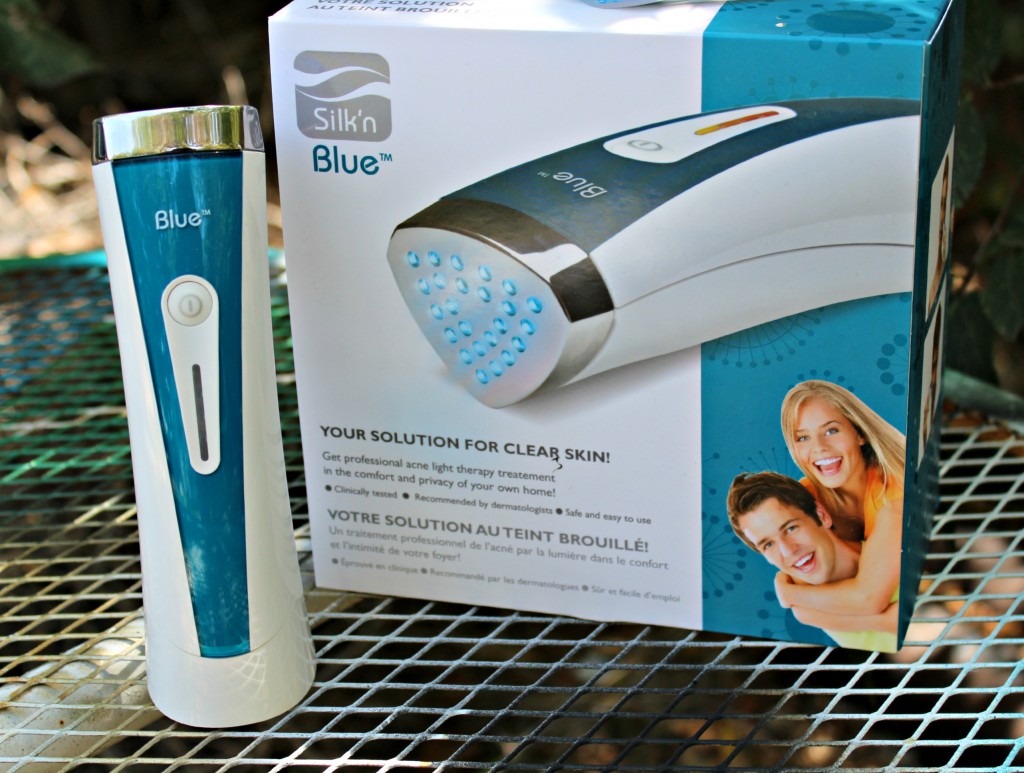 I have never had really clear skin. Even as a teen I was always breaking out, it was a bit embarrassing. As I have gotten older, I went through a phase where my skin started to clear up pretty good, and that lasted a few years. Then I hit 25 and my acne came back, and sometimes I think worse then when I was a teen.
I had bought like 5 different products from face wash, toner, deep cleanser, moisturizers, spot treatments and everything else you can think of to do a daily routine to get my skin looking clearer! Well, I found that some of the deep cleanser would just dry my skin out like crazy! I found that I started having dry patches around my cheeks and forehead. I thought, which is worse, acne or extremely dry skin! I had gotten a really strong topical acne spot-treatment, it burned so bad when I applied it, and it left my skin so dry and sensitive, it was horrible! I vowed to never try something that extreme again! I have learned, as I get older my skin has become more and more sensitive.  I was in search for a new alternative that would clear up my acne without leaving my skin excessively dry!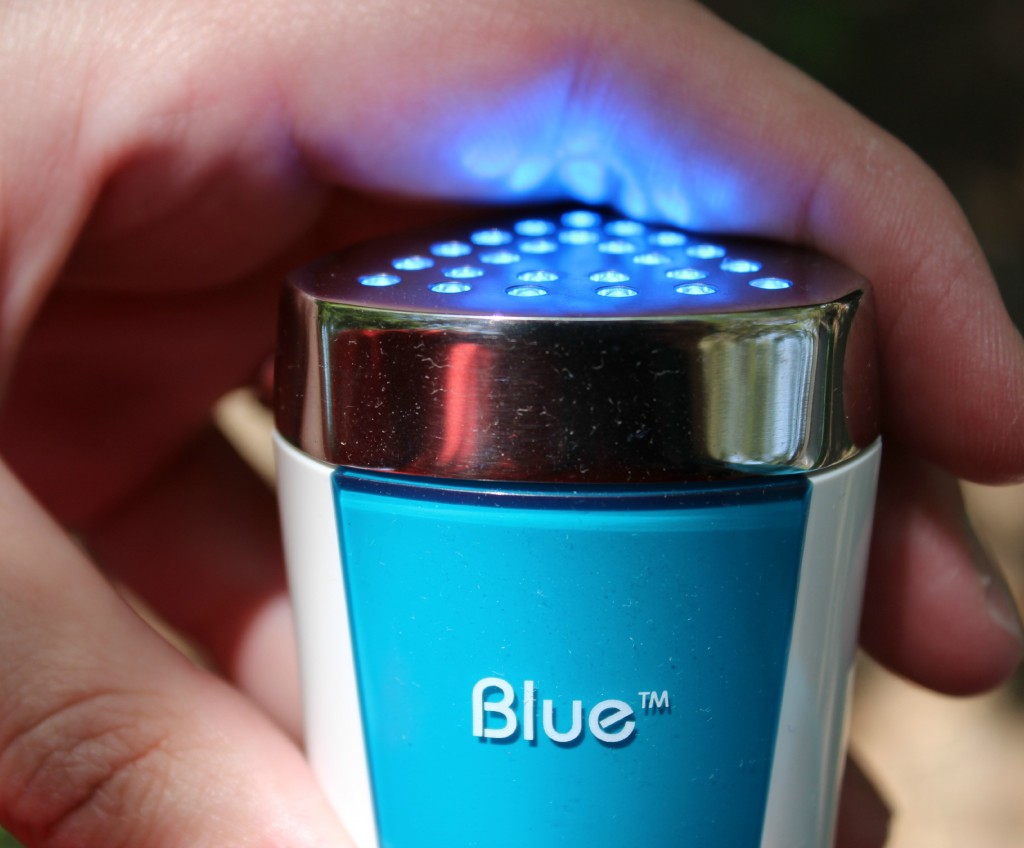 I was sent a Silk'n Blue to try out and see if it would help my skin become more clear! It is a hand-held light device for home treatment of acne. I love that it is a Natural Way To Get Rid of Acne! Silk'n Blue has a gentle synergistic power of a fractional blue light, which is the same as what is used in dermatologists offices. It possesses a built in temperature sensor, that starts neutralizing bacteria immediately, and prevents future breakouts!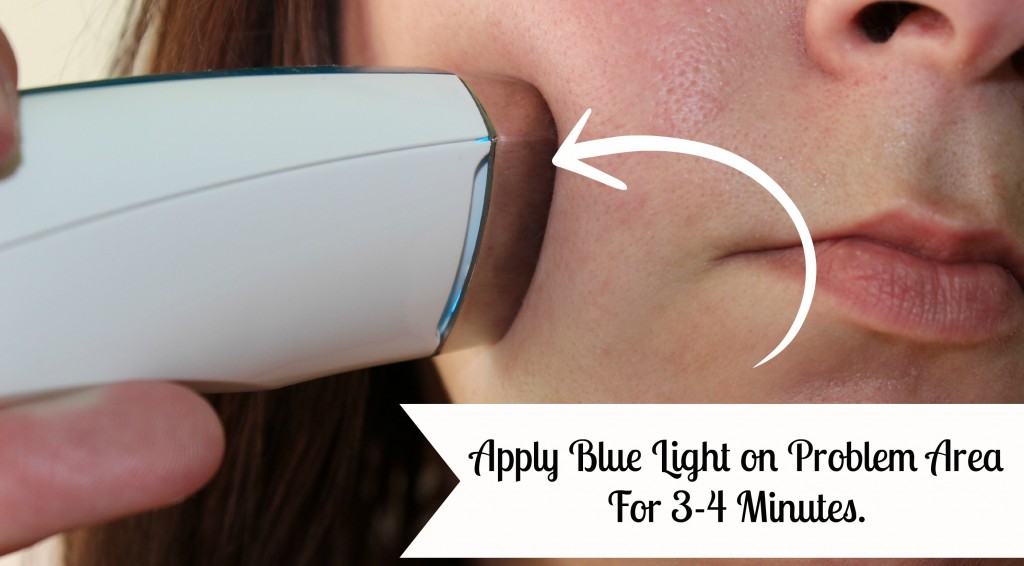 This is very simple to use! They recommend that you use this daily for 6-8 weeks for optimal results. Apply the blue light on the problem are for 3-4 minutes. It will get a bit warm, but it is very tolerable. I actually like the heat it puts off, it will make your face a little red in that area, but it will last just a little while. I was using this two times a day, once in morning, and once in the evening. After I had used it for a few weeks, I then changed it to one time a day.
This is clinically proven and dermatologist recommend. I love that it is a natural, drug free solution! It doesn't dry my skin out like my cleansers were doing! I do not have any side effects from using this, like I do when I use other cleansers, moisturizers, toners and so on. Plus it is FDA approved and Health Canada Cleared, which really speaks volumes!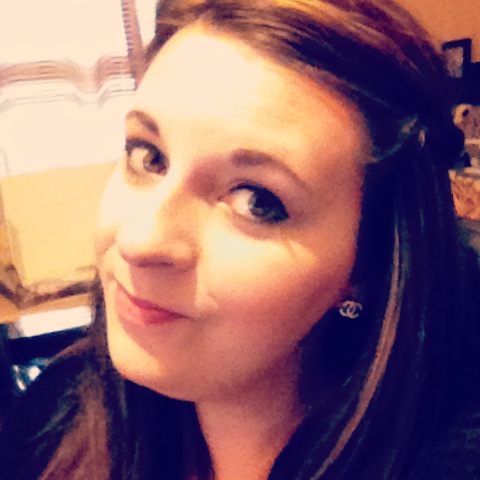 I have been using the Silk'n for quite a few weeks, and I really love it!  It has worked wonders on giving me clear skin! I have found a device that helps me to have clear skin, and you can't beat that. It takes a little while to use, since you hold it on the same spot for 3-4 minutes. But I just grab a hand-held mirror and do it while I am catching up on some tv shows in the evening!
Discount Code: 
If you think that the Silk'n Blue could be a product for you, check this deal out!
Get 15% Off the Silk'n Blue for a limited time with coupon code BLUE15. Clearly a better way to treat Acne!
Do you think this is a product you or your teen could benefit from?