SAVE ON DIAPER TODAY
This review was made possible by iConnect and Luvs.  I was provided compensation to facilitate this post, but all opinions stated are 100% mine.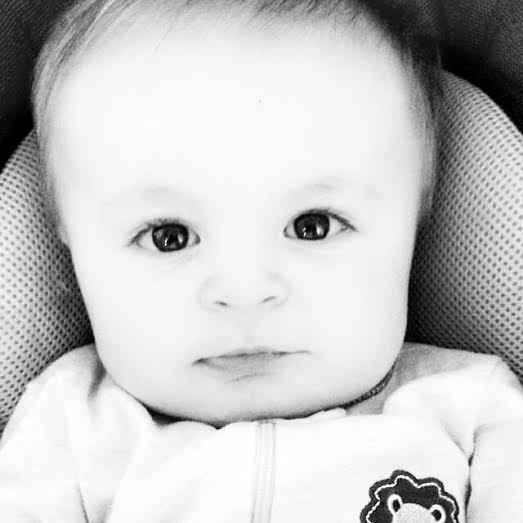 Okay all you moms and dads out there, if you are like me, you know diapers can really add up after awhile! I wanted to share a great way to save some good money on some Luvs Diapers!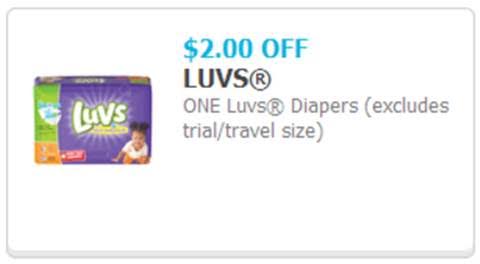 Our little guy just turned 7 months on the 20th and I don't even want to know how many diapers we have went through since he was born, hahha! Right now Luvs is offering an opportunity to save $2 off Luvs Diapers with the Print at Home Coupon from Coupons.com! Print the coupon at home and use it at any mass, discount or grocery stores where Luvs Diapers are sold.
Luvs offers sizes from Newborn to size 6, so you have a nice wide range to choose from! Plus they have nice large refastenable stretch tabs, to ensure a nice snug fit. I know I have used diapers in the past and it came loose, which didn't turn out good for me! Luvs also has a leak barrier leg that gathers and leakguard core to help absorb and protect from leaks! If you have ever been up at midnight changing a leaky diaper you feel my pain! Been there and done that one to many times, it is worth buying the best diapers you can and Luvs does that, and they are pretty affordable!  If you aren't satisfied with the leakage protection of Luvs, they will refund your money. See their website, www.luvsdiapers.com, for details.
Ibotta Offer for $3 Rebate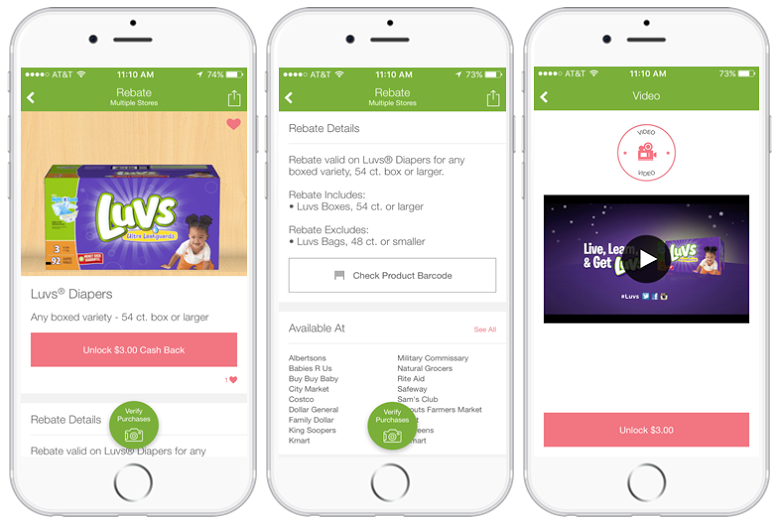 PLUS for even more savings, if you do Ibotta, you can get a $3 rebate on any boxed variety of Luvs Diapers 54 count box or larger! I use Ibotta and love it, great way to earn a little money back from shopping. Once you shop at certain locations and for products that are available at the time on the app, each product offers a different amount of money. Then just verify your purchases by scanning product barcodes and submitting a photo of your receipt. Then within 48 hours the money will be in your Ibotta account, it is Free to join! There are over 193 supporting stores at over 500,000 locations.