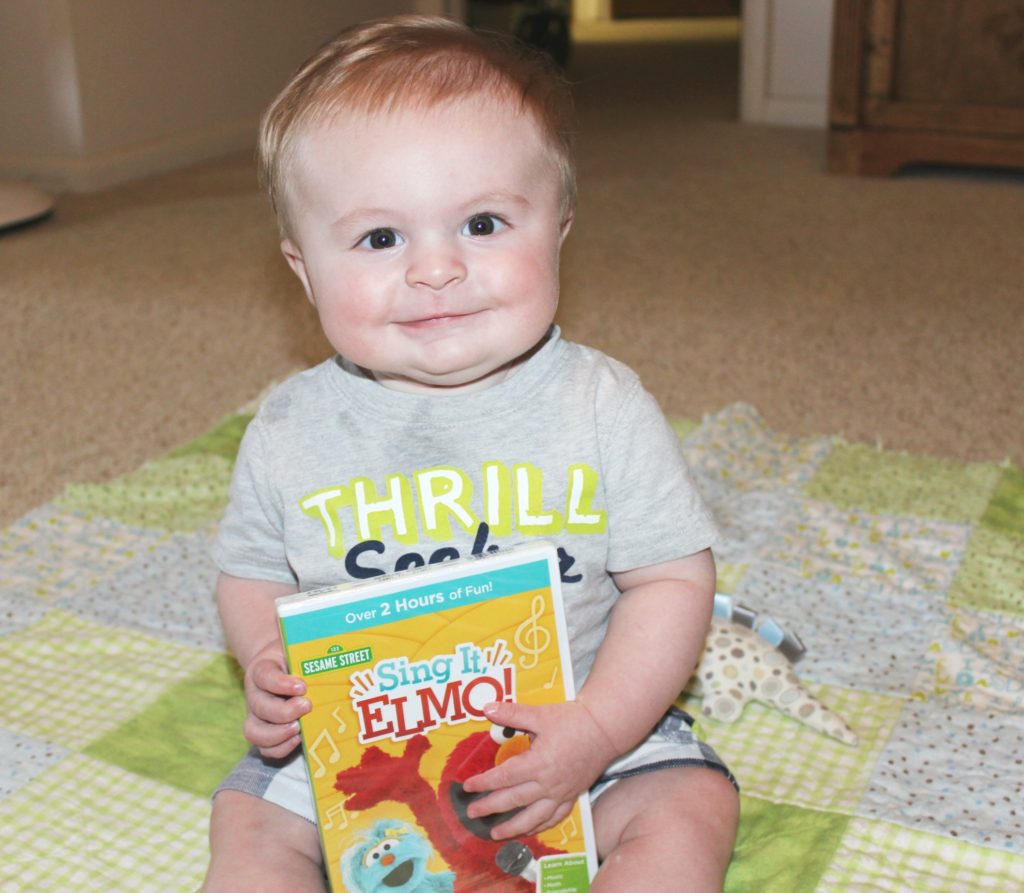 Look what we got in the mail the other day, Sesame Street,  Sing It Elmo! What I love about Sesame Street is they really work on helping kids grow smarter, stronger and kinder! This will be available to purchase on dvd 5/3/16 and digital 5/3/16. This is jam packed with over 2 hours of fun musical compilations!
We had the Sesame Street on the other day and Clay was just staring at the tv. I think he is starting to get intrigued by it, so when I saw this was coming out I knew I wanted it on hand for him when he really likes watching shows later. Because I believe if you let them watch cartoons, let it be a learning experience. Plus I grew up watching Sesame Street and I loved Elmo!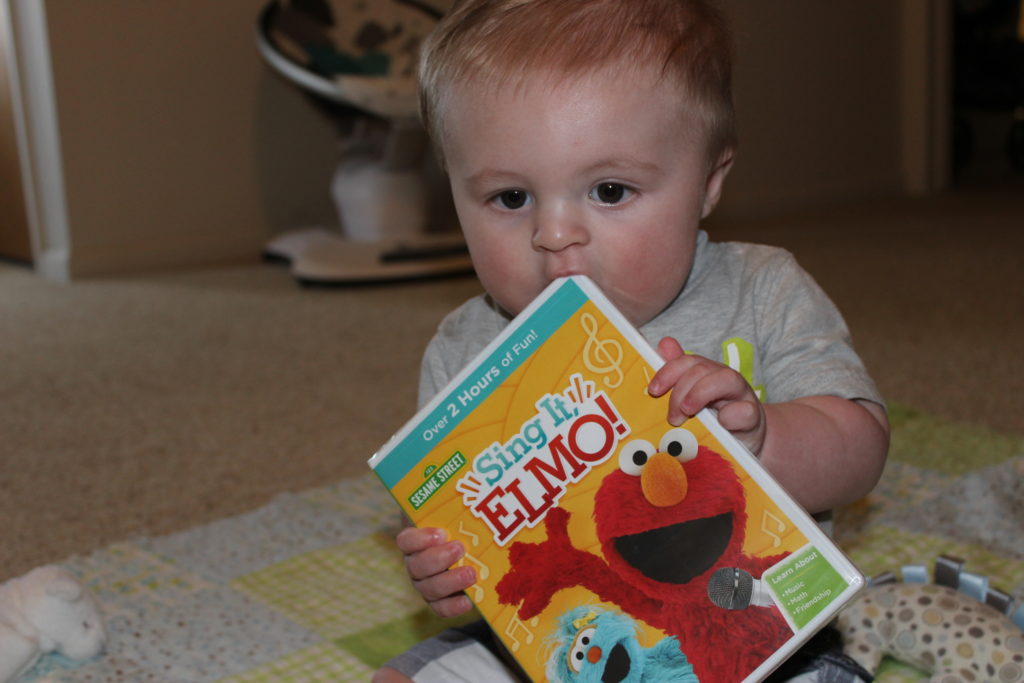 In Sesame Street: Sing it, Elmo! Elmo and Rosita have planned a play date, but they keep missing each other! Children join Elmo and Rosita as they search the neighborhood for each other, singing along the way.  Through songs, kids can appreciate music, learn about friendship, and even practice math skills such as number recognition and counting.  Preschoolers will love singing and dancing along with Elmo, Zoe, Grover and Rosita and their new band, "The Cute and Furry Four." But, when everyone needs to go home except Elmo, what will happen to the band?  This special is one you won't want to miss!
So if you have a kiddo or know one who will enjoy this, make sure to pre-order or snag when available! It is a fun one for sure!
Did you watch Sesame Street growing up?!