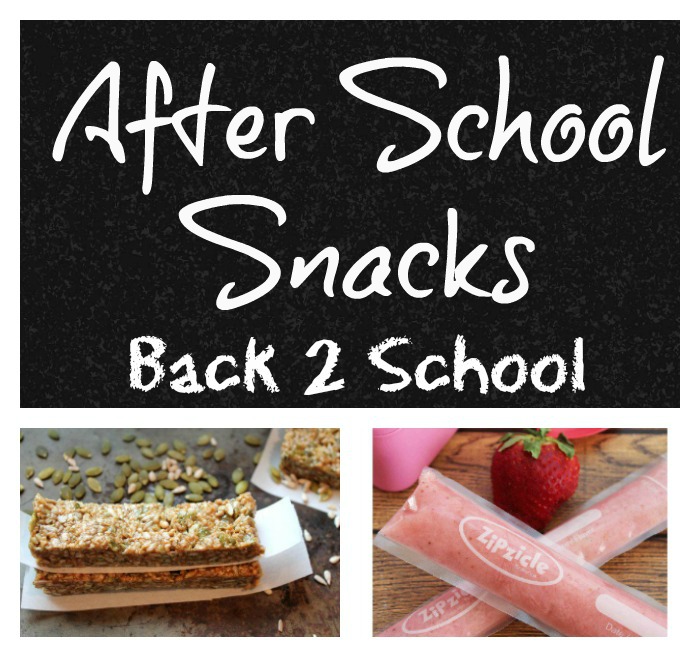 I can't believe that school is going to be starting so soon, I know some states it may have already started! My birthday is the 12th of August so when I was little I would pray my birthday would get here. Then at the same time dread it as I knew school would start shortly after! Haha, I wasn't the biggest fan of school as I was afraid of all the germs, so there was tears, more tears and then a few more!
I thought it could be fun do to a roundup post of after school snacks that are inspired by Back to School! These snacks would be a great treat for your kid/kids, or even a fun lunch idea to pack to go along with the rest of their lunch!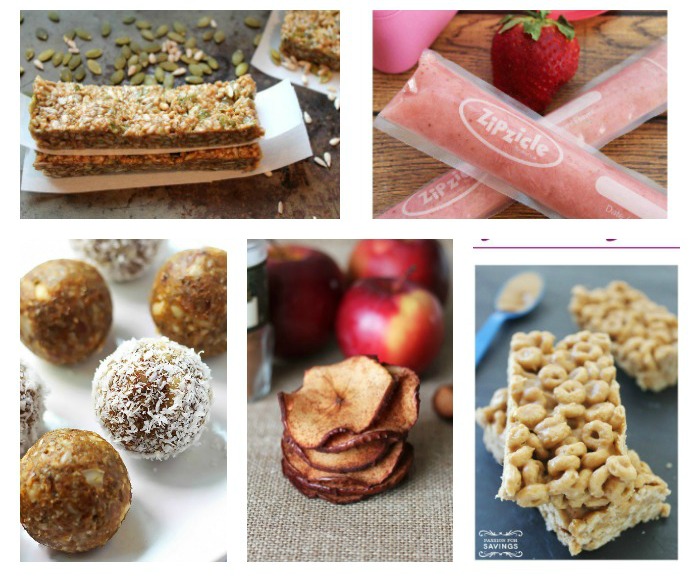 GLUTEN FREE Pumpkin Pie Energy Bites 
Rice Krispy Treats with Fresh Fruit
Granola Crusted Apple Nuggets with Caramel
No Bake Peanut Butter Energy Bites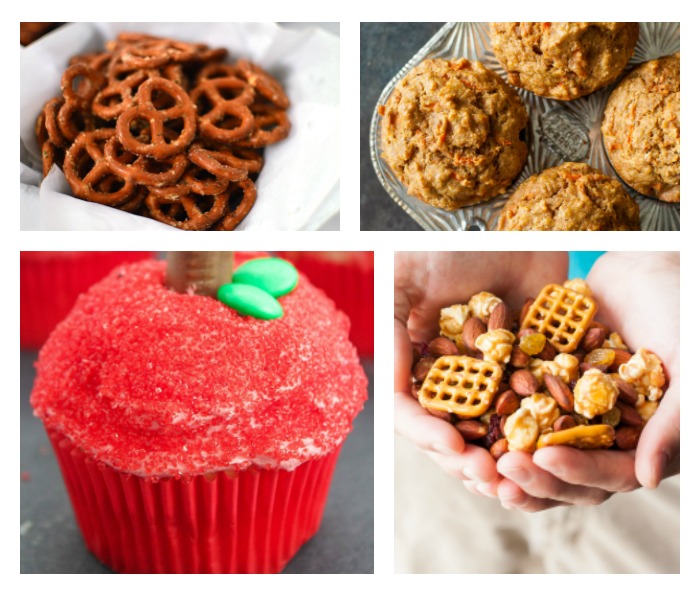 Sweet And Salty Homemade Trail Mix
Carrot Butternut Whole Grain Muffins
I hope these delicious recipes can be a fun snack for your kiddo's, and who knows you might sneak a few bites! Plus, these recipes don't have to be used for back to school snacks you can make them anytime of the year. I just thought a Back 2 school theme could be fun!