This shop has been compensated by Collective Bias, Inc. and its advertiser. All opinions are mine alone.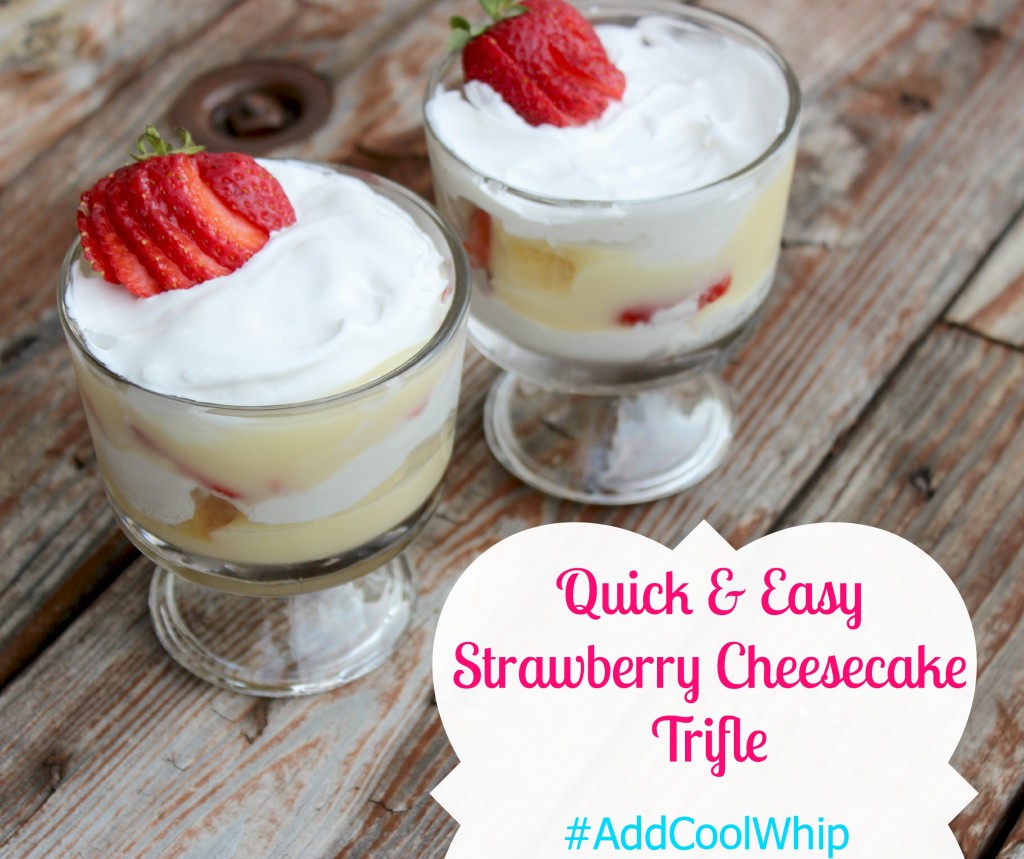 I know most places have already started school or are about to! I had both nieces start on the 15th, then my nephew will start school today! He is pretty excited, he will be in kindergarten! I thought it would be fun to create a super easy dessert that would make for a great after school snack! I am all about the quick and easy snacks, those are the best in my opinion!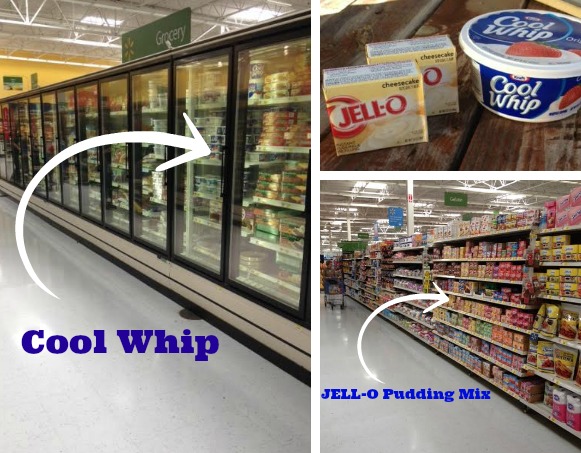 I had to head to Walmart to grab some JELL-O Pudding mix and some Cool Whip along with a few other ingredients! Right now you can use $1 off Coupon when you Buy 1 Cool Whip and 2 JELL-O Pudding Mixes, while supplies last!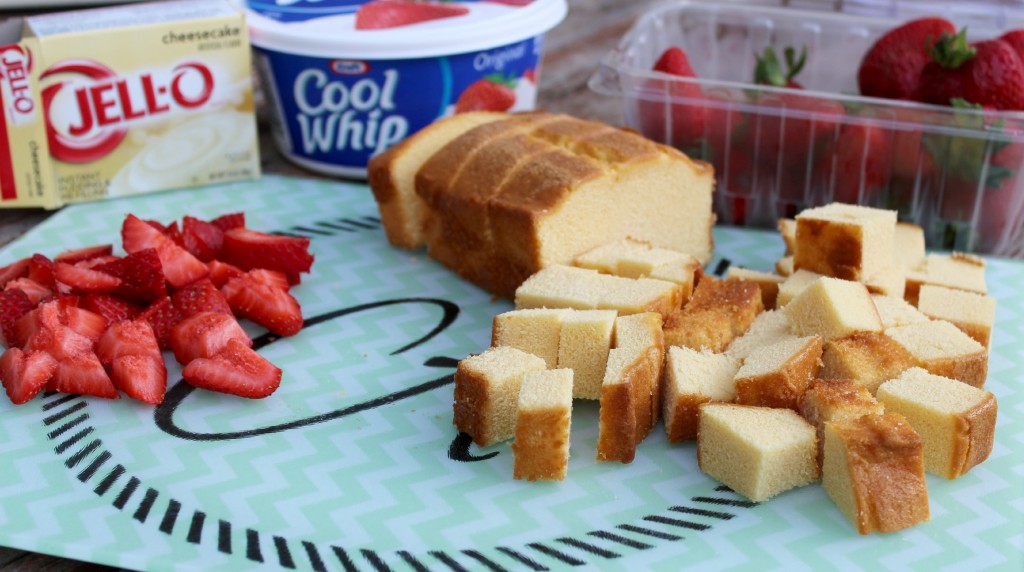 This strawberry cheesecake trifle takes few ingredients and requires no baking! You can make as many trifles as you want, and store the rest of the ingredients in the fridge and then just make them as you need them! It takes just a second to get them made, and seconds to get them eaten!
Let's get to how you make this yummy snack, shall we?!
Ingredients: 
1 Tub of Cool Whip 1 Package of JELL-O Cheesecake Pudding  Strawberries Pound Cake Cut Up (I just bought a pre-made one)   Mini Trifle Containers, or you can use one big one if you prefer.   
How To Make: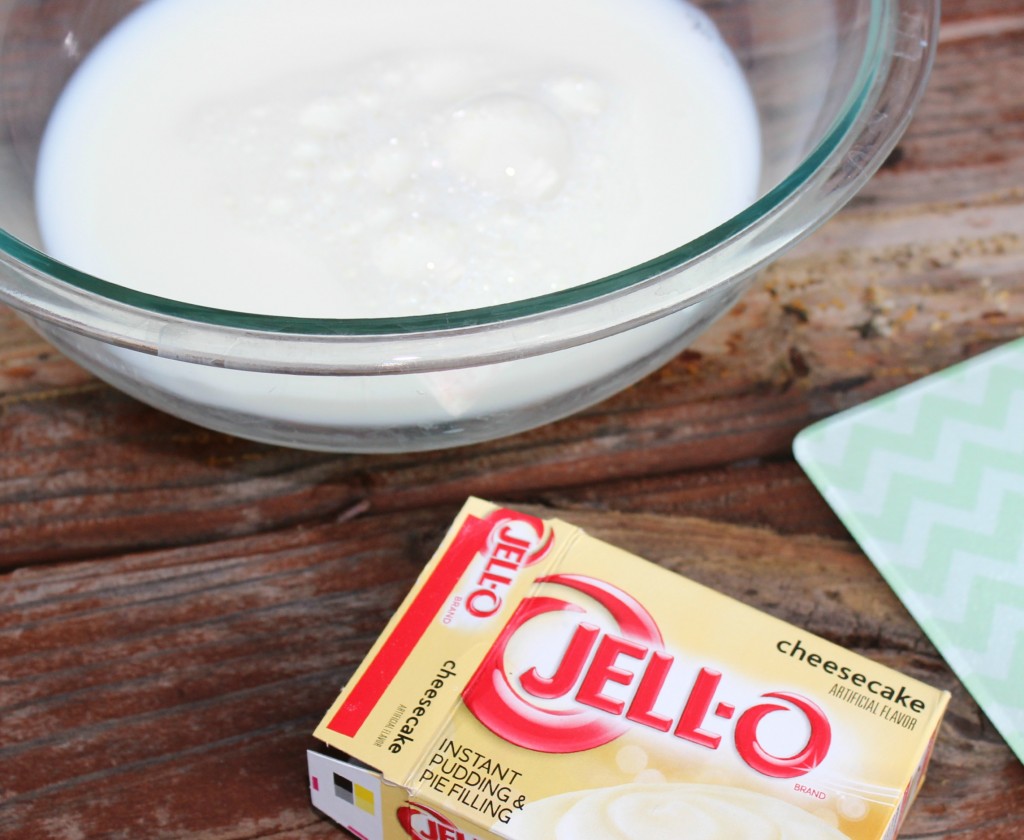 1.  First off you want to make your JELL-O Pudding. Just follow the instructions on the back of the package. Takes just a second to whip this up!
2.Once your pudding is whipped up good, now it is time to start creating your trifle.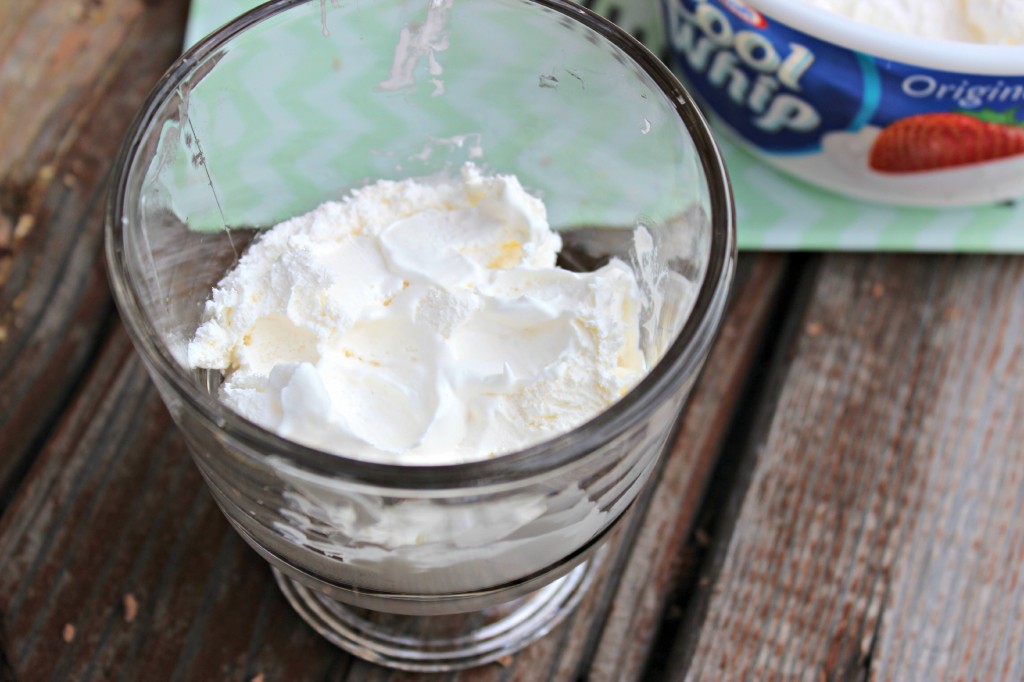 3. Start out with a layer of Cool Whip on the bottom. If you prefer more JELL-O pudding you can start with that as the bottom layer. It really isn't set in stone what you have to start with.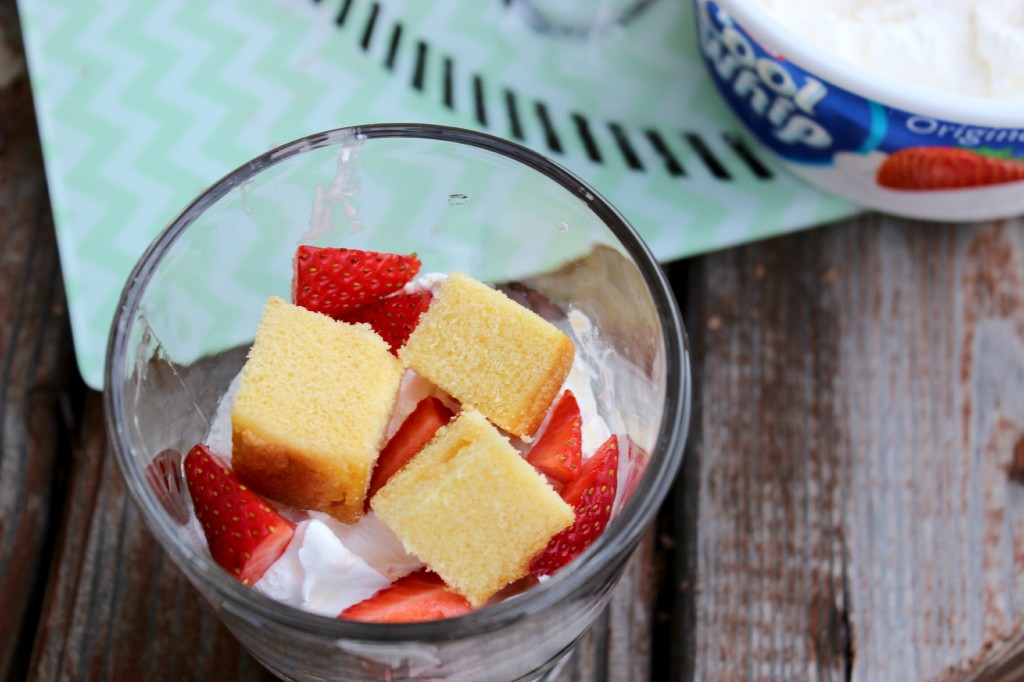 4. Next you want to place some of the pound cake and strawberries on top of the Cool Whip. Add as much as you would like, just leave some room to add more layers.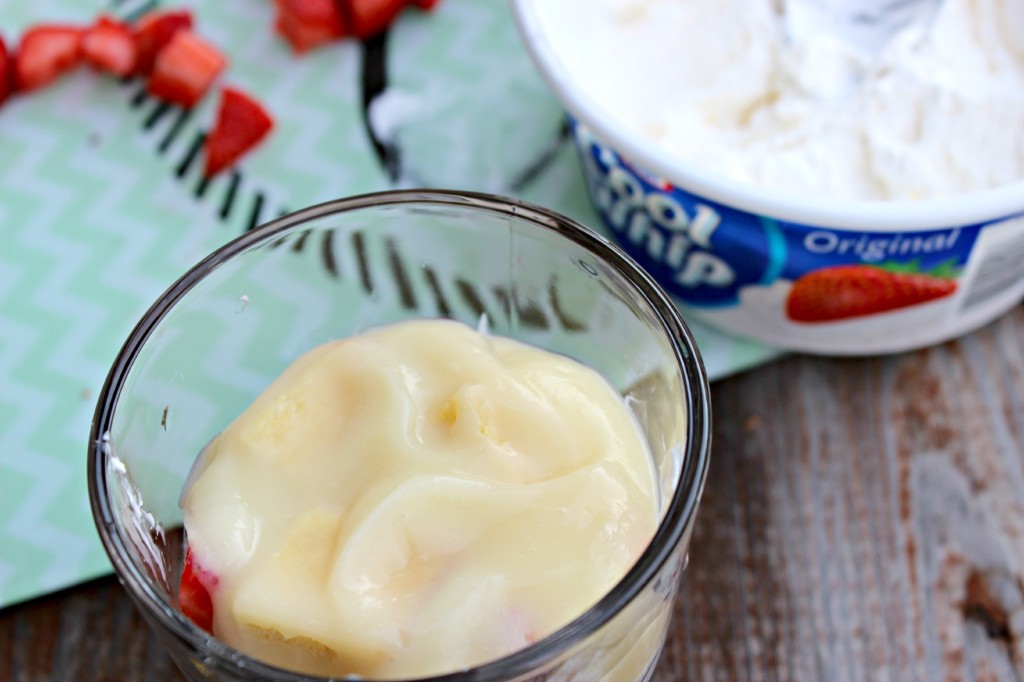 5. Then add some of that tasty JELL-O Cheesecake pudding on top of the pound cake and strawberries. Make as many layers as your container will allow you. Just save room for the final layer of Cool Whip.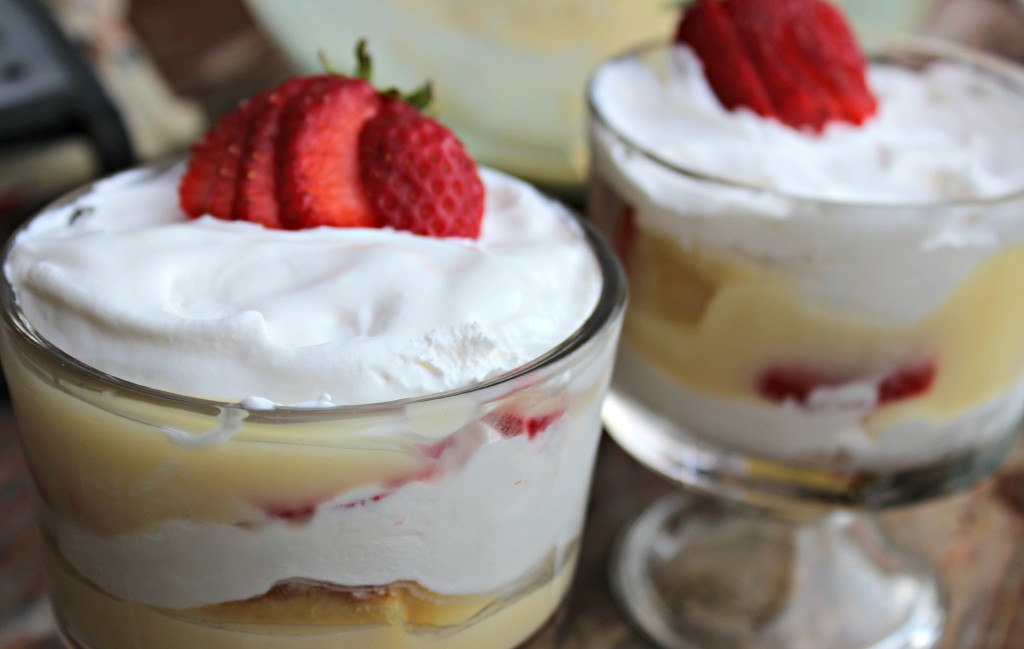 6. Once you finished all your layers, it is time to add your final layer of Cool Whip and top with a strawberry! You are ready to serve this delicious kid-friendly dessert! As you can see it only takes a few minutes to assemble, and before you know it, your done! I love making desserts that are fast to whip up, require no baking, and taste amazing!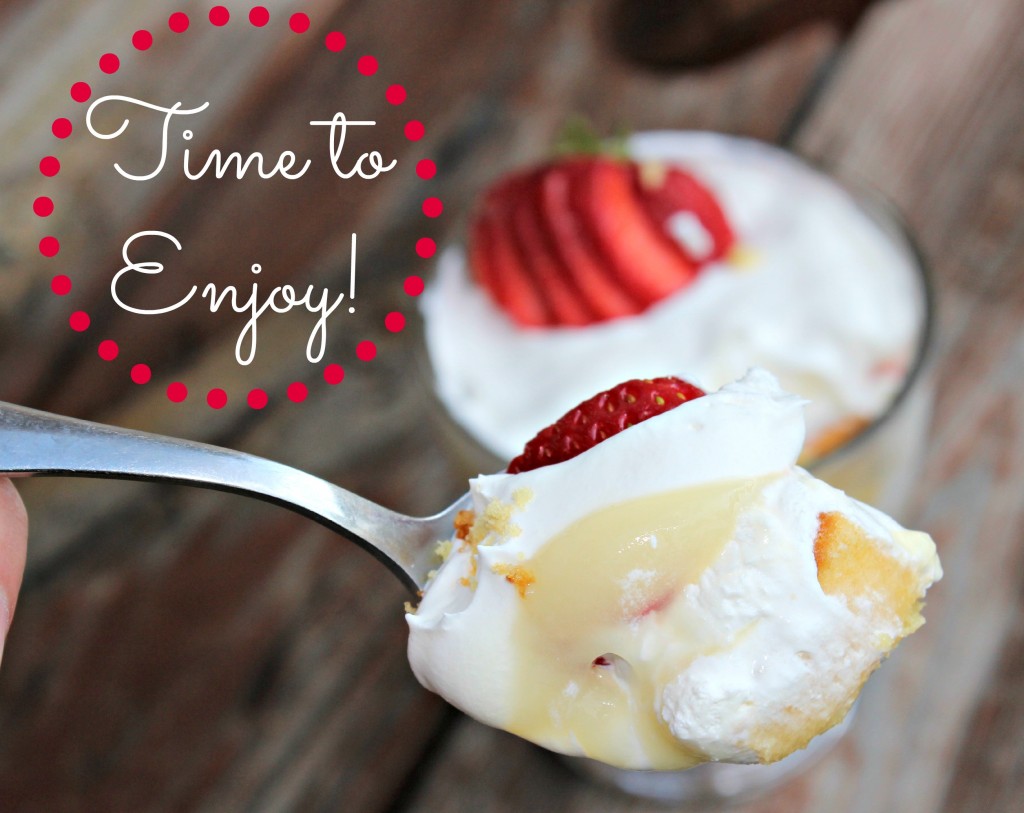 I found, it is best to make these right before you serve them. The pound cake will get soggy as it sits. So I just keep the ingredients separate and right before you are ready to serve, you can go assemble them.
You can also use any flavor JELL-O Pudding you would like, I just love the idea of the cheesecake flavor, because I am a huge fan! You could even toss in some other different berries if you have those on hand as well!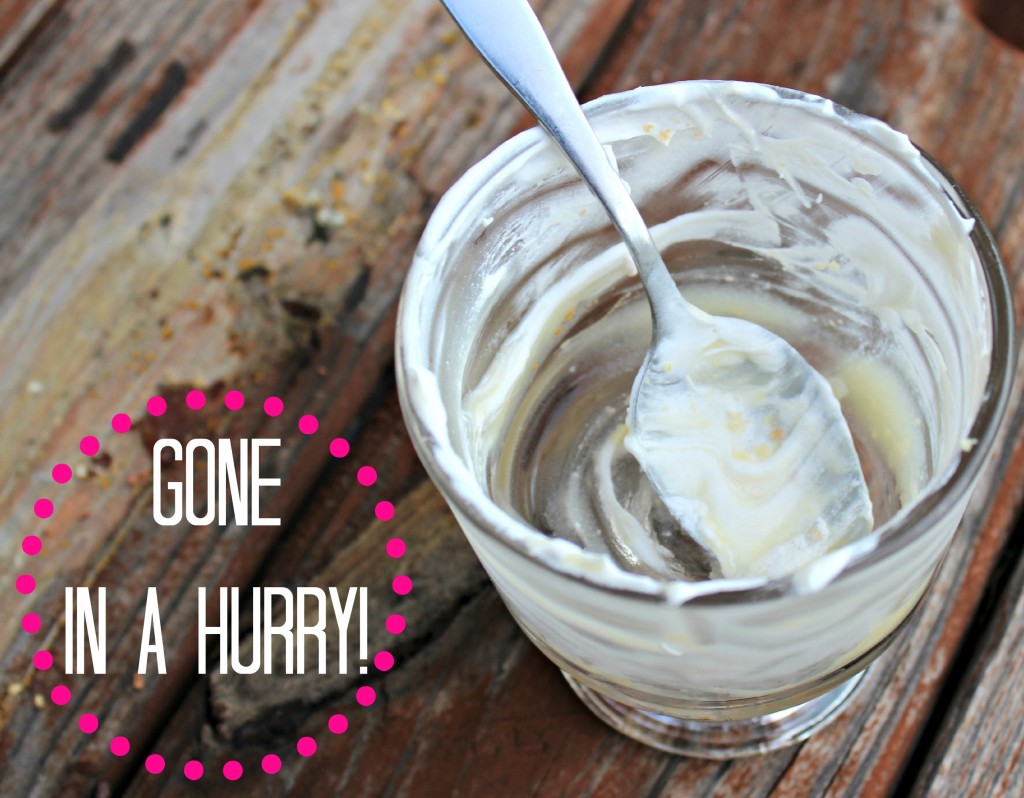 I would love to hear what you guys think of this fun and tasty dessert! Plus it looks really fun, and kids love that it is in a fun size container just for them! Makes them feel even more special!
What kind of after-school snacks do you like to have? Or what was your favorite snack as a kid?!#CollectiveBias