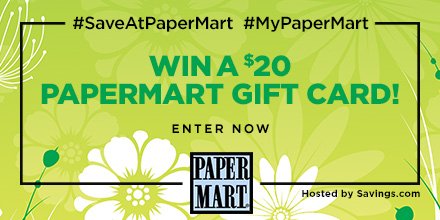 PaperMart.com, the complete packaging supplies store, is giving you a chance to get some high-quality paper products for free! Today (Monday, April 9th) through Sunday, April 15th at 11:59 pm ET, enter to win a $20 PaperMart gift card. You can enter the giveaway by clicking here and submitting your email address at the top of the page. Ten (10) winners will be selected via a lottery drawing and notified on Monday, April 16th via email.
Whether you like to make your wrapped gifts extra special, you've got an upcoming party to decorate for, or you're a small business owner looking for beautiful custom packaging, you'll want to check out PaperMart.com for high-quality products at affordable prices.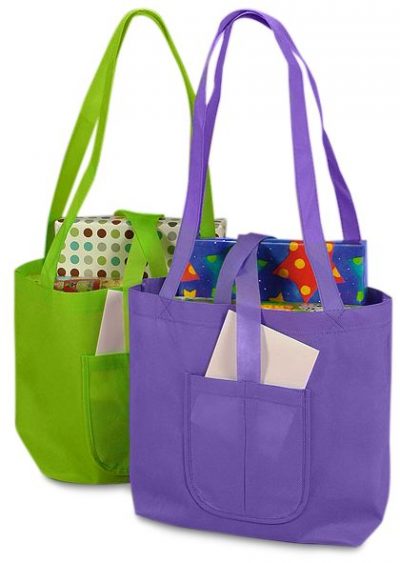 But PaperMart.com doesn't just sell packaging materials! Case in point: while browsing their website I found these Reusable Bags with a Pocket – aren't they cute? You could use them as an ecological gift bag, or store them in your vehicle for grocery shopping trips. If you do use them as a gift bag, your recipient gets an EXTRA gift as they can use that bag for toting their own groceries, stashing library books or just about any carrying job.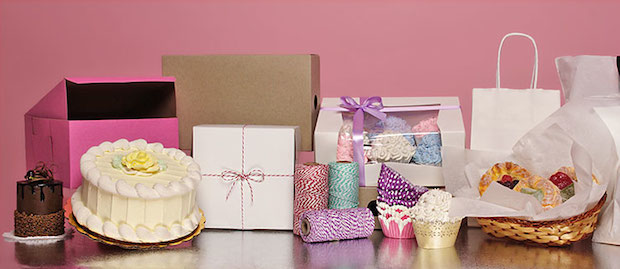 In addition to this #SaveOnPaperMart giveaway, new customers can get 5% off their first order at PaperMart! Just use the coupon code SAVINGS5 at checkout; some exclusions apply. Offer is valid through 4/30/18.
Shop PaperMart now and enter for your chance to win a $20 PaperMart gift card!