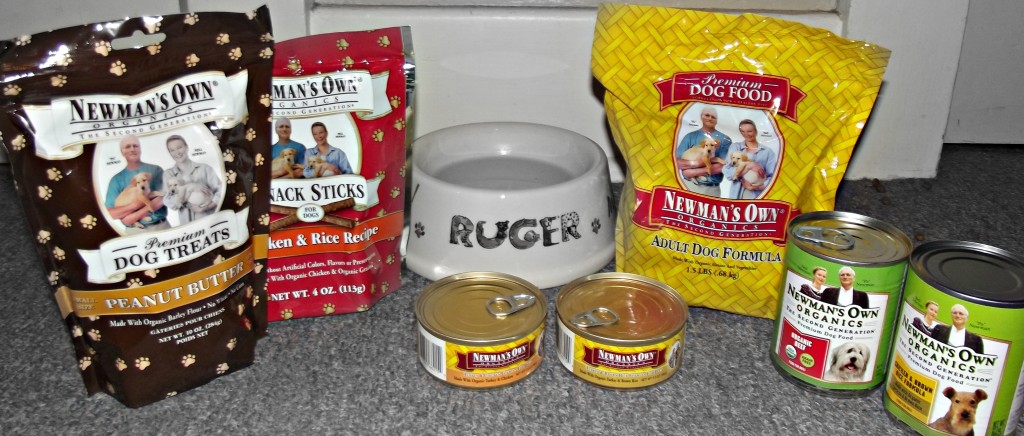 My husband and I really care about our dog Ruger. He is full of energy, and sometimes a little too much :-). I will say for him, he has a very sensitive tummy, so he has to be careful what he eats. We try to feed him organic food and snacks, as he is able to handle them better then other dog foods and treats. Plus it is a lot healthier for him, and we know what he is eating, rather then fillers and such.
Ruger got some really yummy food and treats, for him to test out, courtesy of Newman's Own Organics. Granted he can't type so I will have to do it for him ;-). I think out of all the items we received he loves the Snack Sticks, Chicken and Rice.  When he see's me going for the bag, he gets so happy and starts jumping around and so ready to grab on to that stick and munch it down. I snapped a picture of me handing one to him, and I was surprised it turned out, cause as soon as he got it, he wanted to start munching it!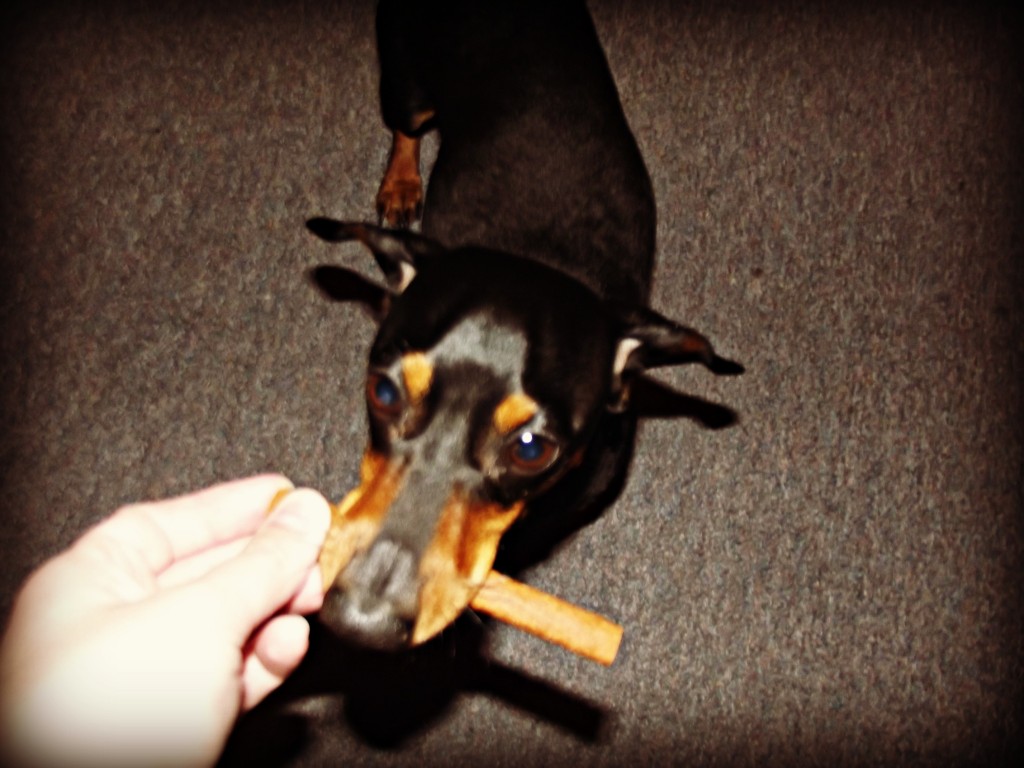 So as you can see, he wasn't gonna let go for nothing! He really enjoyed trying out all the items, and I know he is a fan for life. His favorite time of the day is when he gets his treats, and I know Newman's Own Organics made him happy for sure. Another great hit for him was the peanut butter treats, their is something about peanut butter he just loves. He can just eat it up all day everyday if I would let him!!
Overall, super happy with all the products we received for Ruger, and I love Newman's Own Organics as they take pride in providing exceptional products for pets, that are safe and organic!! Click Here to see what is in their products and what isn't. It will show you exactly what they use and what it is!
Where to Purchase: 
You can shop the Newman's Own Organics line at most mass retailers. Also you can use the store locator on their site, to see where there products are in your area!
I was not compensated to provide opinion on products, services, websites and various other topics. The views and opinions expressed on this blog are purely my own.