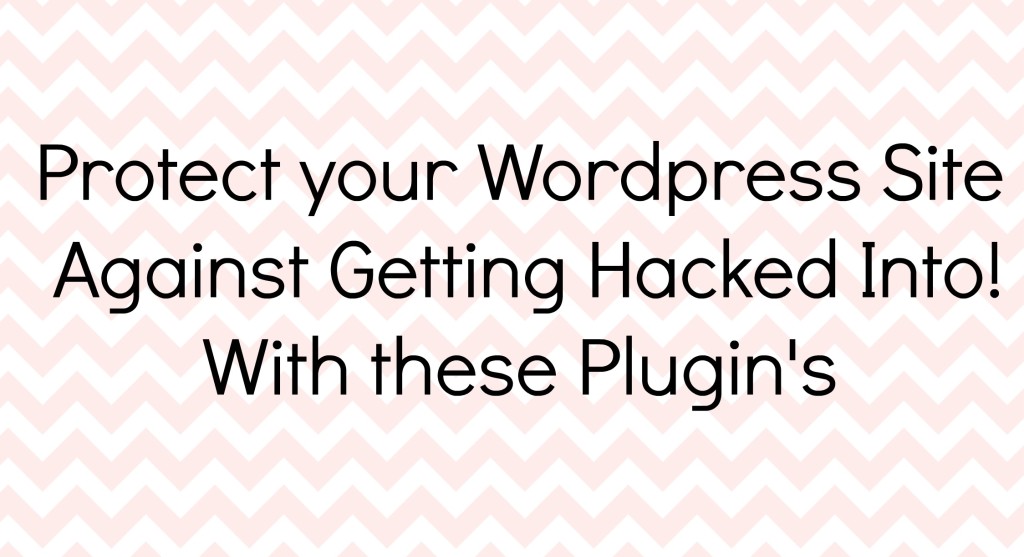 I put a ton of time and effort into my site, and I am not about to let some spammer come in and ruin it for me. I have a few plugins on my site that show me when and who is trying to log in to my site. Bwa ha ha – take that spammers!! 
I was looking over my plugin data the other day and was shocked beyond belief of who and how many people were trying to log in to my site. First off I would say make sure you have a really hard password. With capital and lower-case letter, numbers, and symbols. Don't just hand your site over to them on a silver platter – the easier your password is the easier they will get in! 
 Protect your WordPress Site Against Getting Hacked with these plugins! 
WordFence :  This plugin is ah-mazeballs!! It can show you live traffic coming in to your site, from humans, spiders, and such. Plus it shows you who is trying to log in to your site. I had one from China and Ukraine the other day. Obviously I didn't hop in my jet and fly to China for the day to work!  This plugin works great because you can block the IP addresses – making it to where they can't access your site any longer. I can't tell you how nice that is to have with a simple click of the button, one less spammer issue to worry about! A blogger shared this with me, but for the life of me I can't remember, anyways she was such a blessing!!
NEXT – You want to ensure to backup your WordPress Site. If for some terrible reason you did get hacked, and they ruined your site you will have all your information saved, if you have to start again. I was reading some blogs got hacked and lost their site for days, weeks, or even forever. I hear it is a major pain to try and get it back!
Create a Dropbox Account first. You will need to sign up for a Free Dropbox account. This is an online site that you can use to save all your backup information. They have ways to score free space so you don't have to pay for it. That is totally up to you on if you want to pay or use the free stuff. I use free!
Once you created your Dropbox account you can get the WordPress Backup to Dropbox Plugin. It will allow you to sync your account to the Dropbox site, so it will automatically save information over there and you won't manually have to do it.
I found this YouTube video very helpful on how to effectively set it up Dropbox. She made it very easy to get things set up and running properly!!
_________________________________________________________
Those are a few things I do that help me sleep better at night! They are pretty easy to do, and with the help of the You Tube video I shared above she makes it easy to know exactly what to do!! So enjoy and feel free to share other ways you protect your site from getting hacked!